LOCATION
488 West 100 North (old Highway 91; now St. George Blvd)
St. George, Utah 84770
ORchard 3-3831 (in the 1958 and 1961 phone books; not in 1941 or 1972)

On the south side of 100 North (old Highway 91) as it curved up onto Bluff Street.
See the 1961 city map.



HISTORY
This was a local landmark back in the 1950s.

At some point, the name was changed from the Roadside Grocery to the Roadside Market and a peaked roof was added to the building.



PHOTOS

WCHS-00981 Roadside Grocery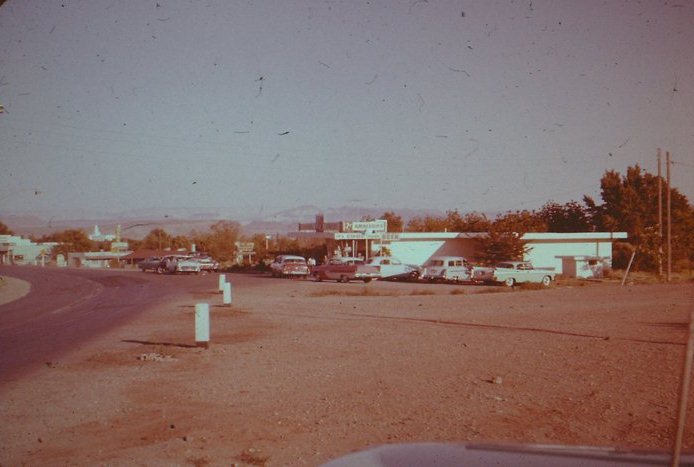 WCHS-00982 Roadside Grocery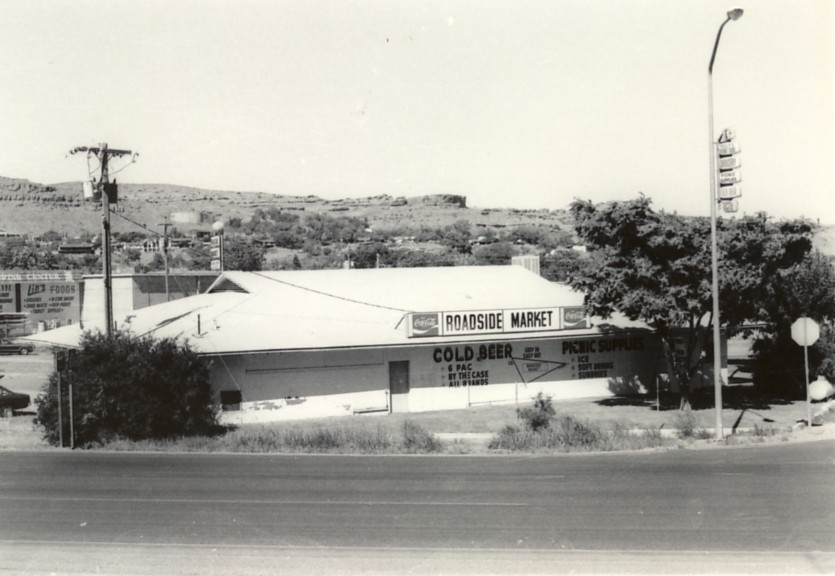 WCHS-00384 Back of the Roadside Market

Other WCHS photos:
WCHS-02024 Photo of the Roadside Market in St. George
WCHS-02025 Photo of the Roadside Market in St. George
WCHS-02026 Photo of the markings on the back side of the Roadside Market



REFERENCES
TBD