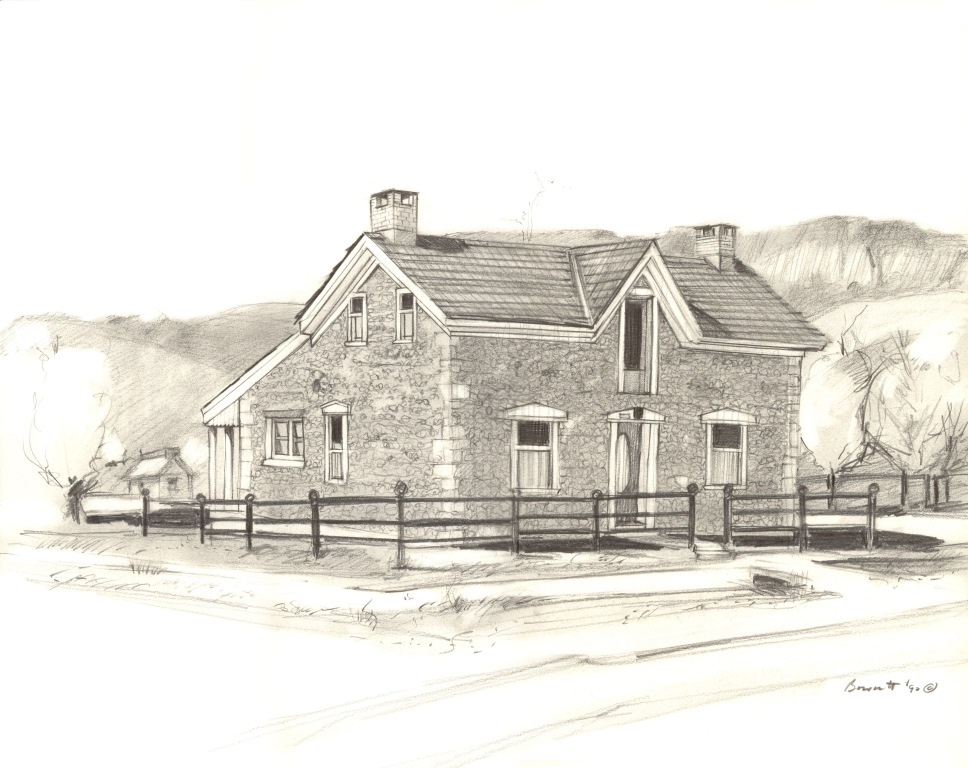 Sketch of the Thomas Forsyth Home by Jon Bowcutt.

For a higher resolution version of this sketch, click here (JPG version) or click here (TIFF version).

It appeared on Page 24 of Historic Buildings of Washington County (Volume 2).

On June 11, 2013, Megan E. Whitaker of Sea Reach Ltd. provided a high resolution scan of the original sketch with the permission of Jon Bowcutt.