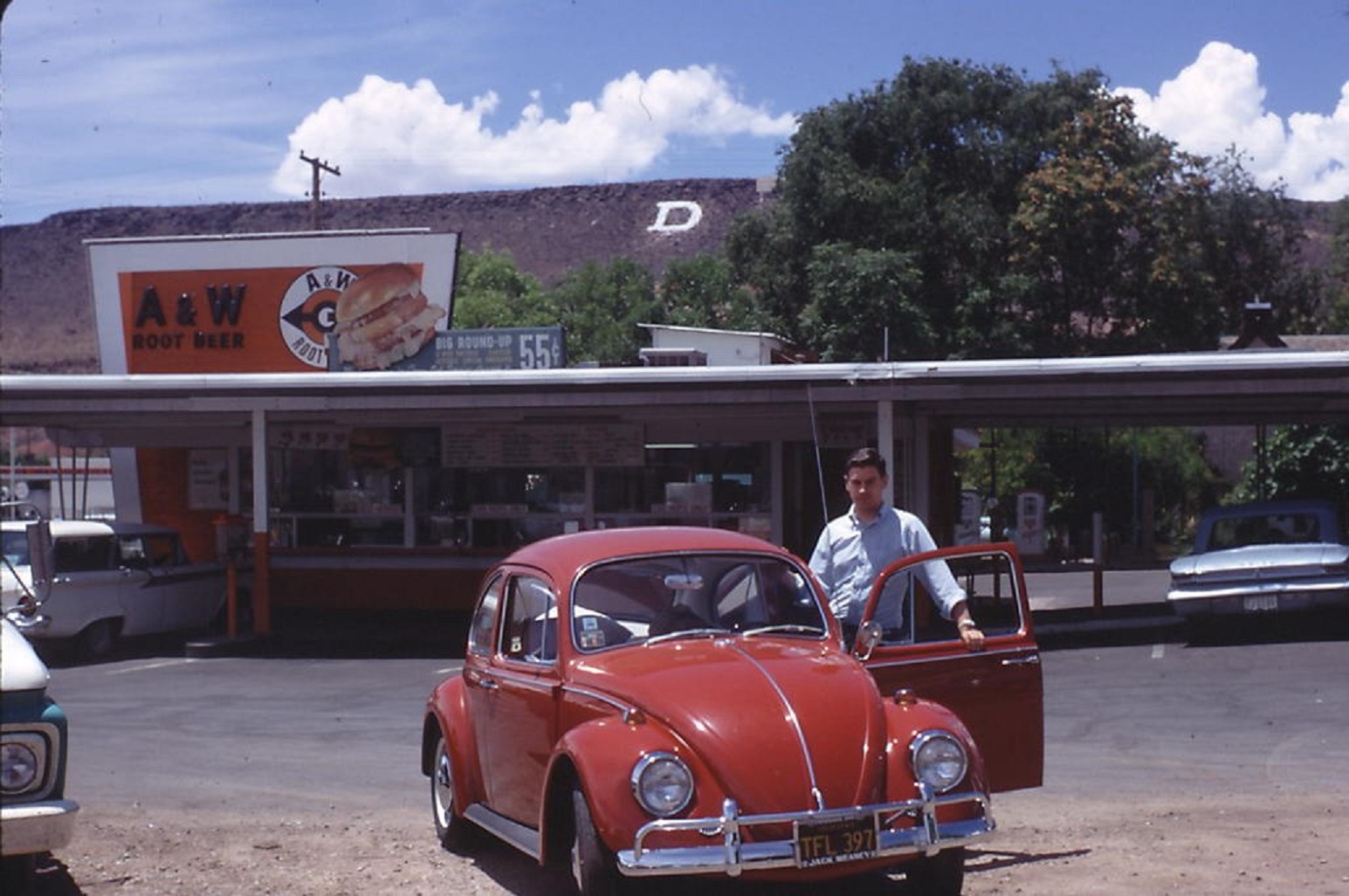 Photo of George Cannon and his red VW bug in front of the A&W drive-in on the north side of Old Highway 91
(now West St George Blvd) in St George. Looking west, the Black Hill and Dixie "D" are in the background.

Photo taken June 16, 1967 and donated by George Cannon.