BIOGRAPHY
Robert Gardner, Jr. was born on October 12, 1819 in the village of Kilsyth in central (North Lanarkshire) Scotland.

His parents moved to Dalhousie, New Brunswick, Eastern Canada, when he was two. They lived in this poor, timbered, rocky country for twelve years. There was no school, but his mother taught him to read, and his diary, misspelled as it was, was not as atrocious as that of many modern high school students.

When Robert was fourteen, the family moved to Warwick, east of Montreal, on the lower end of Lake Huron. Once again, Robert helped clear land and plant crops. His older brothers having gone off to provide their own livelihood, Robert was the principal support of his aging parents. In 1841, at age twenty-one, he married Jane McKeown, an Irish-Canadian, and Robert and Jane continued to live with his parents.

In 1844, Mormon Elders, preaching in their neighborhood, converted Robert's oldest brother, William, who lived nearby. William, in turn, urged Robert and Jane and his parents to join, which they did in January 1845. Robert, who was now twenty-six, wrote that they went into the woods to a suitable place, cut a hole in the ice which was eighteen inches thick, and William baptized him. Robert wrote, "While under the water, though only about a second, a bright light shone around my head and had a very mild heat with it." Robert was confirmed a few minutes later by Elder Samuel Bolton, as they sat on a log near the water. "I felt like a child," Robert wrote, "and was very careful what I said and did and thought, lest I offend my Father in Heaven."

Once they had embraced the gospel, the Gardners had a strong desire to move to Nauvoo. When they learned that the Saints were leaving Nauvoo for the Rocky Mountains in 1846, all the members of the little Canadian branch left to join their brethren. The Gardners arrived at Nauvoo in April, acquired the supplies for a journey west, then crossed the Mississippi River and headed for Winter Quarters. They joined the company of John Taylor, another Canadian convert, in the 1847 crossing of the Plains, and arrived in the Salt Lake Valley on October 1, 1847. Robert and his brother Archie (Archiblad Gardner) built sawmills on Mill Creek and on the Jordan River and sowed wheat.

In the fall of 1861 his name was among those called to go to southern Utah to make new settlements and raise cotton. Gardner wrote in his diary, "I looked and spat, took off my hat, scratched my head, thought, and said "All right.'" He traded for a span of mules, left his fifteen-year-old son to gather the crops, and started on his mission on November 12. He met George A. Smith at Parowan, who told him to settle in what became St. George and to find suitable places for sawmills. With tongue in cheek, George A. told him and other missionaries that wood was rather scarce, "but by going twelve or fifteen miles to where there was some cedar, by hunting around we might find some sticks long enough for the fireplace by splicing two sticks together." George A. said that "another advantage of the country was that it was a great place for a range. When a cow got one mouthful of grass, she had to range a great way to get another. He said the sheep done pretty well, but they wore their noses off reaching down between the rocks to get the grass. In St. George, water left in the sun got warmed enough to wash dishes in, while thirty miles away the people had to wrap up in bed quilts to keep from freezing."

At Harrisburg, fourteen miles north of St. George, they saw friends who had gone south in 1858 to test the country for growing cotton. "The appearance of these brethren and their wives and children was rather discouraging," Robert wrote. "Nearly all of them had fever and ague. They had worked hard and had worn out their clothes, and had replaced them from the cotton they had raised on their own lots and farms. Their clothes and their faces were all of a color, being blue with chills. This tried me harder than anything I had seen in all my Mormon experience, but I said, 'We will trust in God and go ahead.'"

Robert, his family, and his companions spent that 1861 Christmas Day in St. George by holding a meeting and a dance. They immediately laid out the townsite and began building homes. Robert was superintendent of construction for the St. George Hall. "We were united in everything we did in those days," he wrote. "We had no rich nor poor. Our teams and wagons and what was in them was all we had. We had all things in common in those days, and very common too, especially in the eating line, for we didn't even have sorghum." Robert was chosen as the St. George bishop, and when they organized four wards in 1862, he was sustained as bishop of the Fourth Ward and also of Shoal Creek, Meadows, Pinto, and Pine Valley. He served as bishop until 1869, when he was released to become a counselor in the stake presidency. Upon the death of the stake president, Joseph W. Young, in 1873, he served as acting president in the stake until 1877. He also served as mayor of St. George for two four-year terms.

In 1864 Gardner moved his families to Pine Valley, thirty-two miles away, where he logged and sawed timber for the Tabernacle, other public buildings, and private residences. He also supplied the yellow pine timbers free from knots and resin that went into the beautiful Salt Lake Tabernacle Organ. The lumber for the distinctive and eye-catching frame chapel designed by Ebenezer Bryce in Pine Valley in 1868 was also selected and cut by Robert Gardner.

In the 1860s crops in St. George failed for several seasons. Many suffered from hunger, but Robert's brother Archie and others in northern Utah sent flour and other necessities to sustain them.

In 1876 Brigham Young, now seventy-five years old, suffered from rheumatism and prostate problems, and was anxious to complete the St. George Temple before he died. He had keys which he wanted to give, which could be given only in the temple. Brigham had sent a large steam sawmill to Mount Trumbull, about sixty-five miles southeast of St. George and fifteen miles from the north rim of the Grand Canyon, to provide timber for the Temple and other structures. Workmen at the mill had many problems, and some of them left. Brigham Young was irritated; their failure was holding up work on the Temple. George A. Smith, who was with Brigham, went to Gardner and said that he felt compelled to get someone "who will not be stopped by a trifle, but will get out lumber no matter what it will cost, that the Temple may be finished without delay." Gardner said he would do so if the President insisted. Shortly thereafter he received a telegram asking him to go to Trumbull and "get out that lumber." He went immediately.

Bishop Gardner took men and equipment, arranged for teams and drivers to haul logs to the mill, organized another group at Antelope Springs under Isaac Haight to haul lumber to the Temple for which the masonry work was finished, and soon had a steady stream of lumber running from standing trees to the Temple. After a year he returned to St. George and Pine Valley. He was ordained a patriarch in 1900 and worked as an officiator in the Temple until he died in 1906, age eighty-seven. Before his death he said, "The Dixie country was never much of a country in which to make money, but it is a fine country in which to make men and women."

Robert died on February 3, 1906 in Pine Valley and was buried in the Pine Valley Cemetery.



FAMILY
Parents and Siblings:
Robert Gardner
Margaret Calindar Gardner
Xxxxxxx X. Xxxxxxxx
Xxxxxxx X. Xxxxxxxx
Xxxxxxx X. Xxxxxxxx
Xxxxxxx X. Xxxxxxxx
Xxxxxxx X. Xxxxxxxx
Xxxxxxx X. Xxxxxxxx
Robert Gardner, Jr.

(3/12/1781-11/20/1855) (married 5/25/1800)
(1/xx/1777-4/28/1862)
(xx/xx/xxxx-xx/xx/xxxx) (married Xxxxxxx X. Xxxxxxxx)
(xx/xx/xxxx-xx/xx/xxxx) (married Xxxxxxx X. Xxxxxxxx)
(xx/xx/xxxx-xx/xx/xxxx) (married Xxxxxxx X. Xxxxxxxx)
(xx/xx/xxxx-xx/xx/xxxx) (married Xxxxxxx X. Xxxxxxxx)
(xx/xx/xxxx-xx/xx/xxxx) (married Xxxxxxx X. Xxxxxxxx)
(xx/xx/xxxx-xx/xx/xxxx) (married Xxxxxxx X. Xxxxxxxx)
(10/12/1819-2/3/1906) (married as shown below)

First Wife and Children:
Jane McKeown Gardner
Elizabeth Gardner
Jane Calender Gardner
Mary Jane Gardner
Hyrum Ozro Gardner
[Stillborn] Gardner
James Gardner
William Gardner
Thomas Henry Gardner
Reuben Gardner
Margaret Gardner
Sarah Gardner
Robert Rierson Gardner


(7/24/1823-6/21/1904) (married 3/17/1841)
(xx/xx/xxxx-xx/xx/xxxx) (married Xxxxxxx X. Xxxxxxxx)
(xx/xx/xxxx-xx/xx/xxxx) (married Xxxxxxx X. Xxxxxxxx)
(xx/xx/xxxx-xx/xx/xxxx) (married Xxxxxxx X. Xxxxxxxx)
(xx/xx/xxxx-xx/xx/xxxx) (married Xxxxxxx X. Xxxxxxxx)
(xx/xx/xxxx-xx/xx/xxxx) (married Xxxxxxx X. Xxxxxxxx)
(xx/xx/xxxx-xx/xx/xxxx) (married Xxxxxxx X. Xxxxxxxx)
(xx/xx/xxxx-xx/xx/xxxx) (married Xxxxxxx X. Xxxxxxxx)
(xx/xx/xxxx-xx/xx/xxxx) (married Xxxxxxx X. Xxxxxxxx)
(xx/xx/xxxx-xx/xx/xxxx) (married Xxxxxxx X. Xxxxxxxx)
(xx/xx/xxxx-xx/xx/xxxx) (married Xxxxxxx X. Xxxxxxxx)
(xx/xx/xxxx-xx/xx/xxxx) (married Xxxxxxx X. Xxxxxxxx)
(xx/xx/xxxx-xx/xx/xxxx) (married Xxxxxxx X. Xxxxxxxx)

Second Wife and Children:
Cynthia Lovina Berry Gardner
John Alexander Gardner
Royal Joseph Gardner
Janett Armelia Gardner
Robert Berry Gardner
Samuel Alonzo Gardner
Edward Shanks Gardner
Cynthia Melvina Gardner
Amos Berry Gardner


(2/27/1833-12/3/1918) (married 8/5/1851)
(xx/xx/xxxx-xx/xx/xxxx) (married Xxxxxxx X. Xxxxxxxx)
(xx/xx/xxxx-xx/xx/xxxx) (married Xxxxxxx X. Xxxxxxxx)
(xx/xx/xxxx-xx/xx/xxxx) (married Xxxxxxx X. Xxxxxxxx)
(xx/xx/xxxx-xx/xx/xxxx) (married Xxxxxxx X. Xxxxxxxx)
(xx/xx/xxxx-xx/xx/xxxx) (married Xxxxxxx X. Xxxxxxxx)
(xx/xx/xxxx-xx/xx/xxxx) (married Xxxxxxx X. Xxxxxxxx)
(xx/xx/xxxx-xx/xx/xxxx) (married Xxxxxxx X. Xxxxxxxx)
(xx/xx/xxxx-xx/xx/xxxx) (married Xxxxxxx X. Xxxxxxxx)

Third Wife and Children:
Mary Ann Carr Gardner
[Child] Gardner
Ann Gardner
Laura Althea Gardner
Erastus Carr Gardner
Archibald Eugene Gardner
Ella Gardner
Nathaniel Gardner
Maude Gardner


(2/20/1841-10/24/1906) (married 7/20/1856)
(xx/xx/xxxx-xx/xx/xxxx) (married Xxxxxxx X. Xxxxxxxx)
(xx/xx/xxxx-xx/xx/xxxx) (married Xxxxxxx X. MacDonald)
(xx/xx/xxxx-xx/xx/xxxx) (married Xxxxxxx X. Parry)
(xx/xx/xxxx-xx/xx/xxxx) (married Xxxxxxx X. Xxxxxxxx)
(xx/xx/xxxx-xx/xx/xxxx) (married Xxxxxxx X. Xxxxxxxx)
(xx/xx/xxxx-xx/xx/xxxx) (married Xxxxxx X. McQuarrie and Xxxxxx X. Hatch)
(xx/xx/xxxx-xx/xx/xxxx) (married Xxxxxxx X. Xxxxxxxx)
(xx/xx/xxxx-xx/xx/xxxx) (married Xxxxxxx X. Baker)

Fourth Wife and Children:
Leonora Cannon Gardner
Mary Alice Gardner
George Cannon Gardner
Franklin Cannon Gardner
Lizzie Cannon Gardner
Susan Leonora Gardner
David Cannon Gardner
Rhoda Cannon Gardner
Leonora Emma Gardner
Angus Cannon Gardner


(9/11/1840-10/11/1924) (married 6/24/1863)
(xx/xx/xxxx-xx/xx/xxxx) (married Xxxxxxx X. Snow)
(xx/xx/xxxx-xx/xx/xxxx) (married Xxxxxxx X. Xxxxxxxx)
(xx/xx/xxxx-xx/xx/xxxx) (married Xxxxxxx X. Xxxxxxxx)
(xx/xx/xxxx-xx/xx/xxxx) (married Xxxxxxx X. Co)
(xx/xx/xxxx-xx/xx/xxxx) (married Xxxxxxx X. Xxxxxxxx)
(xx/xx/xxxx-xx/xx/xxxx) (married Xxxxxxx X. Xxxxxxxx)
(xx/xx/xxxx-xx/xx/xxxx) (married Xxxxxxx X. Harrison)
(xx/xx/xxxx-xx/xx/xxxx) (married Xxxxxxx X. Xxxxxxxx)
(xx/xx/xxxx-xx/xx/xxxx) (married Xxxxxxx X. Xxxxxxxx)
PHOTOS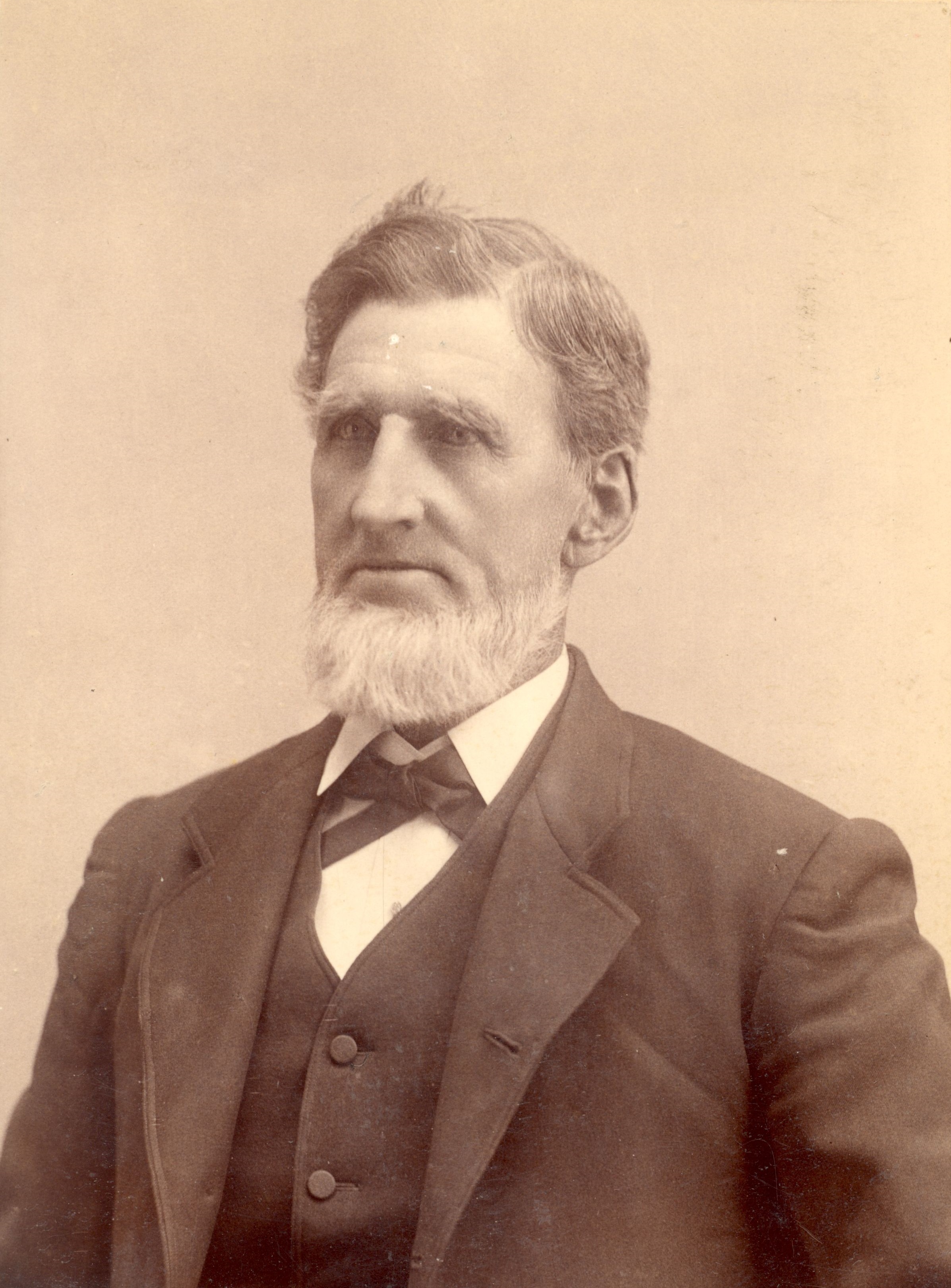 REFERENCES
Journal of Robert Gardner in the BYU Library.

"Journal and Diary of Robert Gardner"
Heartthrobs of the West, Volume 10, Pages 269-324.
Salt Lake City, Daughters of Utah Pioneers, 1951.

"History of Robert Gardner, Jr." Book by Robert Gardner and Douglas M Cox Provo: 1995

Biography of Robert Gardner

History of Robert Gardner Jr.

Cannon Family Historical Treasury
Edited by Beatrice Cannon Evans and Janath Russell Cannon, 1967
See pages 273-286 for the Robert Gardner & Leonora Cannon Gardner family.

St. George City Council Minutes mentioning Robert Gardner

Find-A-Grave entry for Robert Gardner Jr.

Death certificate for Robert Gardner

Find-A-Grave entry for Jane McKeown Gardner

Find-A-Grave entry for Cynthia Lovina Berry Gardner

Find-A-Grave entry for Mary Ann Carr Gardner

Find-A-Grave entry for Leonora Cannon Gardner

Death certificate for Leonora Cannon Gardner