BIOGRAPHY
Richard Fryer was born May 4, 1837 in Yarmouth, Isle of Wight, Hampshire, England.

Therese Ann Revel was born in 1839 in Iowa.

Early in 1853, three of the Fryer siblings (Jane, Sophia, and Richard) joined the Mormon Church, along with Jane's husband, Francis Jorden, and Sophia's husband, John Thomas Geary.

Richard married Theresa Ann Revel on April 7, 1861 in Rush Valley, Tooele County, Utah.

On March 16, 1875, an undreamed of tragedy occurred in Toquerville. Richard Fryer, a founding pioneer of Toquerville and a well-loved musician and teacher, in a fit of rage, killed his neighbor and then his own wife and baby Moses. This was one of the first murders in Washington County. Later that same day, Richard himself was killed in a shoot-out with the sheriff.

Richard, Theresa, and little Moses are all buried in the Toquerville City Cemetery.



FAMILY
Richard's Parents and Siblings:
Moses Fryer
Eliza Miller Fryer
Eliza Fryer
Jane Fryer
William Aaron Fryer
Edward George Fryer
Sophia Fryer
George Nick Fryer
Leah Fryer
Richard Fryer
Albert Fryer
Victoria Fryer
Annie Fryer

(2/6/1786-7/11/1863) (married 12/5/1819)
(11/5/1796-7/8/1871)
(1/5/1820-xx/xx/xxxx) (married James Russell)
(9/7/1823-3/18/1896) (married Francis Jorden and Richard Harrison)
(9/17/1825-xx/xx/xxxx) (married Jennie Henriette Thuillard)
(3/23/1827-xx/xx/xxxx) (married Xxxxxxx X. Xxxxxxxx)
(8/12/1829-5/27/1872) (married John Thomas Geary and Joshua Thomas Willis)
(2/12/1832-12/14/1909) (married Fanny Reynolds)
(3/31/1835-2/22/1921) (married Emanuel Fryer)
(5/4/1837-3/16/1875) (married Theresa Ann Revel)
(2/10/1840-xx/xx/1910) (married Fanny Young)
(2/10/1840-3/10/1840)
(3/10/1843-6/2/1865)

Theresa's Parents and Siblings:
Xxxxxxx X. Xxxxxxxx
Xxxxxxx X. Xxxxxxxx
Xxxxxxx X. Xxxxxxxx
Xxxxxxx X. Xxxxxxxx
Xxxxxxx X. Xxxxxxxx
Xxxxxxx X. Xxxxxxxx
Xxxxxxx X. Xxxxxxxx


(xx/xx/xxxx-xx/xx/xxxx) (married xx/xx/xxxx)
(xx/xx/xxxx-xx/xx/xxxx)
(xx/xx/xxxx-xx/xx/xxxx) (married Xxxxxxx X. Xxxxxxxx)
(xx/xx/xxxx-xx/xx/xxxx) (married Xxxxxxx X. Xxxxxxxx)
(xx/xx/xxxx-xx/xx/xxxx) (married Xxxxxxx X. Xxxxxxxx)
(xx/xx/xxxx-xx/xx/xxxx) (married Xxxxxxx X. Xxxxxxxx)
(xx/xx/xxxx-xx/xx/xxxx) (married Xxxxxxx X. Xxxxxxxx)

Richard & Theresa's Family:
Richard Fryer
Theresa Ann Revel Fryer
Eliza Ann Fryer
Annie Fryer
Richard Albert Fryer
John William Fryer
George Moroni Fryer
Moses Fryer


(5/4/1837-3/16/1875) (married 4/7/1861)
(xx/xx/1839-3/16/1875)
(1/26/1862-3/10/1936) (married David Reid Baxter and William Jeffs LeBaron)
(2/6/1864-5/9/1953) (married Charles Moses Clawson and Levi Minnerly Shumway)
(10/28/1865-xx/xx/1865)
(7/12/1870-xx/xx/1870)
(4/27/1872-6/26/1946) (married Lucy Ett Phelps)
(10/15/1874-3/18/1875)
PHOTOS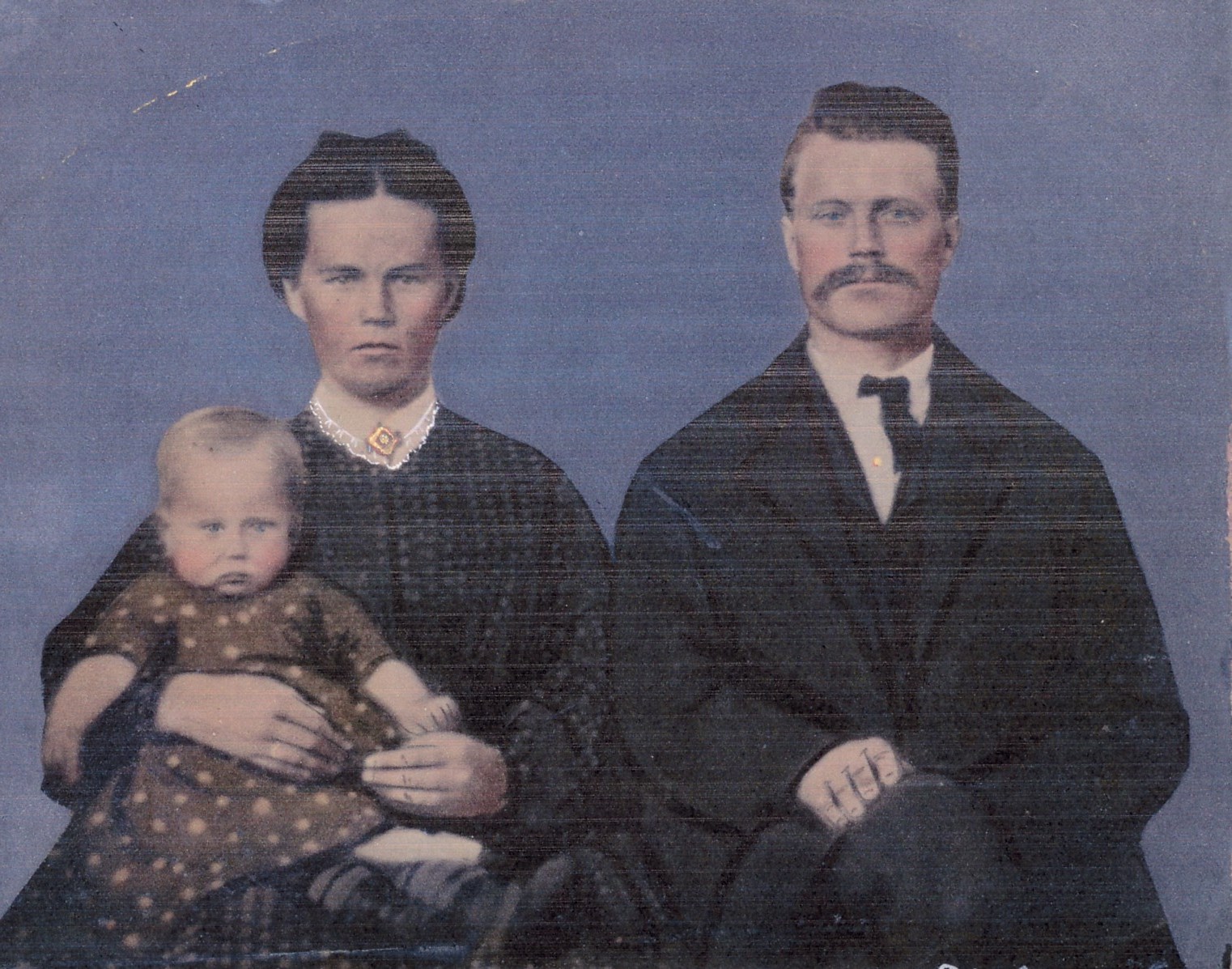 WCHS-02930 Richard & Theresa Fryer and one of their children


| | |
| --- | --- |
| Richard Fryer | Theresa Fryer |
REFERENCES
A short history of Richard Fryer of Toquerville, Utah
by Lucy Fryer Vance (daughter of George Moroni Fryer)

The Fryers of Yarmouth
Chapter XI of an unknown book

The Fate of the Fryers
Compiled by Bessie "Bess" Snow
1973
Privately published

Notes on the Richard & Theresa Fryer Home and the Fryer Murders

A Richard Fryer genealogy

Find-A-Grave entry for Richard Fryer

Find-A-Grave entry for Theresa Ann Revel Fryer

Life History of Moses Fryer

A Moses Fryer genealogy

Moses Fryer and Elizabeth Miller Family History (blog)