BIOGRAPHY
Peter Welte was born August 12, 1852 in Wurttemberg, Germany. He immigrated to America in 1871 and was naturalized as a citizen in 1876 in Lincoln, Nevada. He lived in Lincoln and Salt Lake City before coming to Silver Reef.

By 1880, Peter and his brother, Leo Welte, operated a brewery in Silver Reef. It was noted for its stock of wine and liquor, and Peter knew how to make a good beer. The Welte brewery in Lager Bier Gulch sometimes hosted shooting matches with an entrance fee of $3. On May Day in 1882, the school festival was held at the brewery. The brewery was run by Peter from 1878-1884, then by his brother Leo from 1884-1888, when it closed.

Peter lived in Silver Reef until January 1886, when he went to Washington DC to acquire a passport to visit Germany. His passport application describes him as five feet seven inches tall, with gray eyes and very dark brown hair. By March that same year, he was back in Salt Lake City, staying at the White House Hotel, where he had stayed before. He also lived at various times in San Francisco, Eureka NV, Pocatello, and Goldfield NV.

Peter was very sick with lobar pneumonia of the right lung, and tuberculosis of the left lung and intestines for two weeks in 1917. His son, William. and his pregnant wife offered to care for him. But Peter turned them down because she was expecting a baby; he did not want to be an additional burden. He died alone in a hotel room on March 15, 1917 in Salt Lake City. His occupation on the death certificate was listed as "saloon man". He was buried in the Salt Lake City Cemetery.



FAMILY
Parents and Siblings:
Frank Welte
Teresa Welte
Xxxxxxx X. Xxxxxxxx
Xxxxxxx X. Xxxxxxxx
Xxxxxxx X. Xxxxxxxx
Xxxxxxx X. Xxxxxxxx
Xxxxxxx X. Xxxxxxxx

(xx/xx/xxxx-xx/xx/xxxx) (married xx/xx/xxxx)
(xx/xx/xxxx-xx/xx/xxxx)
(xx/xx/xxxx-xx/xx/xxxx) (married Xxxxxxx X. Xxxxxxxx)
(xx/xx/xxxx-xx/xx/xxxx) (married Xxxxxxx X. Xxxxxxxx)
(xx/xx/xxxx-xx/xx/xxxx) (married Xxxxxxx X. Xxxxxxxx)
(xx/xx/xxxx-xx/xx/xxxx) (married Xxxxxxx X. Xxxxxxxx)
(xx/xx/xxxx-xx/xx/xxxx) (married Xxxxxxx X. Xxxxxxxx)

First Wife and Children:
Elizabeth "Lizzie" Kuhn Welte
Xxxxxxx X. Xxxxxxxx
Xxxxxxx X. Xxxxxxxx
Xxxxxxx X. Xxxxxxxx
Xxxxxxx X. Xxxxxxxx
Xxxxxxx X. Xxxxxxxx
Xxxxxxx X. Xxxxxxxx
Xxxxxxx X. Xxxxxxxx


(xx/xx/xxxx-xx/xx/xxxx) (married xx/xx/1878; divorced xx/xx/1895)
(xx/xx/xxxx-xx/xx/xxxx) (married Xxxxxxx X. Xxxxxxxx)
(xx/xx/xxxx-xx/xx/xxxx) (married Xxxxxxx X. Xxxxxxxx)
(xx/xx/xxxx-xx/xx/xxxx) (married Xxxxxxx X. Xxxxxxxx)
(xx/xx/xxxx-xx/xx/xxxx) (married Xxxxxxx X. Xxxxxxxx)
(xx/xx/xxxx-xx/xx/xxxx) (married Xxxxxxx X. Xxxxxxxx)
(xx/xx/xxxx-xx/xx/xxxx) (married Xxxxxxx X. Xxxxxxxx)
(xx/xx/xxxx-xx/xx/xxxx) (married Xxxxxxx X. Xxxxxxxx)

Second Wife and Children:
Mary Ann "Anna" Rose Welte
Florence Welte
Fanny Welte
Josephine Welte
Laura Welte
Xxxxxxx X. Xxxxxxxx


(12/26/1867-3/23/1914) (married 7/30/1895)
(xx/xx/xxxx-xx/xx/xxxx) (married Xxxxxxx X. Xxxxxxxx)
(xx/xx/xxxx-xx/xx/xxxx) (married Xxxxxxx X. Xxxxxxxx)
(xx/xx/xxxx-xx/xx/xxxx) (married Xxxxxxx X. Xxxxxxxx)
(xx/xx/xxxx-xx/xx/xxxx) (married Xxxxxxx X. Xxxxxxxx)
(xx/xx/xxxx-xx/xx/xxxx) (married Xxxxxxx X. Xxxxxxxx)
PHOTOS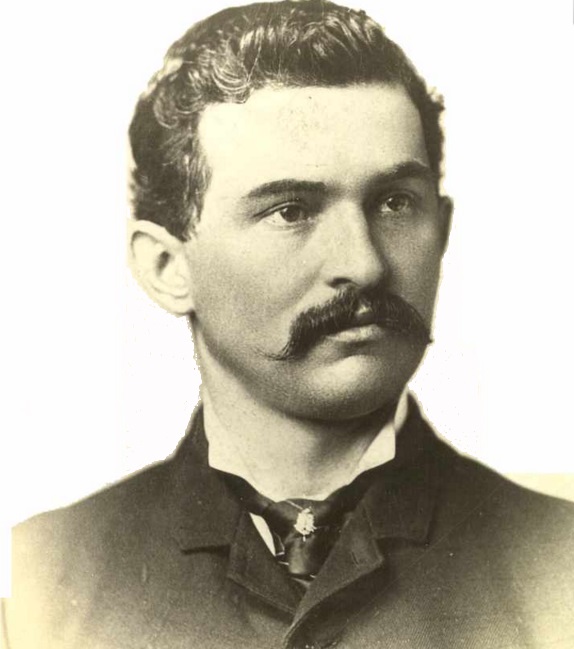 REFERENCES
Peter and Theodore Welte
A research report by Elaine Young, PhD.

Find-A-Grave entry for Peter Welte

Find-A-Grave entry for Mary Ann "Anna" Rose Welte