HOME
165 S Main
LaVerkin, Utah
Telephone 387 in the 1941 telephone book
Telephone MEdford 5-2767 in the 1958 telephone book
Telephone MEdford 5-2767 in the 1961 telephone book
Telephone 635-2767 in the 1972 telephone book



BIOGRAPHY
Loren D. Squire was born January 2, 1898 in Manti, Utah.

He married Amelia Sanders on October 22, 1918.

Loren Squire moved to LaVerkin in 1919.

In the December 1927 LaVerkin town meeting, Loren D. Squire was elected Justice of the Peace.

Loren Squire was in the La Verkin bishopric several terms.
From 1928 to 1931 the bishopric members (starting with bishop first) were:
Ovando Gubler, Loren Squire, and Lafell Iverson.
From 1942 to 1945 the bishopric consisted of:
Loren Squire, H. Winferd Gubler, and Leonard Hardy
From 1962 to 1965 the bishopric members were:
Loren Squire, Wickley Gubler, Gerald Gifford, and Sheldon Demille.

One of the first Utah Highway Patrol patrolman assigned to southern Utah was Loren Squire. Loren joined the UHP on July 5, 1933. After a few days of training in Salt Lake City, Loren returned to LaVerkin and went to work. For the next eight months he did not have a day off. Loren was issued a Model A Ford and a Harley Davidson motorcycle. Besides patrolling four counties: Iron, Washington, Kane and Garfield, Loren was assigned duties at the checking station at Santa Clara.

Early Patrolmen would often have to depend on the motoring public to summons assistance because they did not have radio communications. One day, while patrolling US 91 on the Black Ridge, North of St. George, Patrolman Squire was flagged down by a passing motorist. The excited motorist informed Squire of a truck rollover up the road a few miles. Patrolman Squire arrived to find that a large truck had run off the road and rolled into a ravine. The driver, although not seriously injured, was pinned in the overturned truck. Patrolman Squire worked diligently to free the driver, but the driver's legs were held firmly by the dash and control pedals which had been displaced during the accident. Knowing that other motorists had been instructed to summons help, Patrolman Squire reassured the driver that everything would be all right. Suddenly the truck burst into flames. Patrolman Squire made a frantic effort to free the driver, but was unable to do so. As the flames engulfed the entire vehicle, Squire had to retreat from the searing heat. The screams of the dying driver would stay in Patrolman Squire's mind the rest of his life.

Squire said one of the funniest incidents of his career occurred when the radio in his patrol car blared out: "Pick up and hold for suspicion of burglary, a white male American, age about 25, about 5 feet 10 inches tall, dark hair, blue eyes and he walks around with a stoop." To which Officer Squires answered the radio operator: "Please describe the stoop this man is walking around with."

Squire served 25 years with the Utah Highway Patrol, retiring as a Sergeant. Then he grew fruit and nuts in LaVerkin.

LaVerkin had a "Town President" (mayor) and Loren held this office from 1955 to 1962. He also served as a La Verkin town board member and the town clerk.

He was a Utah State Representative and then in 1965 elected as a State Senator (Democrat) from Washington County (District 18).

Loren died July 24, 1991 was buried in Plot C72 of the La Verkin Cemetery.



FAMILY
Parents and Siblings:
John Prichard Squire
Christena Karma Kenney Peterson
Loren DeLance Squire
Xxxxxxx X. Xxxxxxxx
Xxxxxxx X. Xxxxxxxx
Xxxxxxx X. Xxxxxxxx
Xxxxxxx X. Xxxxxxxx

(xx/xx/1856-xx/xx/1932) (married xx/xx/xxxx)
(xx/xx/1879-xx/xx/1948)
(1/2/1898-1/24/1991) (married Amelia Sanders)
(xx/xx/xxxx-xx/xx/xxxx) (married Xxxxxxx X. Xxxxxxxx)
(xx/xx/xxxx-xx/xx/xxxx) (married Xxxxxxx X. Xxxxxxxx)
(xx/xx/xxxx-xx/xx/xxxx) (married Xxxxxxx X. Xxxxxxxx)
(xx/xx/xxxx-xx/xx/xxxx) (married Xxxxxxx X. Xxxxxxxx)

Wife and Children:
Amelia Sanders Squire
DeLance W. Squire
Unnamed baby
Xxxxxxx X. Xxxxxxxx
Xxxxxxx X. Xxxxxxxx
Xxxxxxx X. Xxxxxxxx
Xxxxxxx X. Xxxxxxxx
Xxxxxxx X. Xxxxxxxx
Xxxxxxx X. Xxxxxxxx
Xxxxxxx X. Xxxxxxxx
Xxxxxxx X. Xxxxxxxx


(10/3/1899-11/7/1995) (married 10/22/1918)
(10/25/1919-2/2/2011) (married Dorothy Hirschi)
(xx/xx/1930-xx/xx/1930)
(xx/xx/xxxx-xx/xx/xxxx) (married Xxxxxxx X. Xxxxxxxx)
(xx/xx/xxxx-xx/xx/xxxx) (married Xxxxxxx X. Xxxxxxxx)
(xx/xx/xxxx-xx/xx/xxxx) (married Xxxxxxx X. Xxxxxxxx)
(xx/xx/xxxx-xx/xx/xxxx) (married Xxxxxxx X. Xxxxxxxx)
(xx/xx/xxxx-xx/xx/xxxx) (married Xxxxxxx X. Xxxxxxxx)
(xx/xx/xxxx-xx/xx/xxxx) (married Xxxxxxx X. Xxxxxxxx)
(xx/xx/xxxx-xx/xx/xxxx) (married Xxxxxxx X. Xxxxxxxx)
(xx/xx/xxxx-xx/xx/xxxx) (married Xxxxxxx X. Xxxxxxxx)
PHOTOS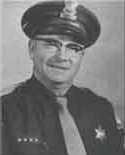 Sgt. Loren D. Squire

Other photos on the web:
In front of the Santa Clara Checking Station



REFERENCES
UHP History on Patrolling Southern Utah
UHP History of the 1944 Manhunt Near Toquerville
Find-A-Grave entry for Loren DeLance Squire