LOCATION
In the old Orin Woodbury home (no longer there)
86½ South 100 East
St. George, UT 84770



DESCRIPTION
The museum was put together in the attic of the old Woodbury home. The entrance was on the north face of the house with a door and steep steps leading up to the attic.

There were HO and N model trains running everywhere in the two rooms there.



HISTORY
After Walder "Walt" May had been in the old Woodbury home for a while, he started building a fancy railroad museum and puppet show upstairs in the attic.

Many grammar school classes came to the home and were let up the steep stairs to the attic. They were excited to see the train museum and the puppet show.

Mr. May has now recreated the RR Museum in his home in Winchester Hills.



PHOTOS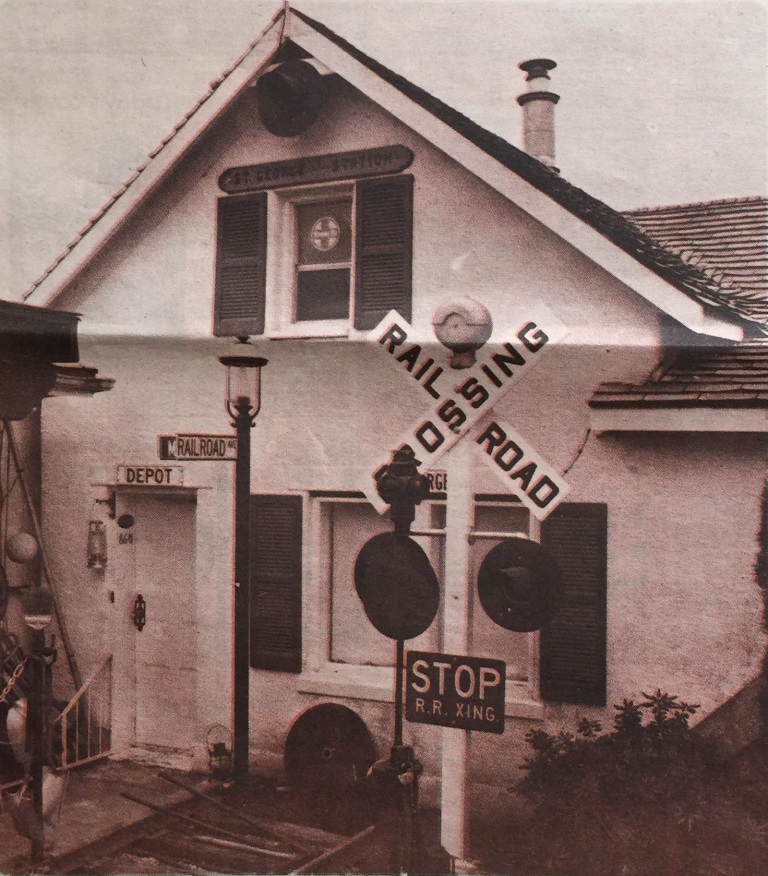 North face of Walder & Carolyn May's old Woodbury home


| | |
| --- | --- |
| Heather and "Charlie" | The Puppet Show |
REFERENCES
"Montessori Children Visit 'Train Station'"
Article with accompanying picture
Washington County News, Social Scene, Thursday, December 15, 1977

"Train Station 'At-tracks' Customers"
Article and pictures

"The May family enjoys hobbies" by Paul Challis, Staff Writer
Color Country Spectrum Outlook, Sunday, January 28, 1979
Cover
Pages 6 and 7