LOCATION
At the Green Gate Village.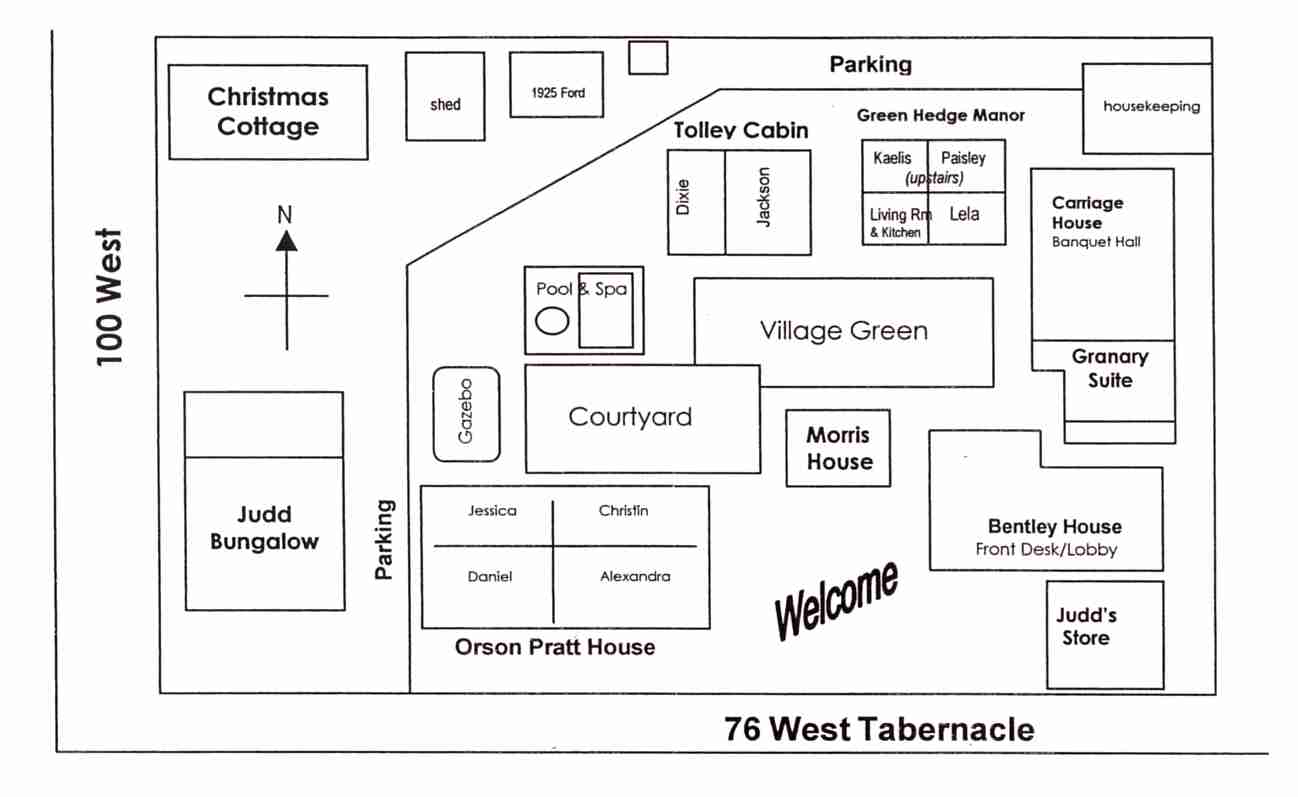 37° 6' 31.37" North Latitude, 113° 35' 4.01" West Longitude
2,745 feet MSL



DESCRIPTION
The long rectangular adobe brick building is divided into two sections: the Carriage House and the Granary. Originally, the only openings were large double doors that faced the alley. During restoration, a front entrance and windows were framed into the 18 inch walls.



HISTORY
The Carriage House stored the Judd family's various forms of transportation. The Granary was used as a storehouse for Judd's store. Bags of grain, storage bins, drop shoots, and a loading dock have been replaced by lace curtains and flowered wallpaper. When the Granary was cleaned out of almost a century of accumulated odds and ends, lots of treasures were found, among them were 50 pairs of new shoes (circa 1900). Many of the items found in the clean-up are on display in Judd's store.

Owners:
TBD



BIOGRAPHY
Thomas Judd TBD



PHOTOS
TBD



REFERENCES
Landmark and Historic Sites: Informational Guide of Historical Sites within the City of St. George
Second Edition, Revised 2011, p. 69
Compiled by the St. George Community Development Department