LOCATION
410 East 200 South
St. George, UT 84770
(435)673-2535

Southeast corner of 400 East and 200 South.

Plat B, Block xx, Lot x of the St. George City Survey.

37° 6' 16.34" North Latitude, 113° 34' 27.86" West Longitude
2,697 feet MSL

Tax ID# SG-XXX-x-x-x



DESCRIPTION
TBD



HISTORY
This was the home of George & Evelyn Jay. They were not listed in the 1962 telephone book, but were listed in the 1972 telephone book.

Evelyn Jay passed away on March 11, 2008.

This house was sold in June of 2011.

Owners:
???
George M. & Evelyn C. Jay
???



BIOGRAPHY
George M. & Evelyn Cannon Jay TBD
Evelyn is the daughter of Walter Cannon.



PHOTOS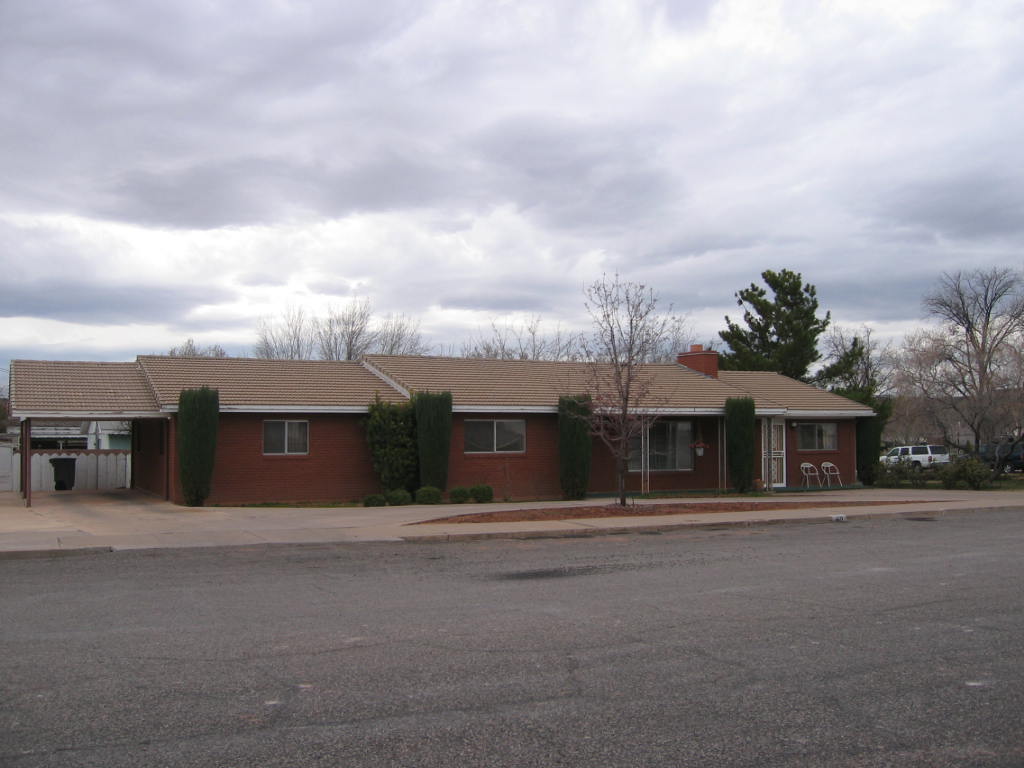 WCHS-01022 George M. & Evelyn Cannon Jay Home



REFERENCES
Musicians of Southern Utah
Compiled by Doug Liston with H.C. & Kay Hunt and Carol Liston
See the information page.
There is an article about Evelyn Cannon Jay on Page 204.