LOCATION
141 South 100 East
St. George, UT 84770



HISTORY
This home was built by Benjamin Blake in the 1870s. It has a Dixie Dormer. It has high side walls, two adobes thick, and is characterized by a trim around the gables and eaves, making a continuous mitered facia around the entire perimeter of the roof.

Benjamin and his wife, Harriet Hollis, lived in the home until his death in 1881.

Their son, Benjamin and his bride, Elizabeth Ellicock Blake, lived there after 1881.



BIOGRAPHY
Benjamin Frederick Blake was a master builder of fine furniture and was known for building the unbraced Tabernacle staircases.



PHOTOS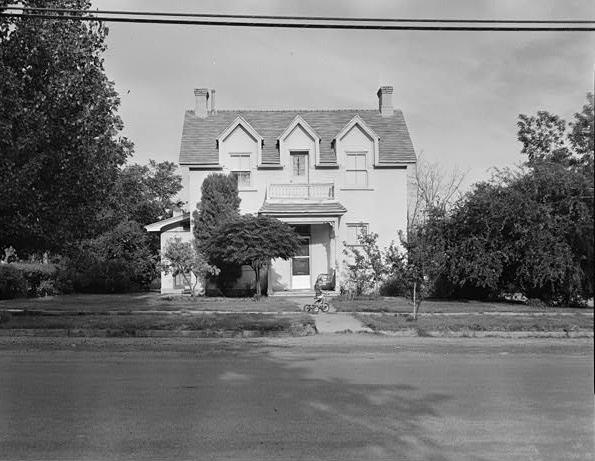 August 1968 photograph by P. Kent Fairbanks



REFERENCES
Landmark and Historic Sites: City of St. George
First Edition, January 2, 2009, pp. 30-1 through 30-2
Compiled by the St. George Community Development Department

Landmark and Historic Sites: Informational Guide of Historical Sites within the City of St. George
Second Edition, Revised 2011, p. 91
Compiled by the St. George Community Development Department

Library of Congress, Historic American Buildings Survey, B F. Blake Home
Call Number: HABS UTAH,27-SAGEO,14-
Survey number HABS UT-80