LOCATION
508 East 300 South (sometime 514 East 300 South)
St. George, Utah

Southeast corner of 300 East and 500 South

Plat B, Block 31, Lot 5 of the St. George City Survey.

37° 6' 10.08" North Latitude, 113° 34' 20.40" West Longitude
2,683 feet MSL

Tax ID# SG-XXX-x-x-x



HISTORY
After marrying May Pritchard, Arthur Cottam built this home with the help of his father, Thomas Cottam. Thomas was the builder of several civic buildings like the Temple and the old Dixie College. They actually made the bricks and hauled the lumber from Mount Trumbull on the Arizona Strip. They finished the home in 1908 when Arthur was 23 years old.

At that time the home occupied one quarter of the block. There was a grist mill next to the home and a barn next to that on 500 East. Behind the home, the mill, and the barn was a garden with vegetables, a vineyard, and some Mulberry trees.

Eventually, the two lots to the south were sold off, leaving a large yard and big trees.

Greg Abbott was the grandson of Arthur & Mae Cottam. In 1981, after his grandfather died at age 97, Greg purchased the home from the family estate. He set about restoring and preserving the cherished family abode. He studied documents to verify how the structure came to be. Even though Greg is an accomplished artist and could easily design changes, he revered the high quality of the work of Arthur and Thomas Cottam. The woodwork and the windows were retained. The main floor kept the entry vestibule, living room, dining room, kitchen, a small den and the master bedroom, much as they were originally. The woodwork is handsome and original. Even the sliding parlor doors are still in use. On the second floor Greg kept the gables that run north and south and then opened the attic to add gables to the east and west. There were two bedrooms at first but now there is an additional TV/family room and a second bath.

In the mid 1980s, Greg Abbott and his father L. K. Abbott built a new home adjacent to the Cottam home. It serves as a comfortable residence for Greg's parents, L. K. and Mary. The upper floor is sometimes used as an art studio and often becomes a party room for family and neighbors.

The garden of the home has been transformed from vegetables to flowers and L. K. Abbott devotes a good part of each day to its tender care. The Abbotts have installed a swimming pool and two Koi ponds. As people drive by the well-known residence, they see the huge Mulberry trees whose branches reach well out into the middle of the street. During the Christmas holidays each year, the Abbotts decorate the house and the trees with thousands of white lights, which entice the whole community. Some call it the "magic house."



BIOGRAPHY
Arthur & May Cottam Click here

L. K. & Mary Abbott TBD

Greg Abbott TBD



PHOTOS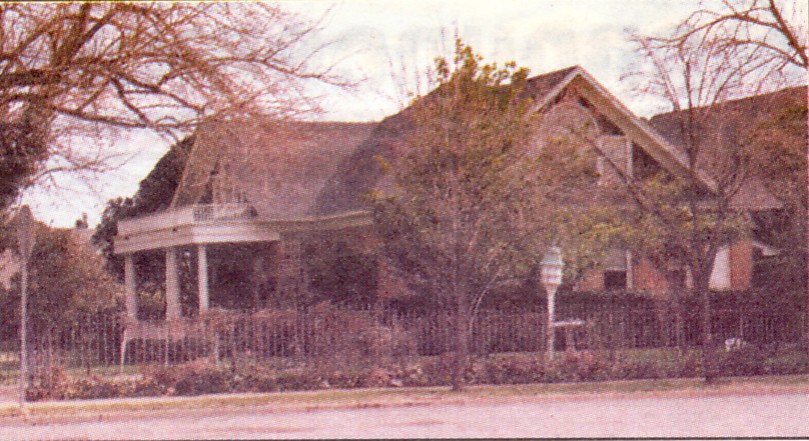 REFERENCES
Washington County Historical Society "Certificate of Commendation" awarded to the L. K. & Mary Abbott and Greg Abbott for their outstanding achievement of restoring and maintaining the Arthur Cottam home, March 2008.

"Personal history and Remembrances of Authur and May Cottam"
Book by Arthur Cottam, May Pritchard Cottam, and Verna Cottam
Cedar City: Southern Utah University Library Oral History Program, 1974