LOCATION
Sullivan Knoll is a volcanic cinder cone located on the southwest edge of downtown Hurricane.

37° 9' 45.36" North Latitude, 113° 20' 1.63" West Longitude
37.1626° North Latitude, 113.3338° West Longitude
4,029 feet (1,228 meters) MSL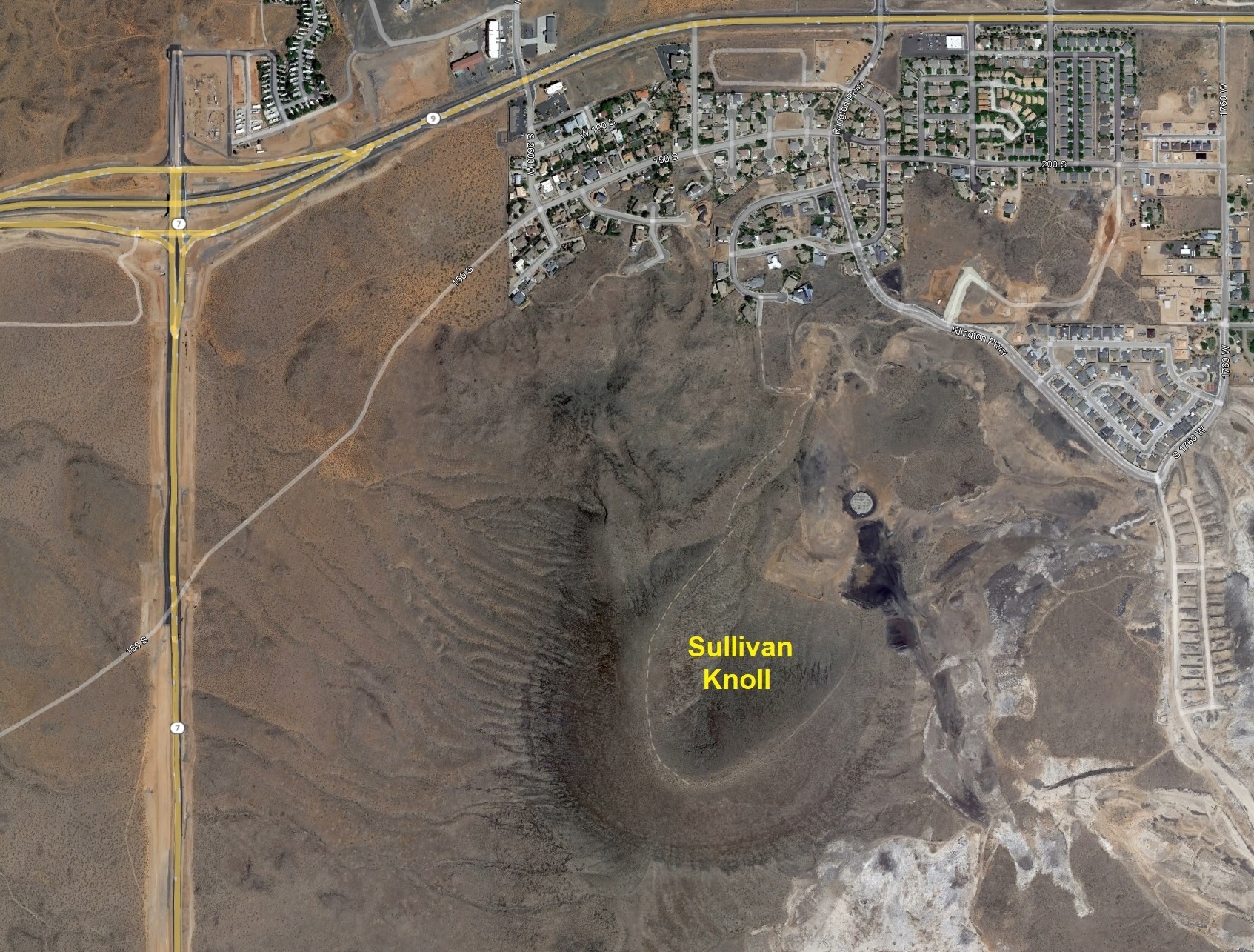 For an expanded image, click here.



DESCRIPTION


Sullivan Knoll is a dormant cinder cone volcano and is covered in basalt and phenocrysts. It is one of ten cinder
cones in the Hurricane volcanic field. It's also made up of three lava flows, the middle of which was displaced
240 feet by the Hurricane fault at Timpoweap Canyon. The middle flow of the knoll is 170 feet thick along the
Virgin River channel.



HISTORY
The knoll was formed from the eruption of a vent at Volcano Mountain during the middle Pleistocene.

Sullivan Knoll got its name from the Sullivan brothers, William and Frank, who lived out near there.



PHOTOS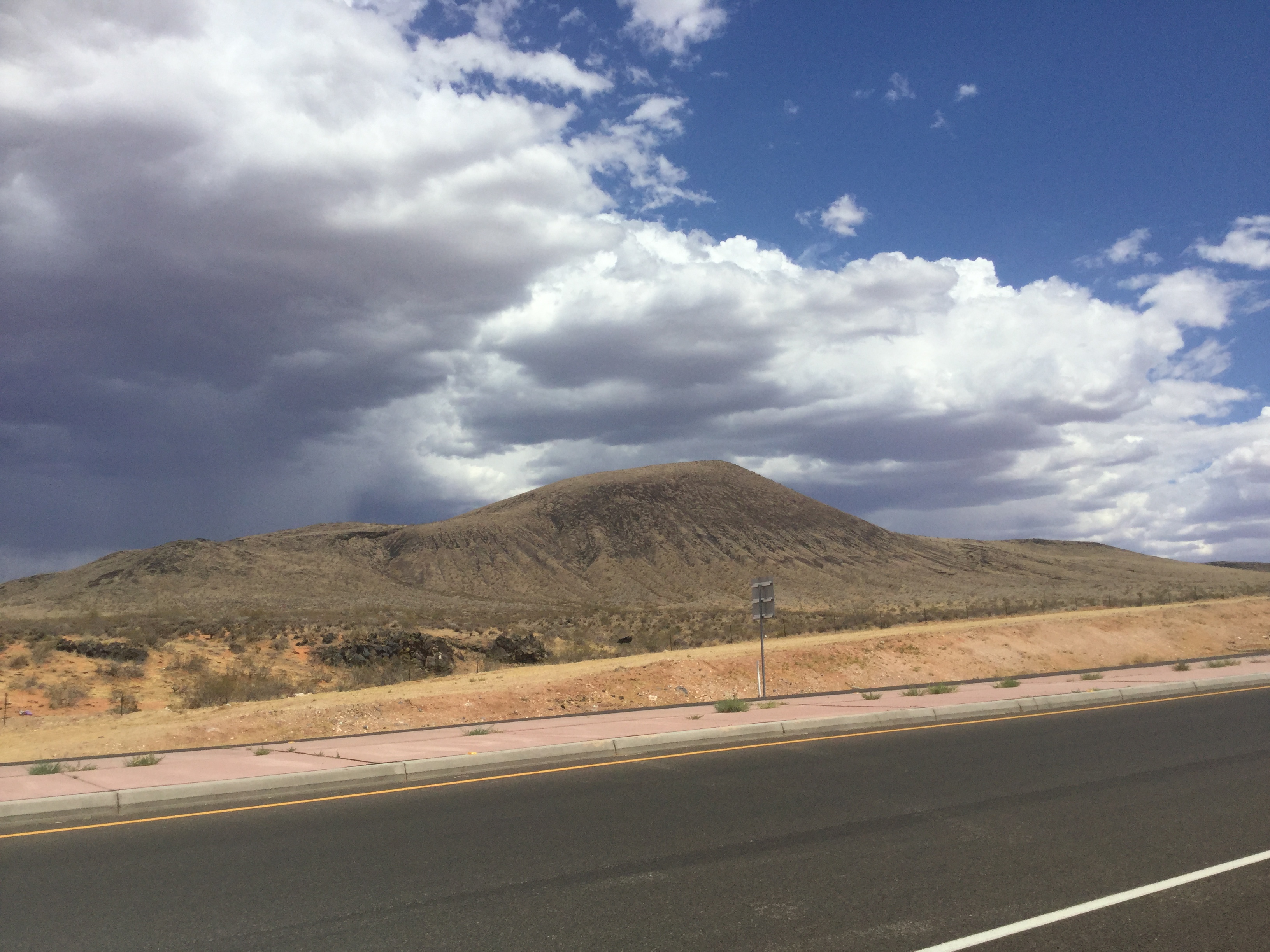 WCHS-04763 Sullivan Knoll looking southeast (Click here to enlarge)

Other WCHS photos:
WCHS-04764 Looking southeast toward Sullivan Knoll
WCHS-04765 Looking southeast toward Sullivan Knoll



REFERENCES
Selected Topics related To Hurricane, Utah
Written and/or compiled by Victor Hall
See Page 5

AllTrails webpage for Sullivan Knoll - Hurricane

Google Map of the Area Around Sullivan Knoll

Geologic Map of the Hurricane 7.5' Quadrangle
" For the Hurricane to Sullivan Knoll area, click here.