LOCATION
TBD



DESCRIPTION
Initially it was one room, 400 feet x 28 feet. A curtain was installed that could be pulled to divide the area into two rooms.

An addition provided a stage and a jail underneath the stage.



HISTORY
Soon after the old adobe school/church was washed away in the flood of January 1862, the settlers in Santa Clara laid out a new townsite with a town square. On the northwest corner of that square, facing the street on the west side of the square, they constructed a more substantial church/school/community building. Constructions was begun in 1862 and completed in 1863.

Shortly after completion, a stage (with a jail underneath) was added.

Later, after their construction, the Relief Society House and the Second Church Building were also used for additional classroom space. But my 1912, the people of Santa Clara felt they had outgrown holding school in these separate buildings. So construction of a new dedicated school building was begun.



PHOTOS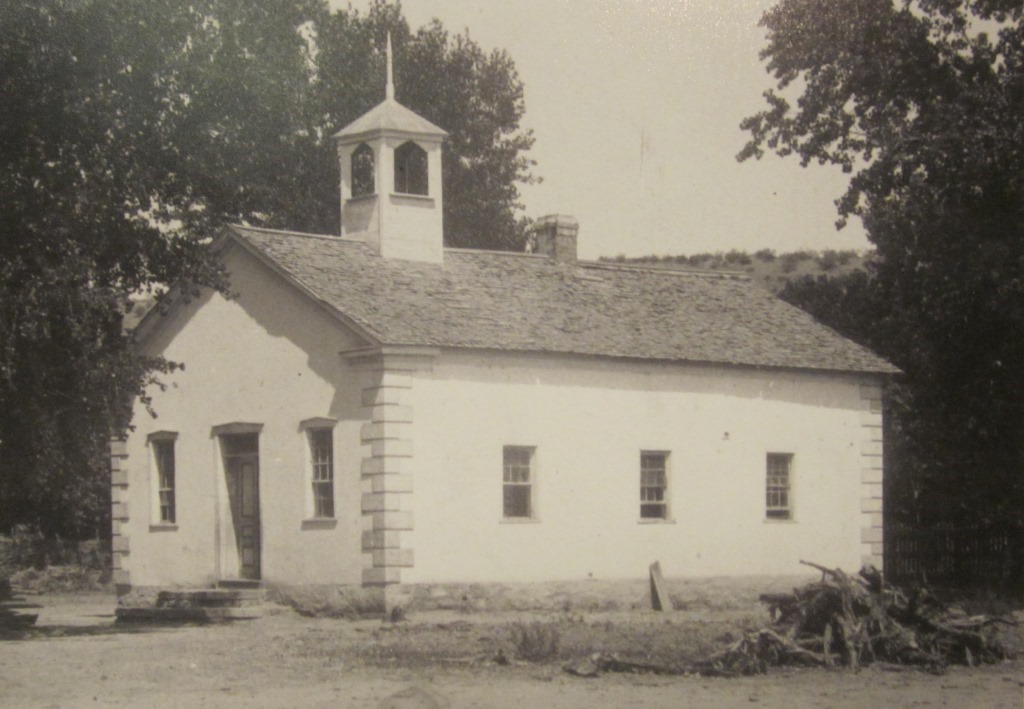 WCHS-01805 Santa Clara's First Church Building



REFERENCES
History of Santa Clara, Utah: a Blossom in the Desert
Compiled and edited by Joyce Wittwer Whittaker
Published by the Santa Clara Historical Society, 2003.
See pp. 393-395, "History of the Santa Clara Chapels"