LOCATION
Price City, Utah



HISTORY
[Were there two buildings, or was this all one building?]

The Price City Chapel was built in 1876. The building was used for both church and school.

In 1880, the Price Ward members bought Robert Gardner's rock home for $1,042.00. They used it to hold their church meetings and social events. They raised the money by voluntary subscriptions: Robert Gardner $75, Samuel Miles and sons $100, Archibald Sullivan and son Joseph John $100, Nephi R. Fawcett $60, and William Webb, William F. Butler, William H. Carpenter, Tarlton Blair, William Atkin, Henry Atkin, David H. Cannon, and Jonathan Platt $50 each. Others gave smaller amounts.

In 1908, the building was torn down and the rocks used to build the Wallace & Isadore Blake home across the river in Bloomington.



PHOTOS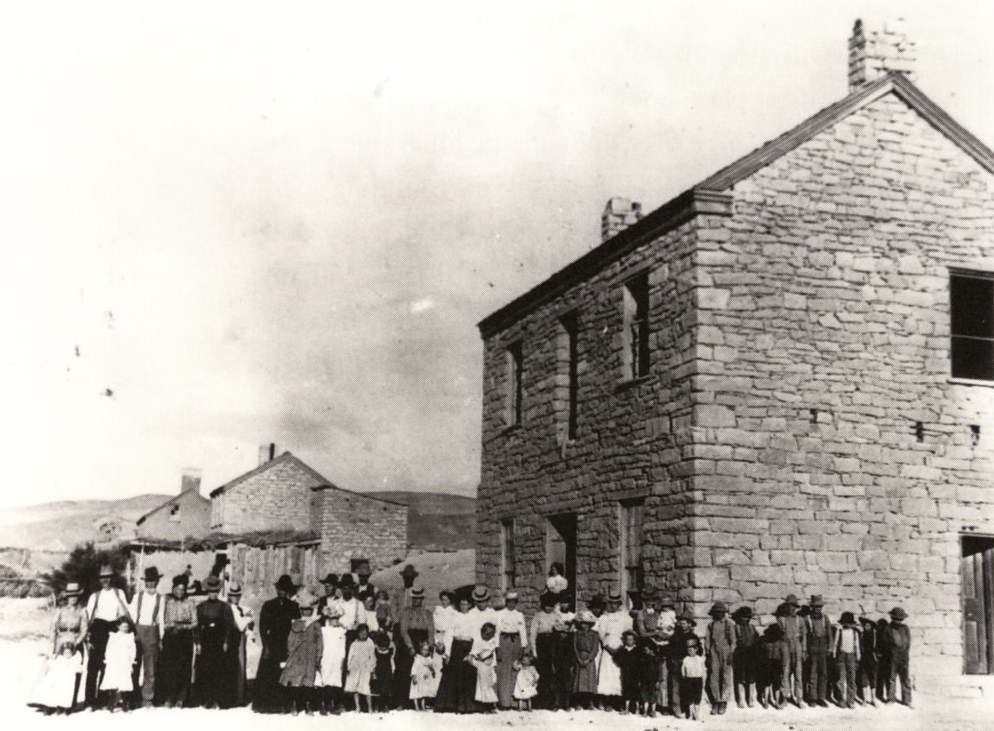 Robert Gardner rock house used for a church and social hall



REFERENCES
"From the Green Hills of England to the Red Hills of Dixie:
The Story of William and Rachel Thompson Atkin"
Book by Reid L. Neilson
with a Forward by Susan Easton Black
Pages 86-87
See the information page.