LOCATION
??? Highway 91 (now Telegraph St.) (1964-1968)
Washington, Utah

510 E. Tabernacle (1968-Present)
St. George, Utah 84770
673-2716 in the 1972 telephone book (Utah Monument Co)
(435)673-2716 in the 2013 telephone book (Utah Monuments)

37° 6' 28.7" North Latitude, 113° 34' 20.7" West Longitude
37.1080° North Latitude, 113.5724° West Longitude
2,748 feet (838 meters) MSL



HISTORY
Deon Connell and his wife, Raeola, bought the Utah Monument Company out of Spanish Fork, Utah in the spring of 1964. Then they moved the business to Washington City.

In 1968, they moved the business again to its present location in St. George.

Deon & Raeola's son, Mike Connell along with Mike's wife, Koie, joined the business. Deon and Mike currently run the business with help from Koie and at time from other family members.



PHOTOS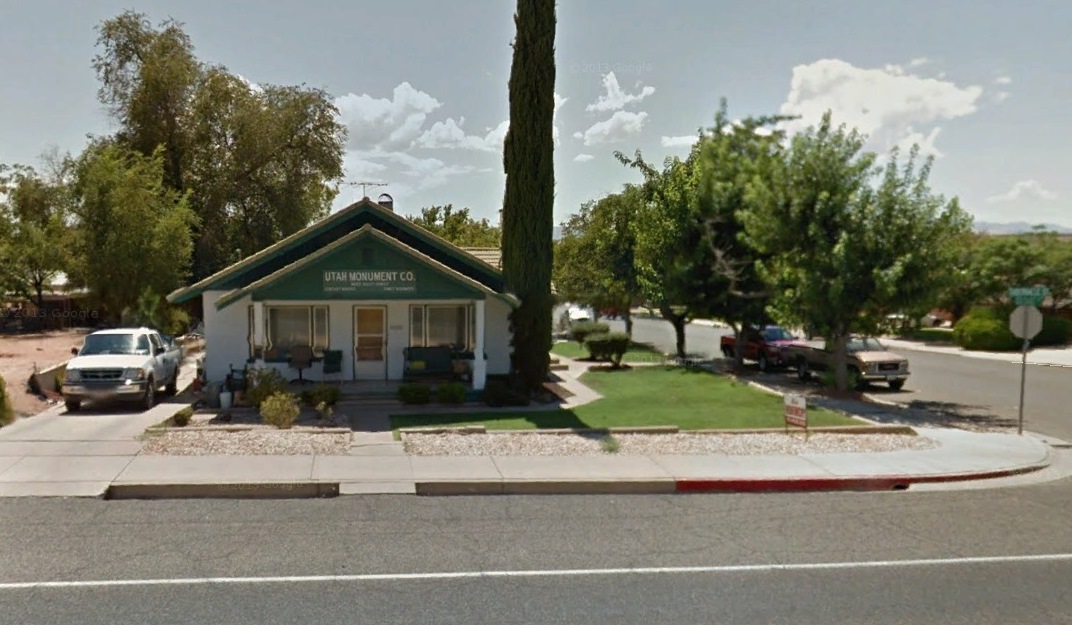 REFERENCES
Southern Utah Memories: Family-owned Utah Monument Company approaches 50th year of local service,
by Loren R. Webb, October 25, 2013