LOCATION
Approximately 1000 West Highway 91 (now Sunset Blvd.)
St. George, Utah 84770
Not in the 1961 telephone book
673-4630 in the 1972 telephone book (Starlight Drive In Theatre)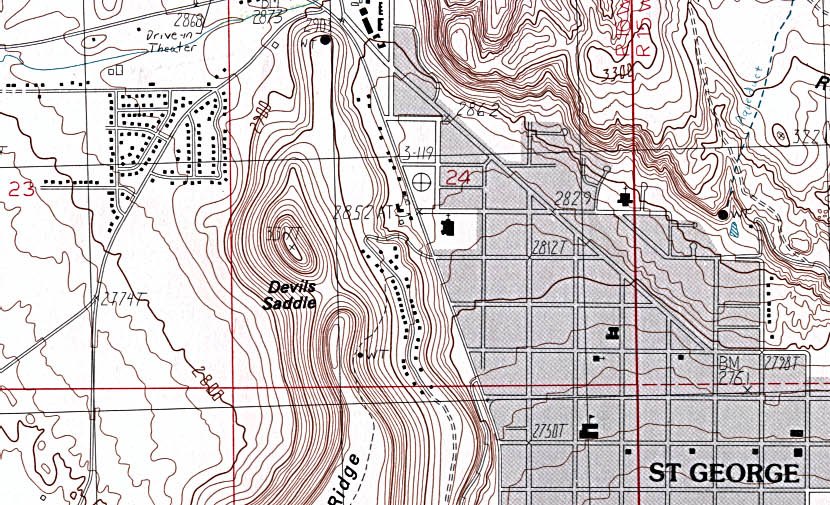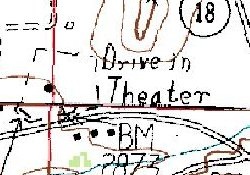 HISTORY
The Dixie Auto-Vu theater was first built by a Mr. Thornton in about 1949. It consisted of a movie screen, and fencing around the entire perimeter
[One source said it opened on April 21, 1960 with one screen and spaces for 200 cars. That is probably not correct.]

Merv & Mary Reber purchased the drive in about 1952.

The Rebers sold the Starlight Drive In to Westate Theaters around 1989. It was eventually demolished to make way for new commercial developments.



PHOTOS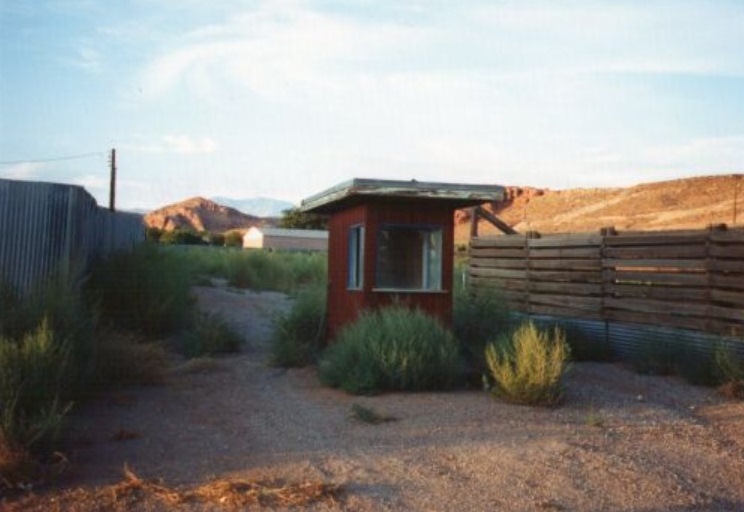 Print photos:

Dixie Auto-Vu drive-in-theater
Photograph by Dorothea Lange (1895-1965) taken in 1953
Gelatin silver print, Print Size: 10 3/8 x 13 1/8 in. (26.4 x 33.3 cm)
New York Public Library
The Miriam and Ira D. Wallach Division of Art, Prints and Photographs
Department: Photography Collection
Object Number: 91PH021.293



REFERENCES
Southern Utah Memories: Star-lite Drive-in provided big screen summer time entertainment,
by Loren R. Webb, August 23, 2013

Then and now: Sunset drive-in movie theater
Article by Jud Burkett
The Spectrum & Daily News, November 6, 2015

Drive-Ins.com

UtahTheaters.info

Utah Movie Theaters