LOCATION
68 E. Tabernacle Street
St. George, UT 84770
(435)688-7469



HISTORY
The Electric Theatre was built in 1911. Builders include Charlie Whipple, Johnnie Pymm, and Sherman Hardy. The walls of the 220-seat theatre are adobe and are nearly three feet thick. It was the first air-conditioned building in St. George.

R. M. Reber purchased the Electric Theatre in 1930 for $10,000. He remodeled it. A contest offered five dollars to the person who could come up with the best name for the theatre after which it was renamed the Gaiety Theatre.

The Electric Theatre was totally renovated in 1991 by R. M. Reber. The name Electric Theatre was restored.

The Electric Theatre stopped showing movies after 1999.

In April 2003, the Flowers family reopened the Electric for music, bands, and live entertainment. 143 seats are available to the public on the main floor of the auditorium. The balcony is reserved for bands and their guests and includes 50 seats, couches, tables, and a buffet table.

In February of 2013, the city purchased the Electric Theatre and three other parcels surrounding the theatre for $950,000 from Craig and Linda Flowers.



PHOTOS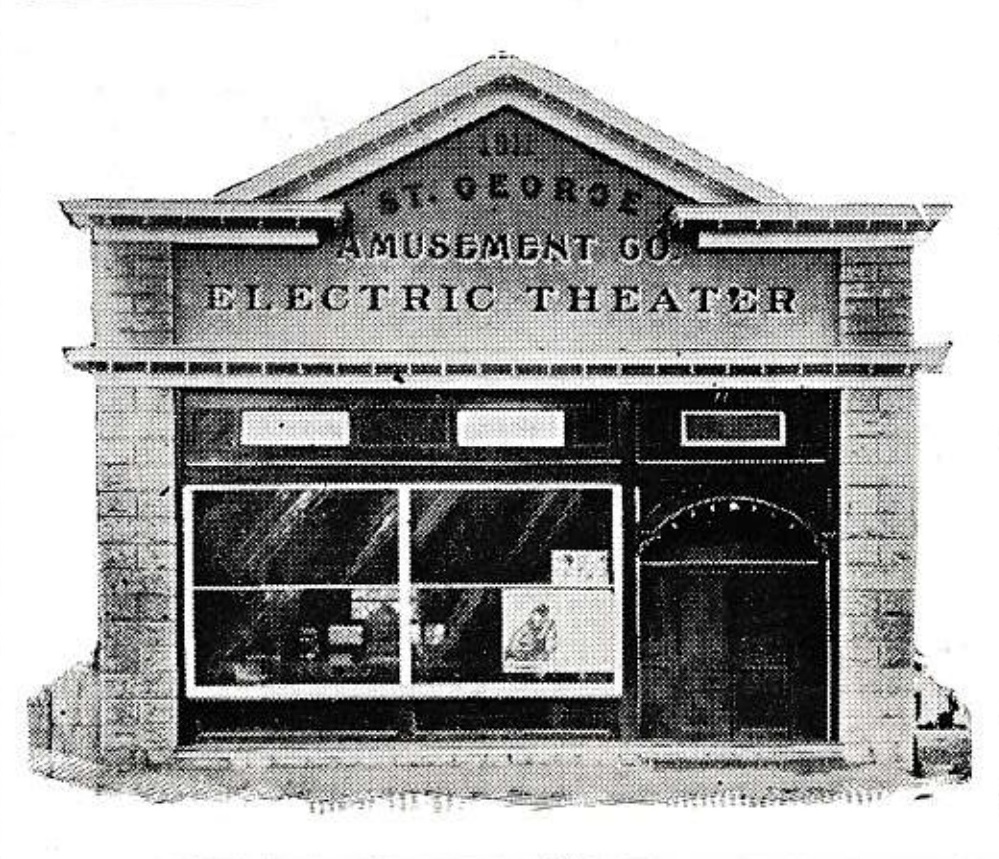 WCHS-04182 Front of the Electric Theatre about 1915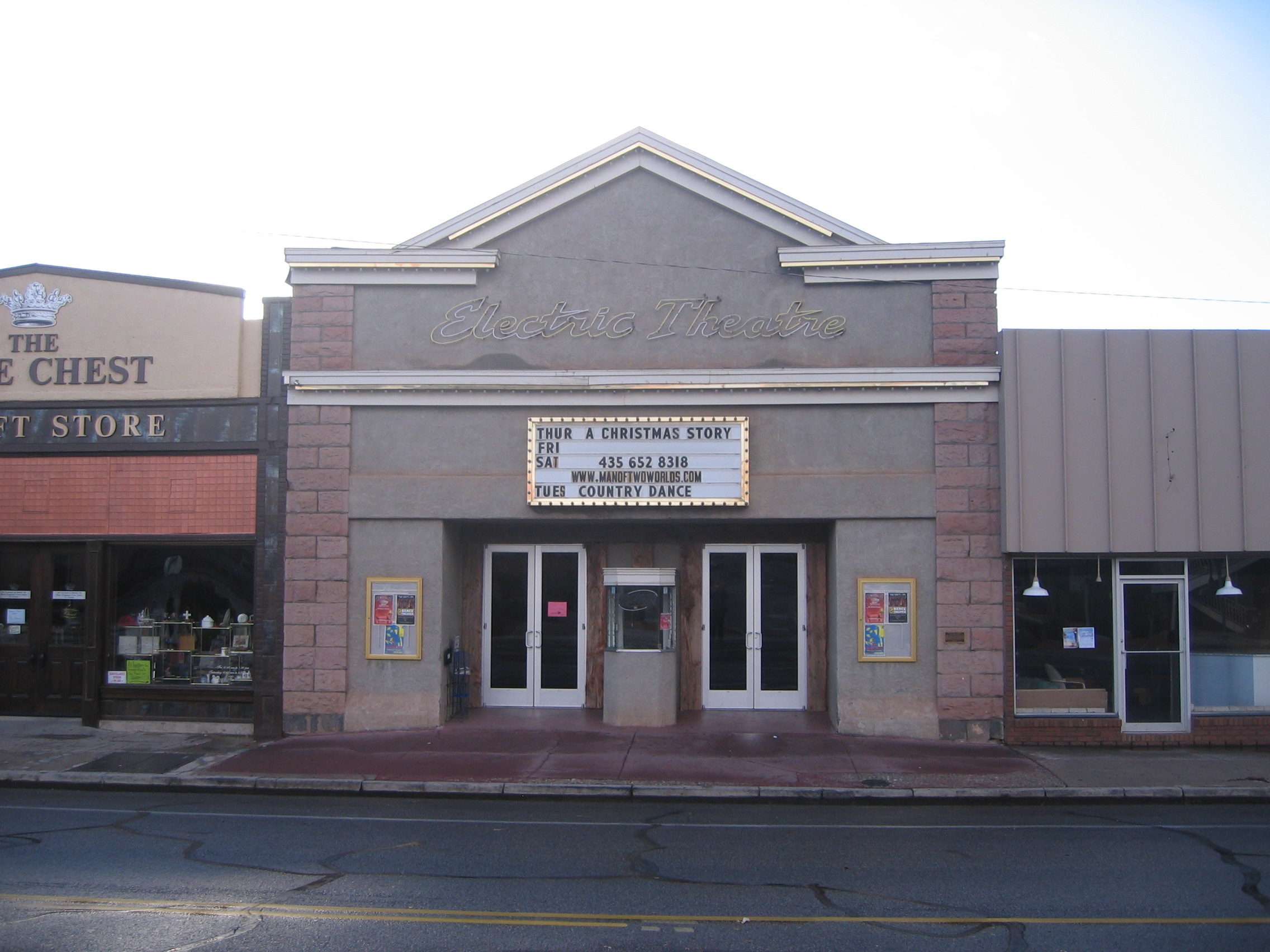 WCHS-00520 Front of the Electric Theatre taken 12/13/2009

Other WCHS photos:
WCHS-04215 A large group of people (mostly children) out in front of the Electric Theater



REFERENCES
The Electric Theatre

Landmark and Historic Sites: Informational Guide of Historical Sites within the City of St. George
Second Edition, Revised 2011, Page 79
Compiled by the St. George Community Development Department

Landmark & Historic Sites: Informational Guide of Historical Sites within the City of St. George
Third edition, Revised 2015, Page 85
Compiled by the St. George Community Development Department

Century-old theater may get makeover
by David DeMille
The Spectrum, February 2, 2014