LOCATION
Bundyville, Arizona

48.8 miles southsoutheast (164°) of St. George
or about 60 miles (2 hours) by graded dirt road

36° 24' 43.43" North Latitude, 113° 19' 32.28" West Longitude
36.412066° North Latitude, 113.325628° West Longitude
5,335 feet (1,626 meters) MSL

From St. George, take River Road south to the Arizona Stateline.
Continue on BLM Route 1069 south up to Quail Hill where
Route 1069 turns into County Road 5.
Continue south on County Road 5.
The schoolhouse will be easily seen on the right.
HISTORY
The Mt. Trumbull Schoolhouse was built in 1918. It was used for a school, church, dance hall, and town meeting facility.

As the population around the schoolhouse dwindled, it fell into disrepair. In 1966, its doors closed.

In 1990, restoration efforts began and were completed four years later, restoring the schoolhouse to its near original condition.

On July 31, 2000, arsonists burned the building down. A restoration committee made the decision to build a schoolhouse replica. The restoration was completed in partnership with some of the descendents of the first settlers of Mt. Trumbull, the BLM, and contributions from the public. The Mt. Trumbull Schoolhouse was rededicated on October 13, 2001 and continues to be a symbol of the pioneer spirit of the Arizona Strip.



PHOTOS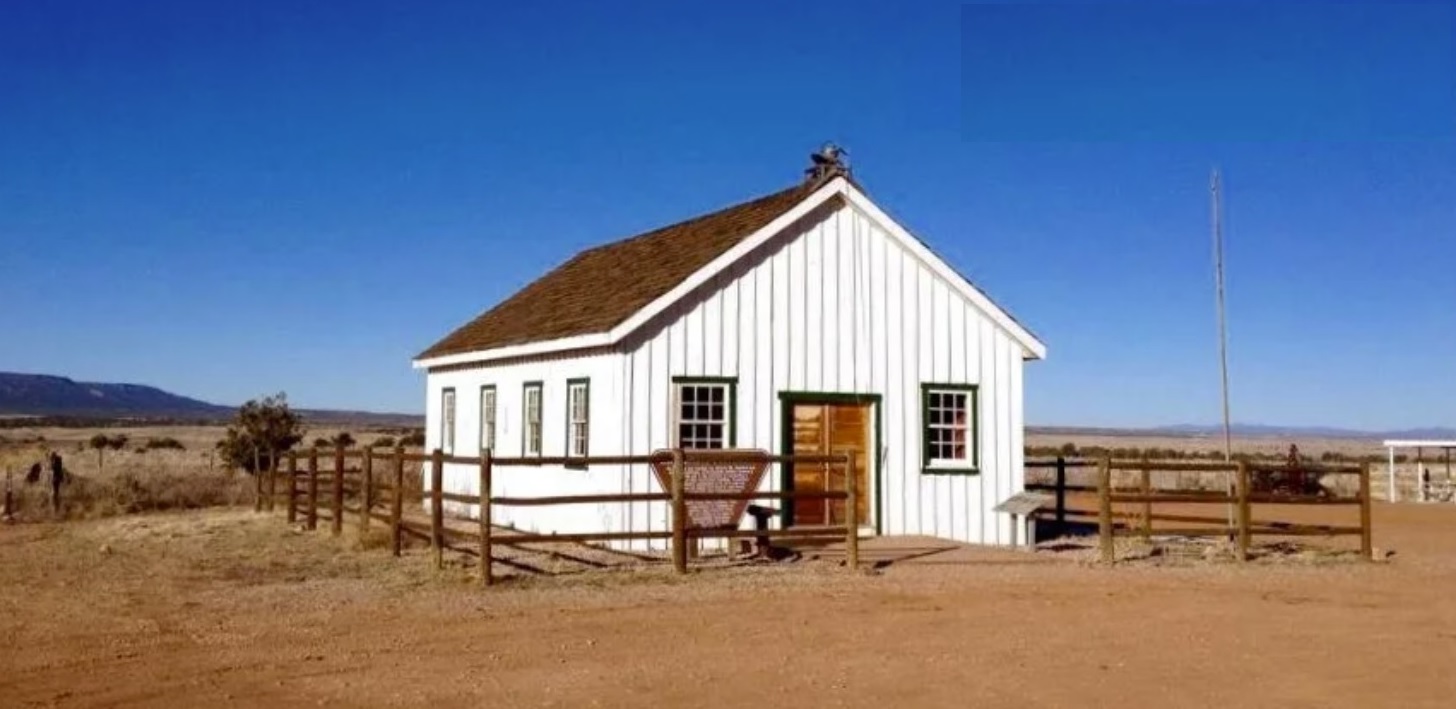 School In Recent Times


| | |
| --- | --- |
| Original Mt. Trumbull School | School After Being Rebuilt |
REFERENCES
Mt. Trumbull Schoolhouse, Grand Canyon-Parashant Nat'l Monument
U.S. Department of the Interior, Bureau of Land Management

Southern Utah Memories: Mt. Trumbull Schoolhouse Story,
by Loren R. Webb, November 1, 2013