LOCATION
800 West 2300 South
Hurricane, UT 84737
(435)272-9999
http://www.cityofhurricane.com/categories/departments/airport

3 miles south of the town of Hurricane

37° 8' 25" North Latitude, 113° 18' 22" West Longitude
37.140° North Latitude, 113.306° West Longitude
3,347 feet (1,020 meters) MSL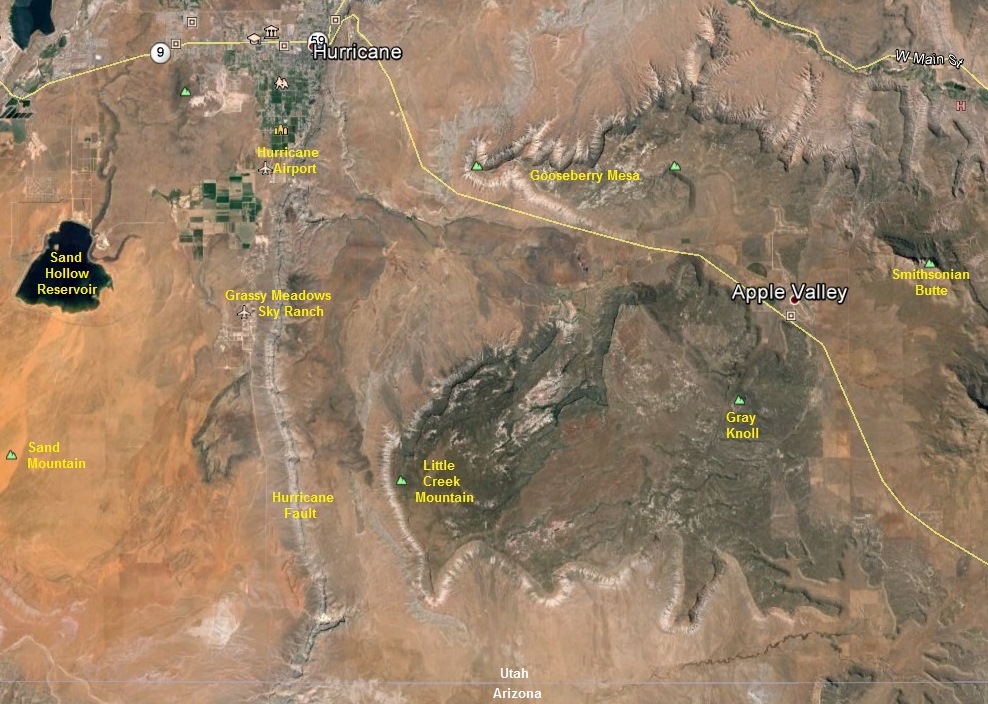 DESCRIPTION
Runway 18/36 is 3,410 feet long and 60 feet wide, paved with asphalt

Owner:
City of Hurricane
147 North 870 West
Hurricane, UT 84737
(435)635-2811

Manager:
Art Granger
P. O. Box 768
Hurricane, UT 84737
(435)272-9999



HISTORY
The airport started as a small dirt strip in 1942. Junior Eager talked Winferd Spendlover into allowing Junior to
blade a small landing strip into Winferd's dry, undeveloped parcel of land. He was the only user until the B-24
incident.

On May 28, 1945, a B-24 bomber out of Tonopah, Nevada had an inflight emergency and was forced to make
an emergency landing on this dirt strip. For this fascinating story, see the airport history in the references below.
It did, however, result in a slight lengthing of the runway.

In 1947, the Hurricane Lions took on a project to make this strip into a regular airport. Money was raised,
the land was purchased from Spendlove and some improvements were made. The airport was dedicated
on November 13, 1947 and it was donated to the city.

A flying club was formed and several local people got their pilot licenses. After a few years, the airport suffered
from abandonment and neglect. But it continued to be used by a few people.

In 1976, the City Council was asked for help in clearing up a tumbleweed problem on the runway. Instead,
they decided to close the airport. They informed the FAA and a NOTAM was filed to inform pilots that it was
not useable. This absolved the city of any liability in case of an accident. But people continued to use the airport
and the city took no action to stop them.

In 1977, a flying club was organized and there were about 20 students using the airport. One of the students
(Russell Limb) was on the City Council and made the case for the airport. In 1979, they got $200,000 from the
Utah State Road Department. Using Limb's equipment and the club's volunteer labor, they were able to make
improvements. They used a chip seal process on the runway and bladed & oiled the main ramp. Improvements
continued to be made over time including formation of an Airport Board, addition of hangars, and on-airport
businesses.

In May of 2019, the asphalt runway was rebuilt, upgrading it from 1983 to 2020 standards.
The runway was widened from 40 to 60 feet and a taxiway was added for the first time.



PHOTOS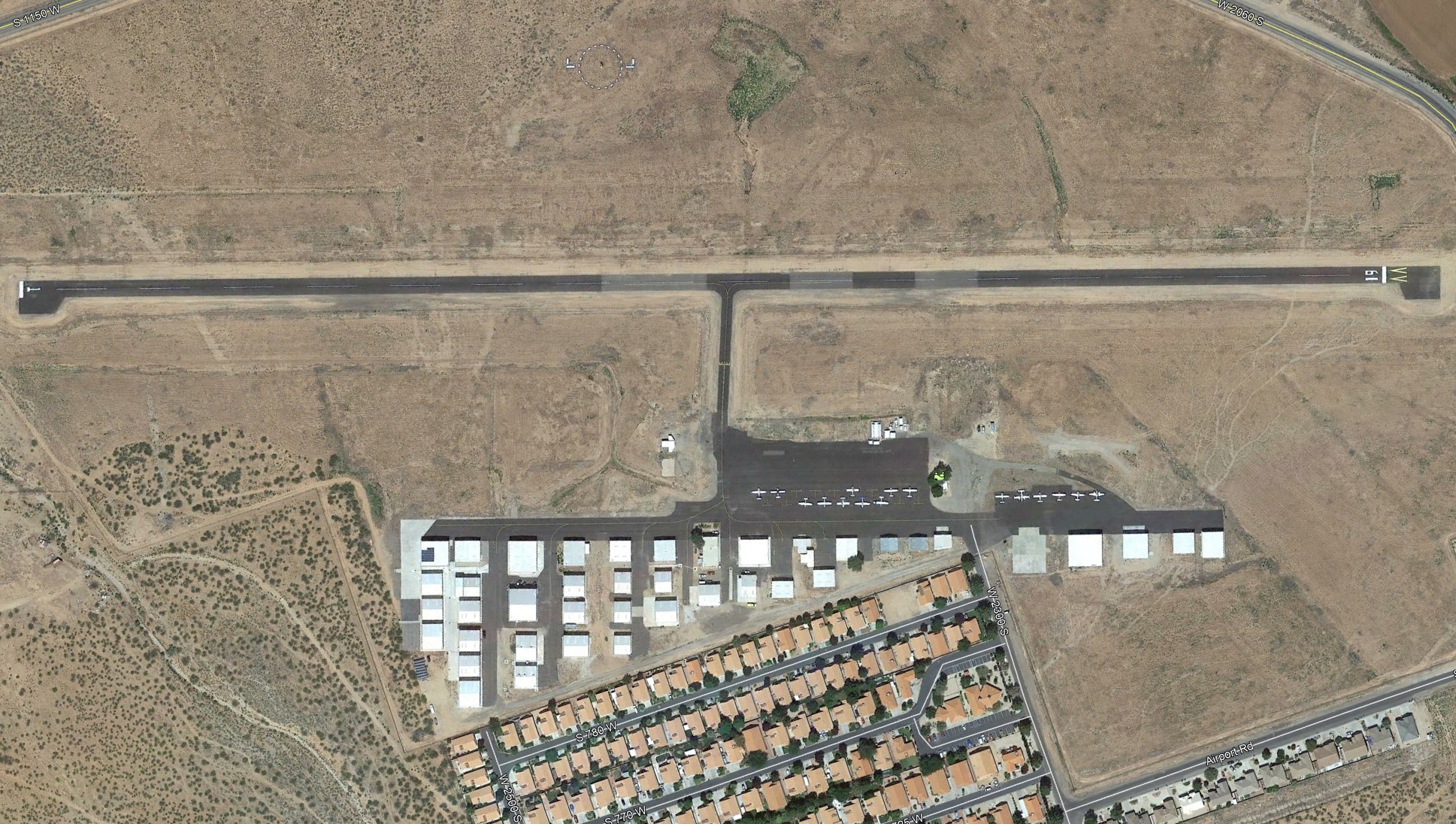 REFERENCES
History of the Hurricane Airport
Article by Dan Howard.

Hurricane City Council approves budget amendments for airport renovations
Article by Mikayla Shoup, St. George News, June 26, 2019