This DVD is a documentary about the construction of I-15 through the Virgin River Gorge.
It is the epic story of an impossible road built on an improbable route and the people
who overcame every obstacle, even death, to make sure it happened.



AVAILABILITY
The DVD is available for $19.99 plus tax from the Dixie State University (DSU) bookstore.
225 South 700 East
St. George, UT 84770
(435)652-7644
(435)688-3258 fax
http://campusstore.dixie.edu/home.aspx

To order online, click here.



COVER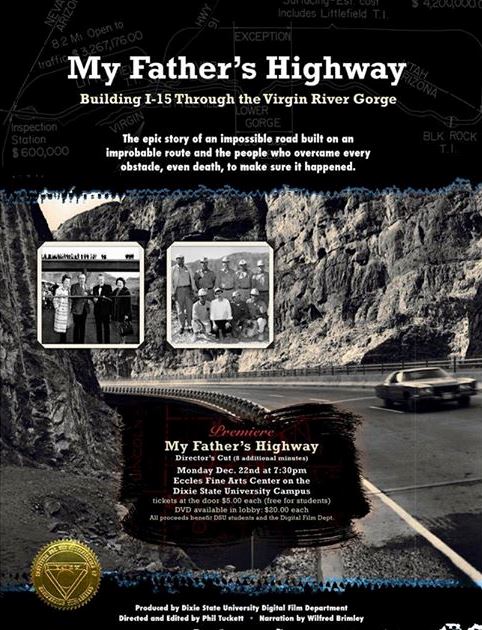 REFERENCES
DocUtah announcement about My Father's Highway

DOCUTAH kicks off with twilight screening of 'My Father's Highway'
Article by Jeremy Crawford in The Independent, September 3, 2014

'My Father's Highway' different than expected
Article by Jesselyn Bickley in The Spectrum, September 11, 2014