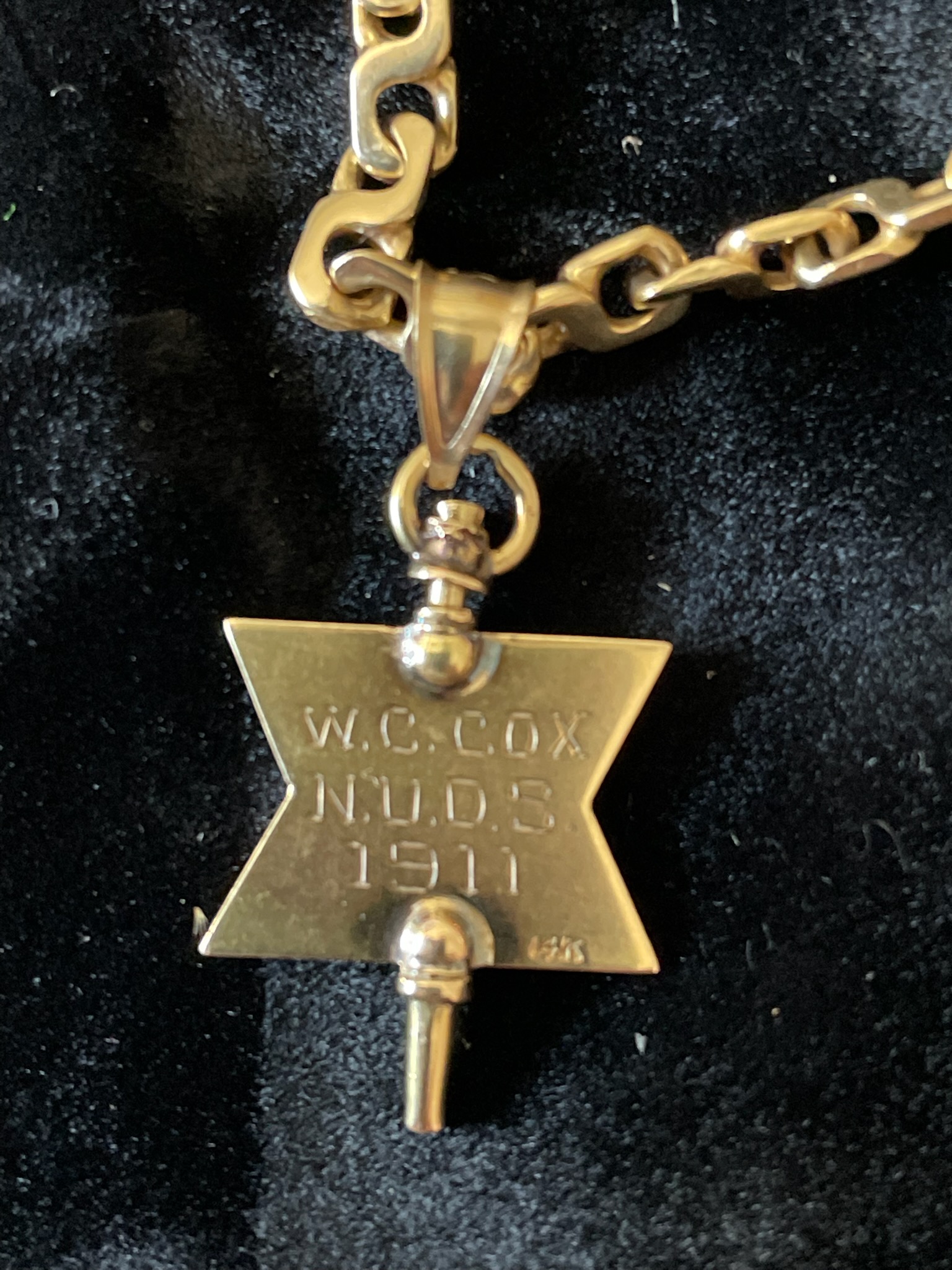 To enlarge, click here

This is the gold medal that Wilford C. Cox DDS received when he graduated
from Northwestern University Dental School in 1911.

The medal was given to Wilford's son by his mother. Wilford's son gave it to his son,
Charles Cox who wears it on his gold chain everyday as a constant reminder of his
love for me and of his seminal accomplishments to encourage me to carry his legacy
of excellence into the future.

This photo was contributed by Richard G. Whitehed DDS on September 3, 2022.