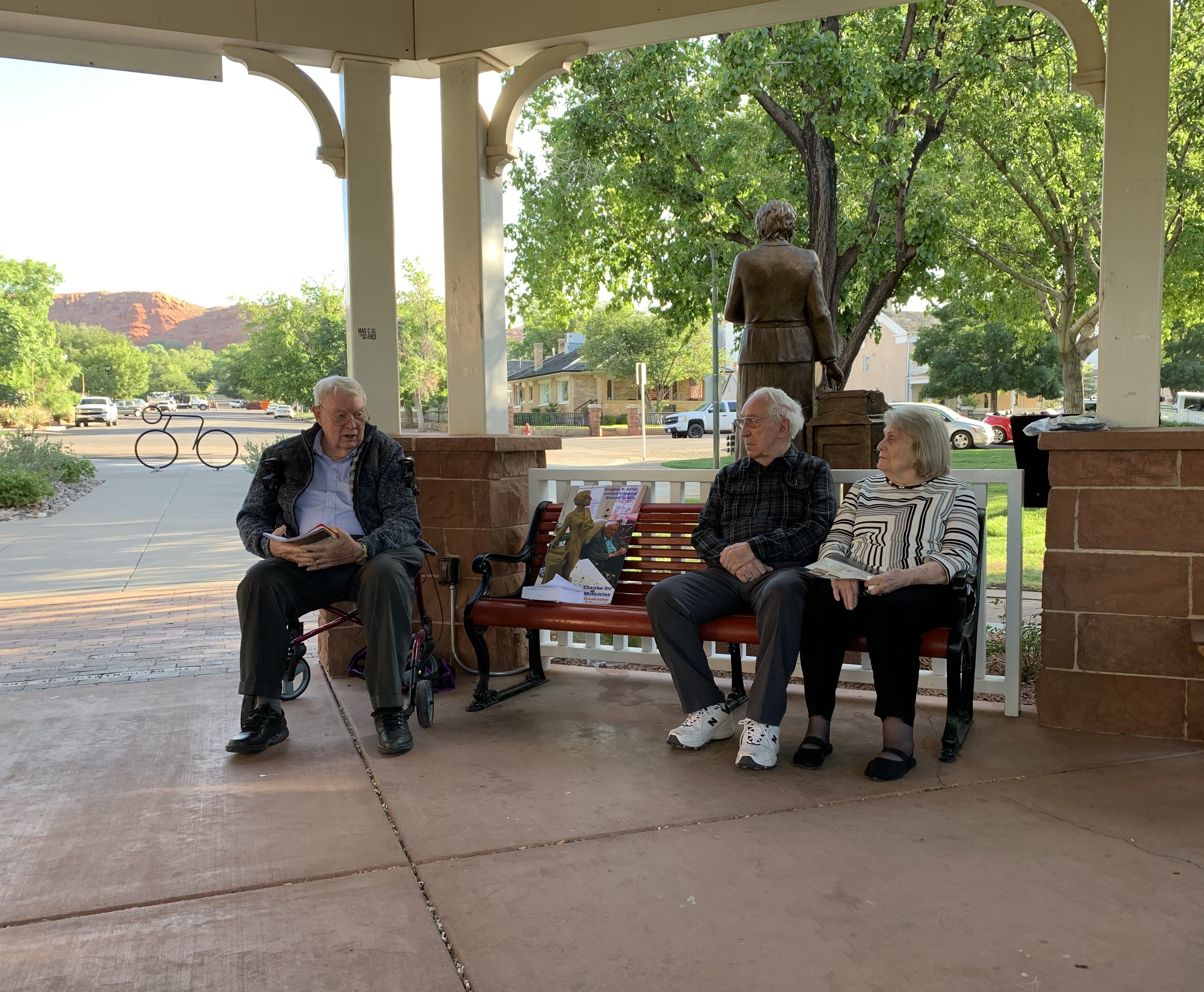 To enlarge, click here

Photo of Douglas D. Alder speaking to a small group of Juanita Brooks Statue Project supporters
at the St. George Historic Sculpter Garden on June 3, 2022.

Seated next to Doug are Thayles & Willa Derrick. Willa is the daughter of Juanita Brooks. The back side
of the Juanita Brooks statue can be seen behind Thayles.

For the prepared text of Doug's talk, click here.

This photo was taken by George Cannon and was contributed by him on June 4, 2022.