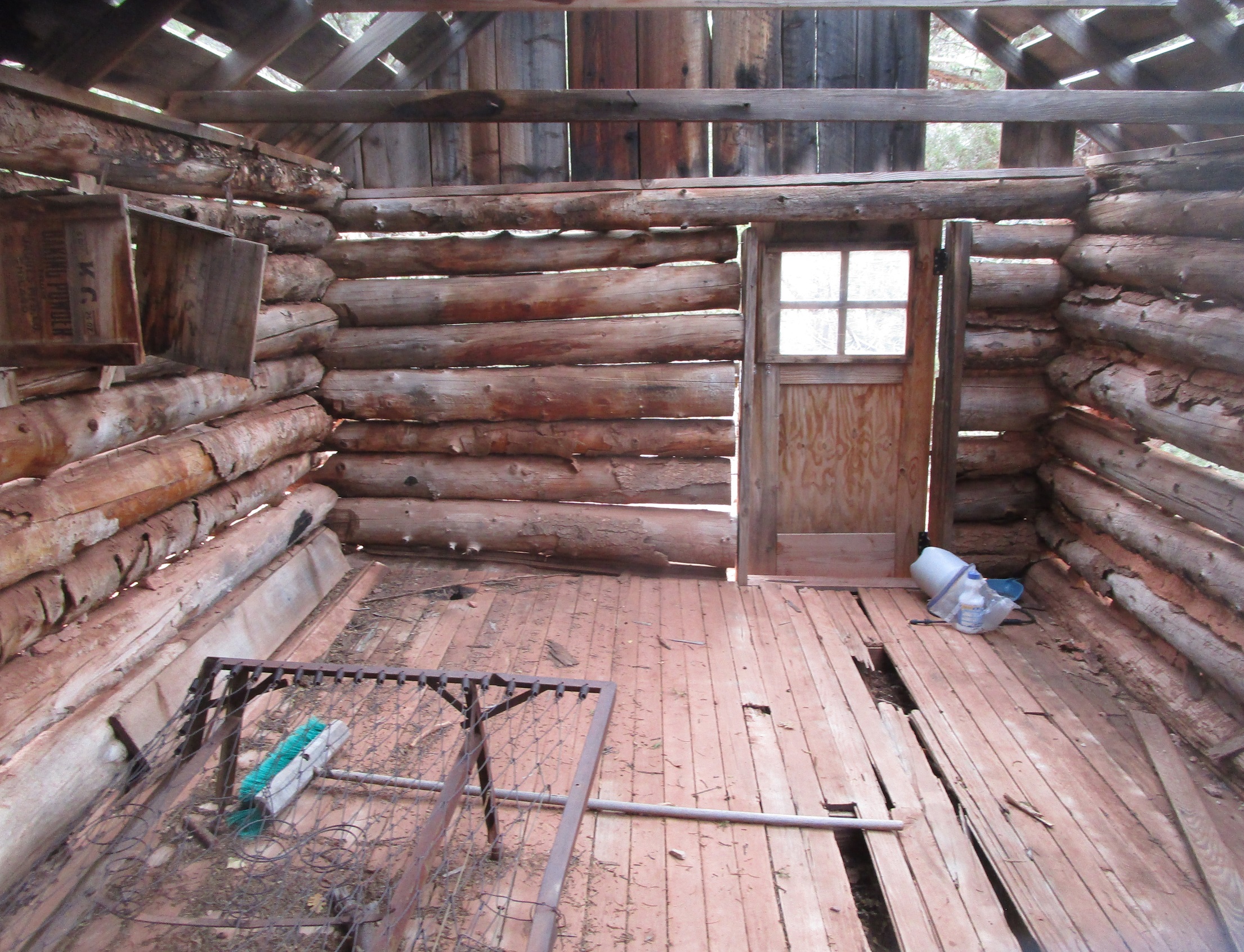 To enlarge, click here

Photo of the inside of the old Larson Cabin along Taylor Creek in Zion National Park. One of the two
original bedframes is still there as well as a wood crate used as a cupboard.

This photo was taken by Dr. Ronald W. Klusman on November 1, 2021 and contributed by him
on December 4, 2021.