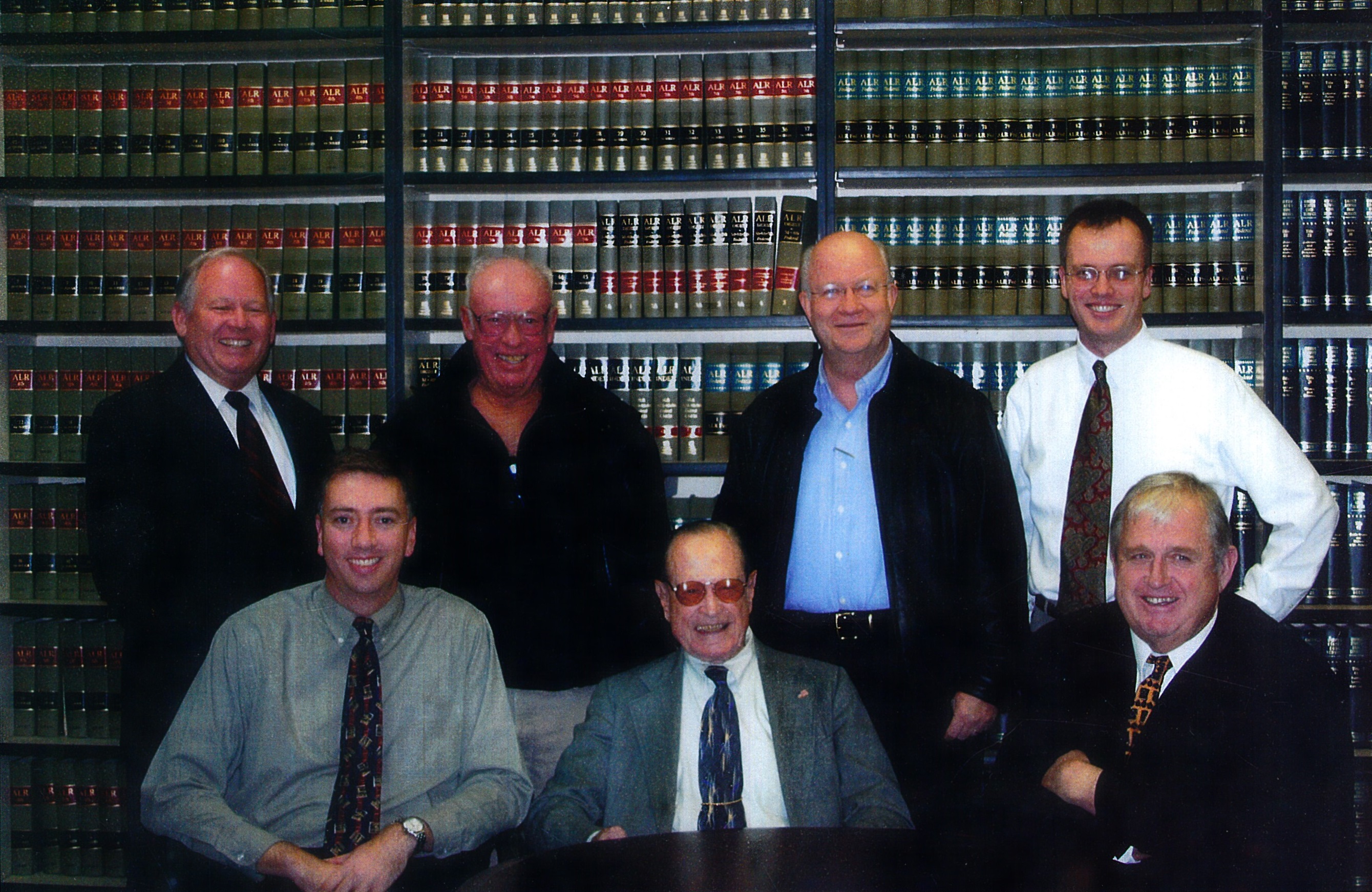 To enlarge, click here

Photo of the then current and all living former Washington County Attorneys. The occasion was an open house
for those former County Attorneys. It was held on February 26, 2004 at the former County Attorney's Office,
178 North 200 East (below the former Court House).

Back row, left to right: Paul F. Graf (1979-1991), Phillip Lang Foremaster (1963-1970),
&nbsp &nbsp J. Ralph Atkin (1971-1974), and Brock Belnap (2003-2020)
Front row, left to right: Eric A. Ludlow (1991-2003), Charles M. Pickett (1959-1962),
&nbsp &nbsp and Ronald W. Thompson (1975-1978)

This photo was contributed by Sharlene Pickett on October 14, 2021.