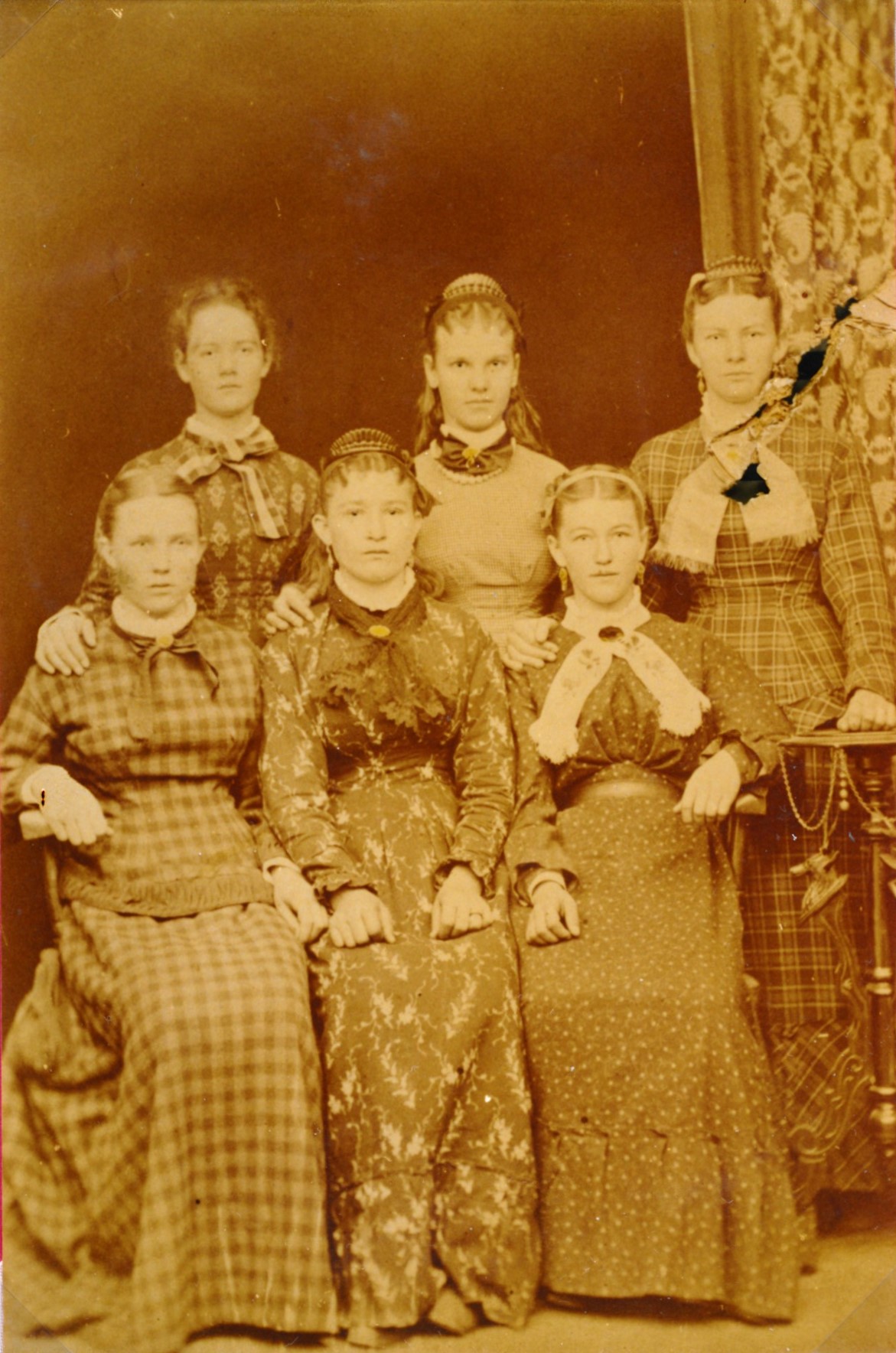 To enlarge, click here

Photo of some Graf, Gibler, Hafen, Knight, Roulet, and Staheli girls.
??? What is their common link ???

Back (left to right): Julia Roulet Graf, ???, and Selina Gubler Hafen
Front (left to right): Lenora Knight Hafen, Barbara Staheli Graf, and Emma Graf Staheli

This photo was contributed by Loretta Frei Adams on January 27, 2021.