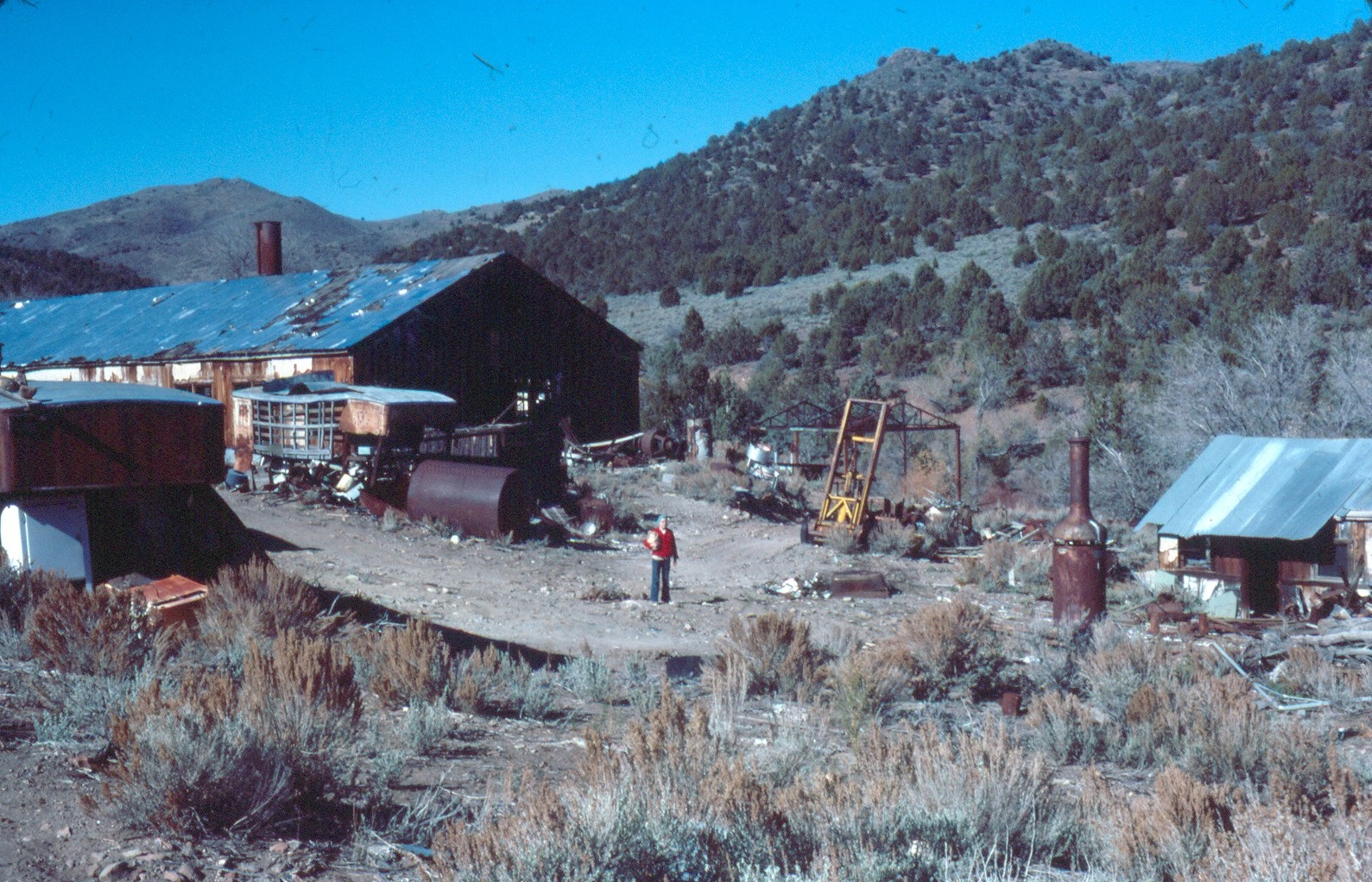 To enlarge, click here

Photo of Rhea Sasse, who was visiting from Wisconsin, exploring the old townsite at General Steam
in March of 1977.

For a related photo, see WCHS-04373.

This photo was taken from a 35 mm slide and contributed by Rhea Sasse's granddaughter, Kalyn Frei,
on December 15, 2020.