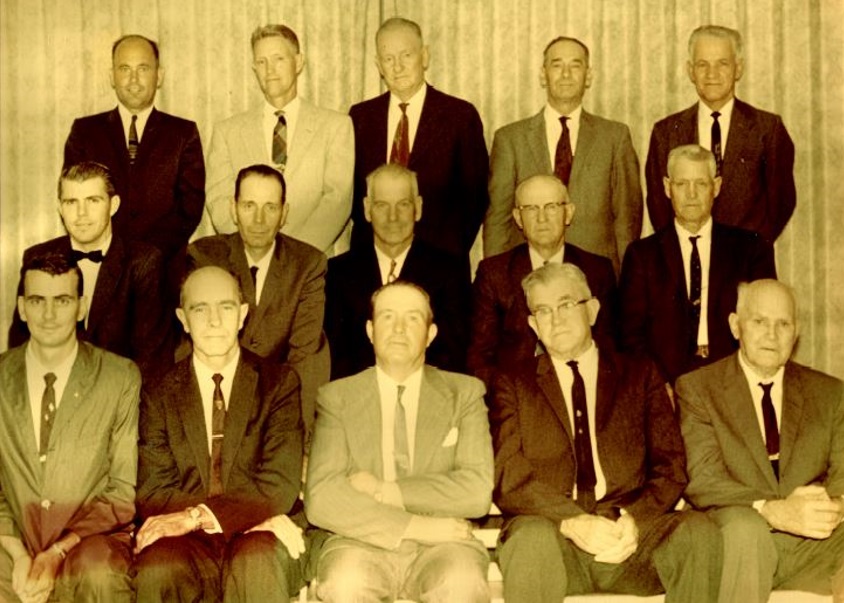 This picture represents every bishopric that the Hurricane North Ward had.
It is unusual to get a picture with all of the bishoprics intact.

Left to right (last to first) with the bishop in front and his counselors in back:
Dell Stout, Matt Wetzel, and Delbert Covington
Grant Langston, George Shamo, and Keith Hall
Raymond DeMille, Karl Roundy, and Grant Woodbury
Allen Stout, Rodney Stanworth, and Arvil Webb
Frank Johnson, Lafe Hall, and Wilford Leany

This photo was contributed by David T. Hinton on September 22, 2020.