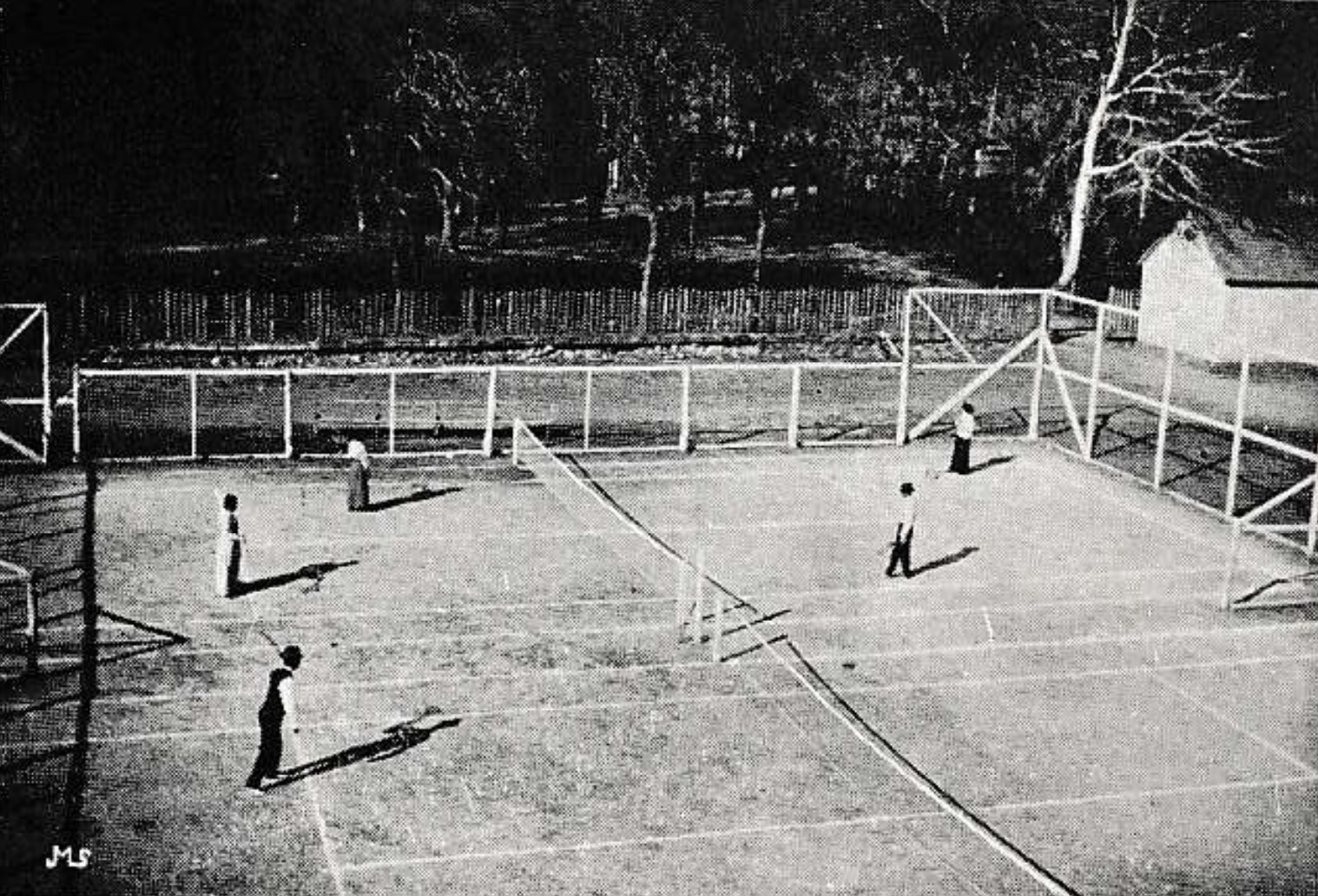 Photo of some tennis courts.

This photo appears to be of the same tennis courts as in photo WCHS-04068 only looking toward the west out
of an upper winodow of the Dixie Academy Building. The fence seems to match. If you can confirm or contradict
this, please contact us (you can use the "Page Feedback" form on the upper left side of this web page).

This photo is from Page 85 of the 2015-2016 Dixie Normal College yearbook, "The Dixie".