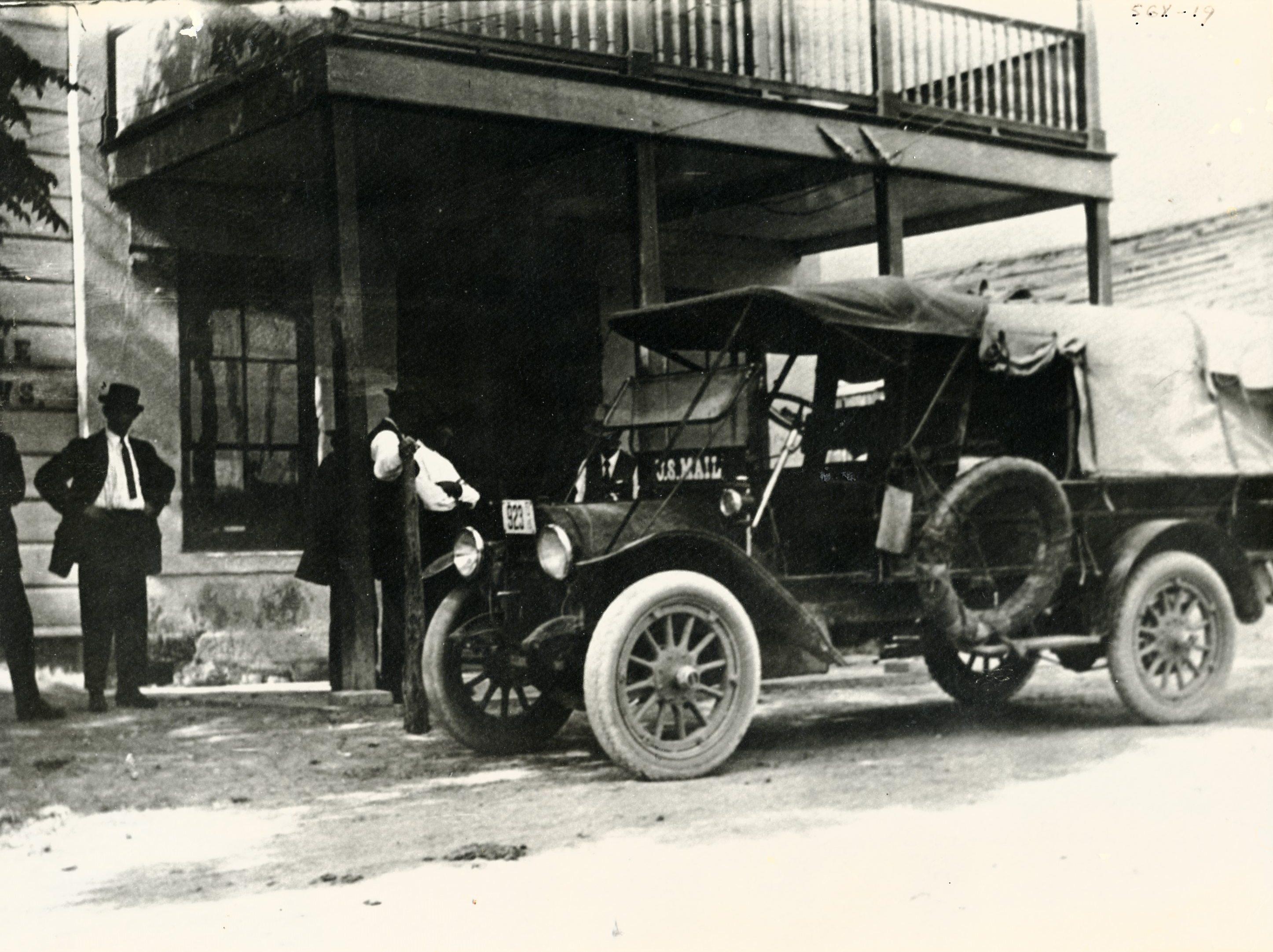 Photo of a mail truck in front of the third St. George Post Office at 23 East 100 North.

The photo was taken about 1915 with the camera facing northeast.

Tha caption on the back reads:
The mail car in front of the State House on St. George Blvd. on the north side approximately in the middle
of the block.

This photo was contributed on 3/13/2020 by Eric & Michelle Fleming from the estate of Michelle's parents,
Antone & Cornelia Nisson.