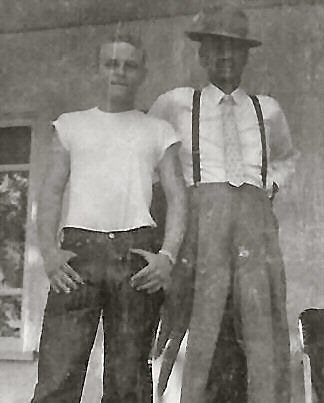 Photo of Clark Nelson (left) and John Lytle Whipple (right).
Whipple was an Assemblyman in the Nevada Legislature representing
Ely and White Pine Counties.

This photo was taken in June of 1958 after Clark had returned from military service
in Okinawa and Sakishima. It was taken on the front porch of the Nelson home at 359 East 100 South
in St. George and was contributed by Clark N. Nelson, Sr. on 5/20/2019.