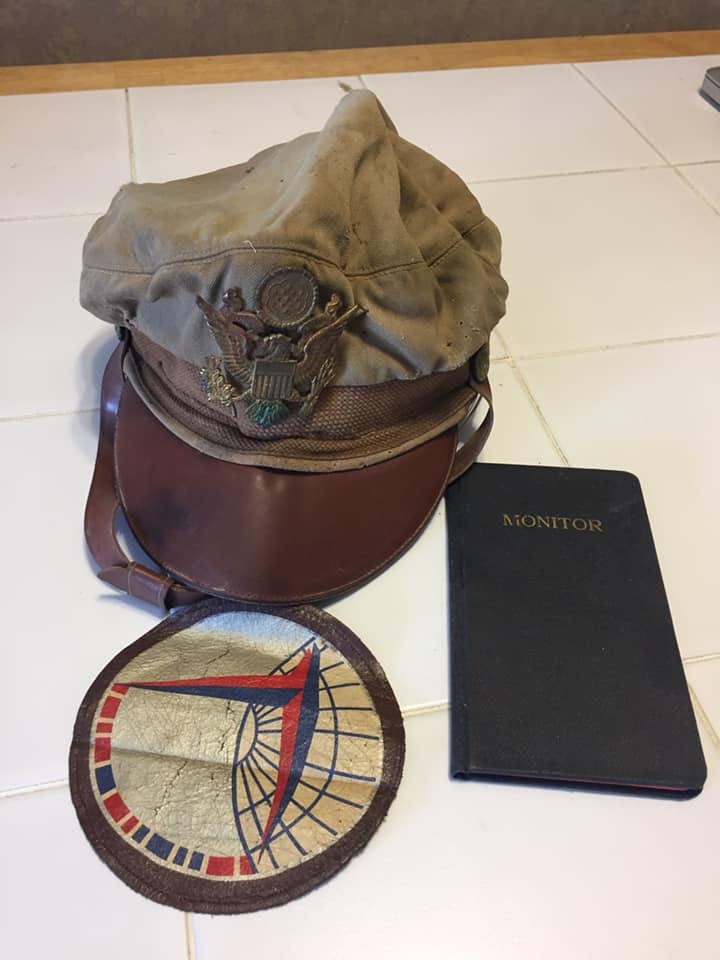 Photo of Walter Brown Hail's military flight cap. Brown wore this hat while flying a plane in World War II.
He made over 50 flights from India to China wearing this hat on every flight. Brown flew
General Douglas McArthur wherever he needed to fly. Brown was a very reliable and honest person.

For related photos, see WCHS-04032.

This photo is from a collection of artifacts from Walter Brown Hail given to Jenny Jessop Larson
by the Hail family.

This photo was taken by Leslie Larson Andrus and contributed by her on 3/11/2019.