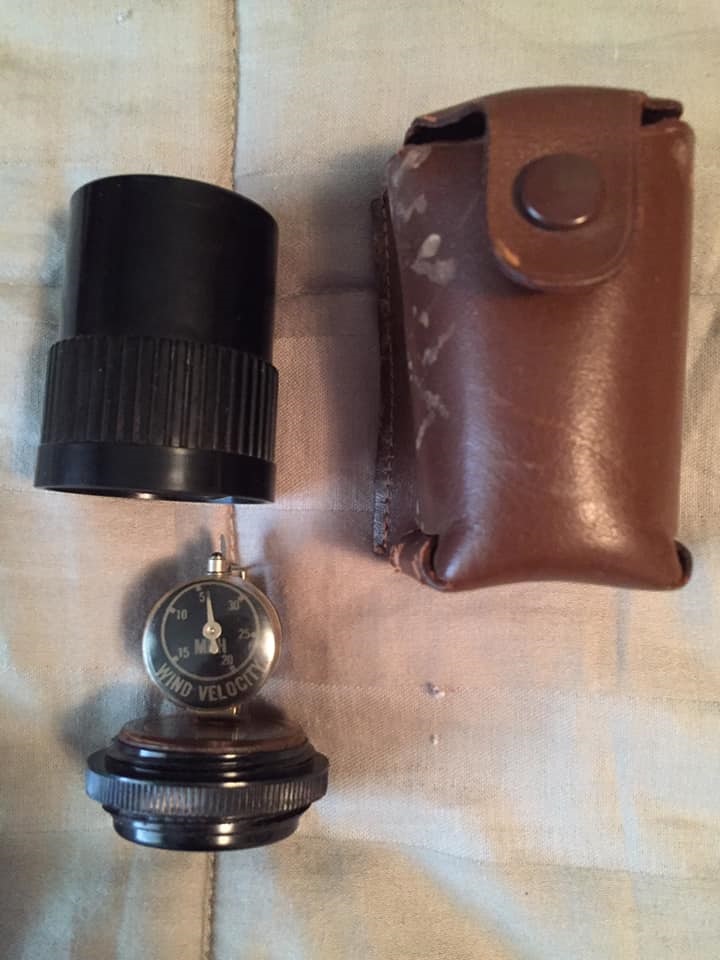 Photo of Walter Brown Hail's compass and anemometer.

For context photos, see WCHS-04020 and WCHS-04023.

This photo is from a collection of artifacts from Walter Brown Hail given to Jenny Jessop Larson
by the Hail family.

This photo was taken by Leslie Larson Andrus and contributed by her on 3/11/2019.