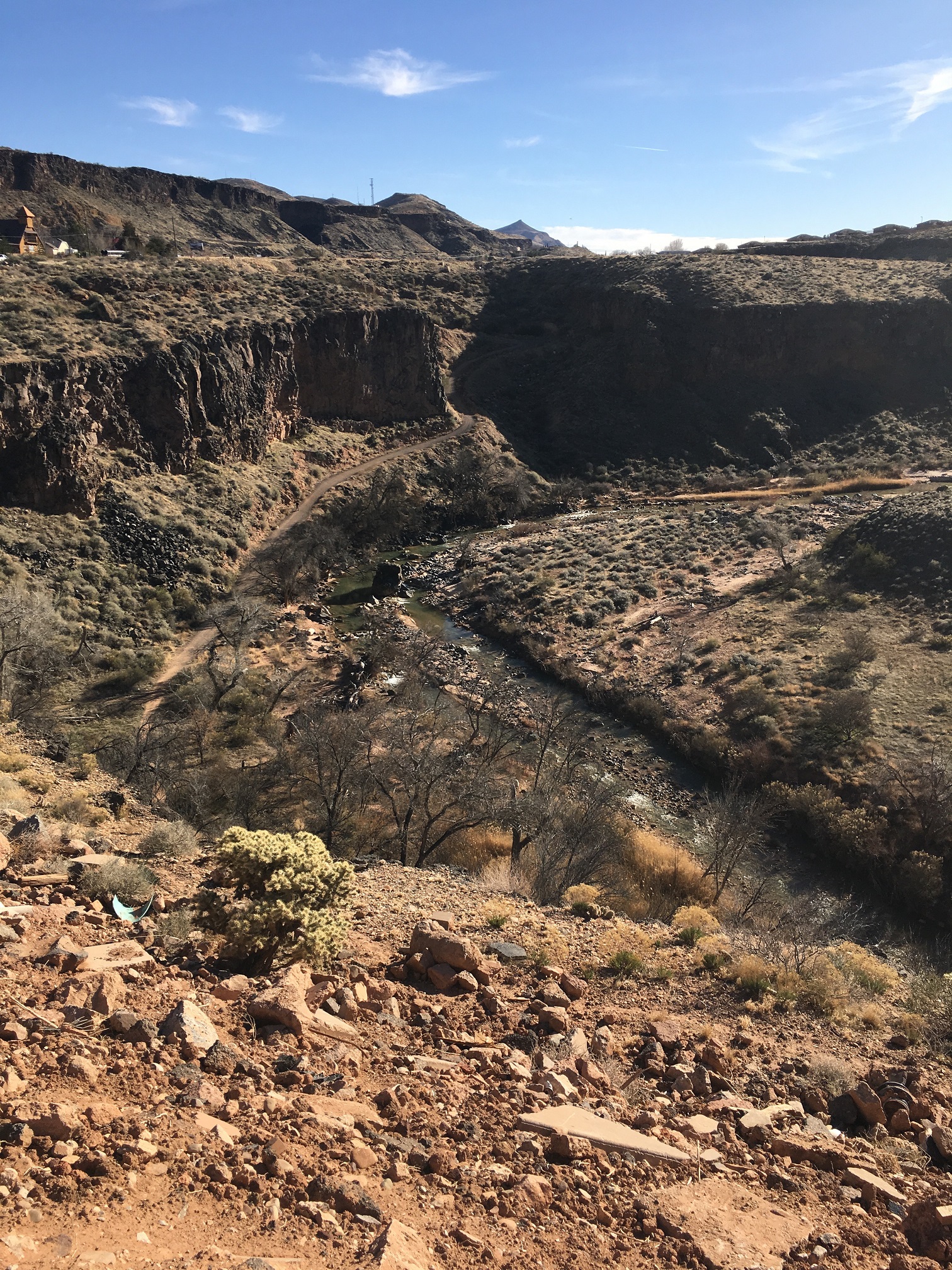 Photo looking upstream along the Virgin River from a cliff a little east of the old
Hurricane-LaVerkin Hydroelectric Power Plant.

Photo taken by Dick Kohler at 4:22 pm MST on 3/6/2018 and was contributed by him on 9/26/2018.
The camera is facing southwest and is located at 37° 11' 44.26" North, 113° 16' 38.03" West.