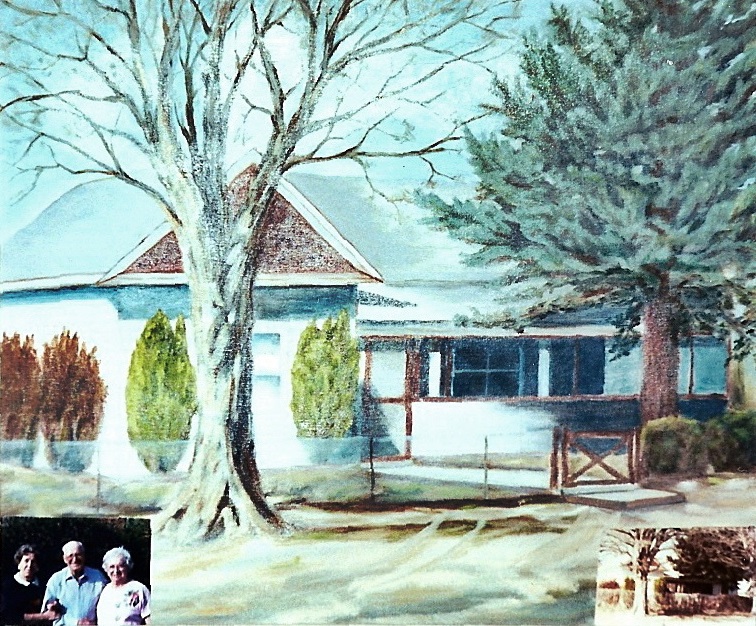 Painting by Florence Prince Quist of the George F. Prince Home in New Harmony in 1937.
The insert in the lower left corner shows (left to right) ???, ???, and ???.

Photo of the painting is from the Gerald W. Prince History Collection
and contributed by Gerald W. Prince on 10/1/2018.