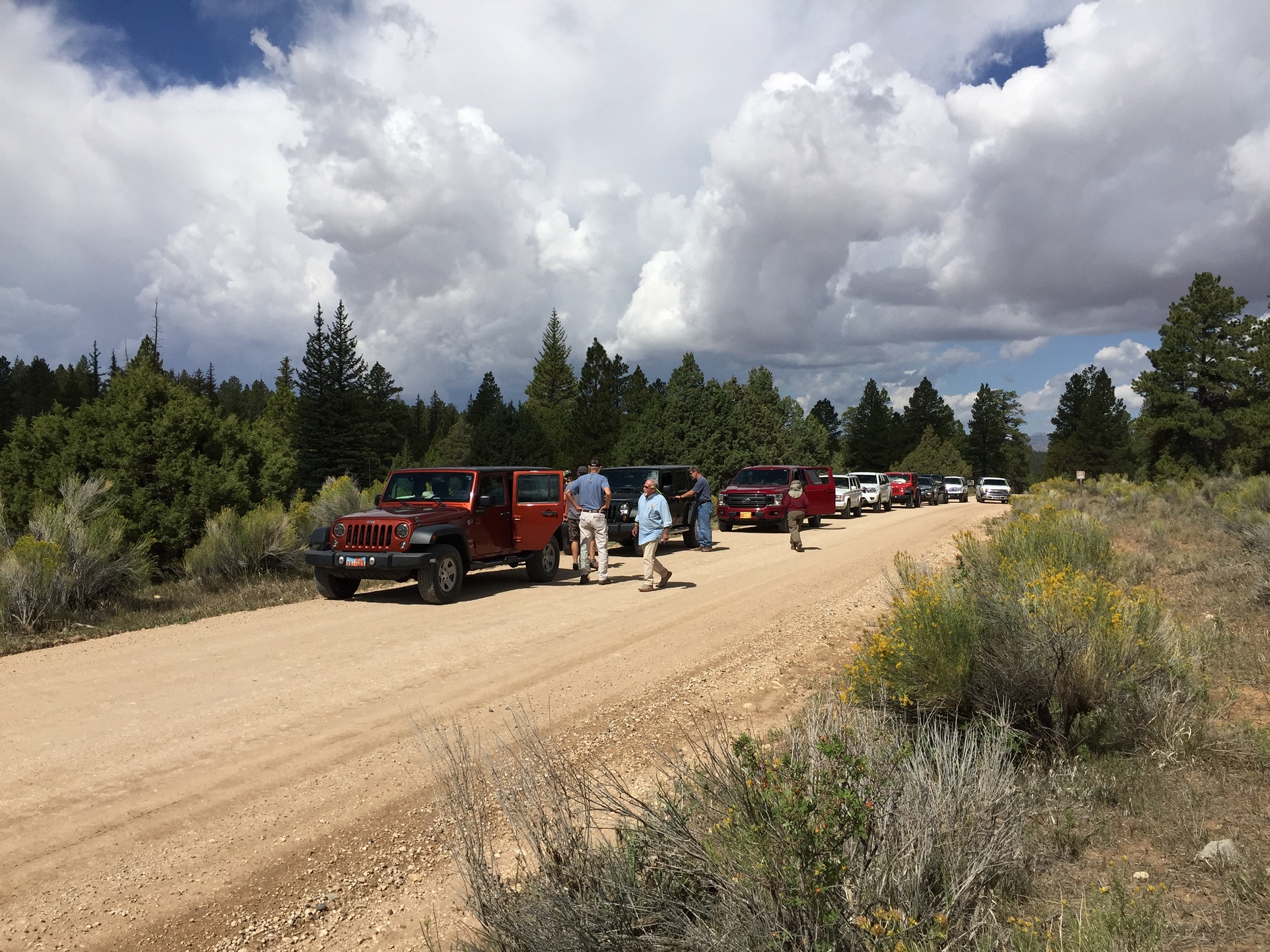 Photo of a caravan of cars stopped on Forest Service Road 132 near Pine Lake until everyone caught up.
This was right before FR 132 made a 90° left turn, leaving the road that continues straight.

Photo taken by George Cannon at 11:33 am MDT on 8/23/2018 while on a Dixie Arizona Strip Interpretive
Association (DASIA) field trip and contributed by him on 9/13/2018.
The camera is facing west and is located at 37° 44' 46.80" North, 111° 57' 14.11" West.