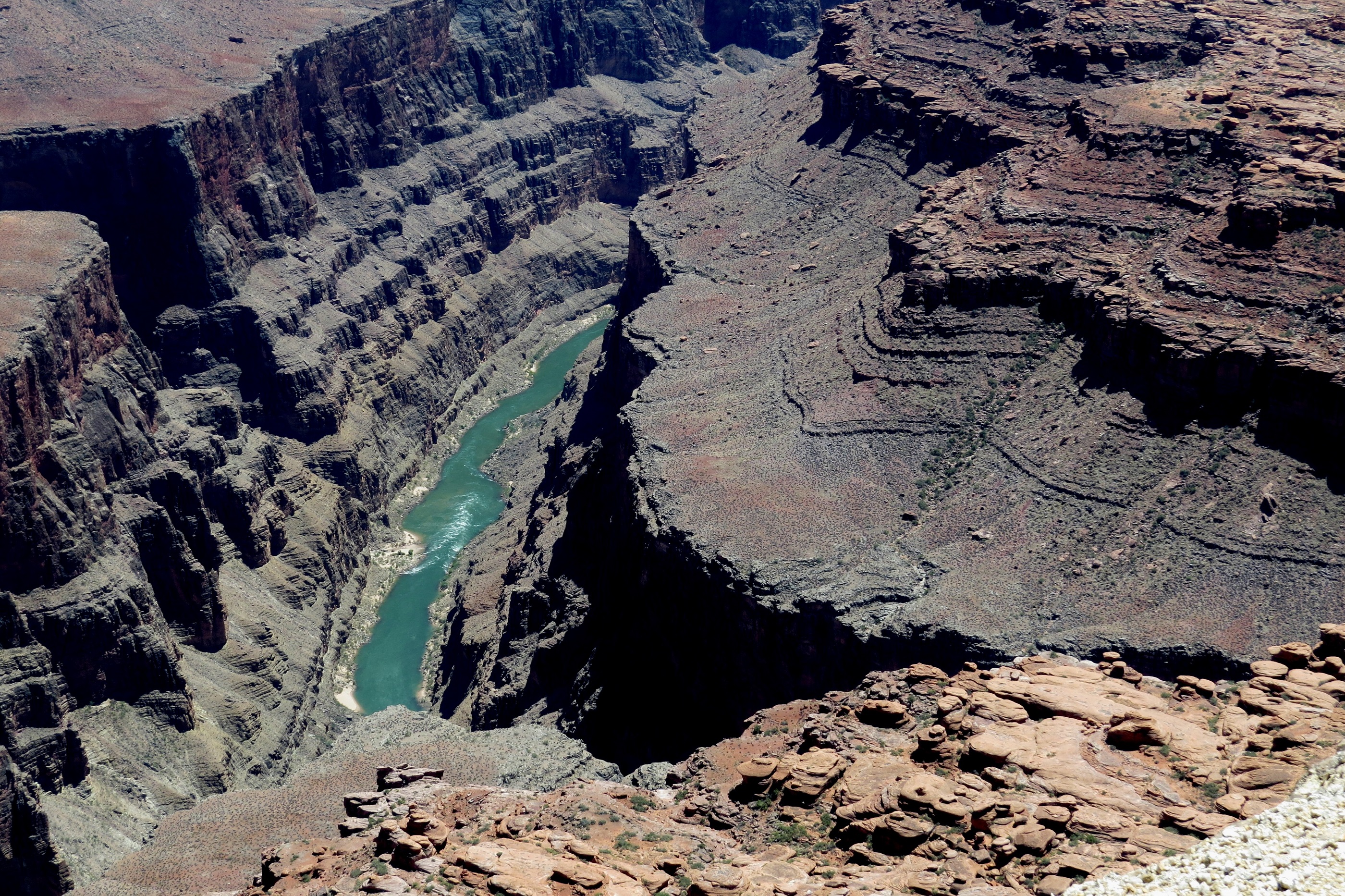 Photo of the Colorado River down in the Grand Canyon as seen from Kanab Point on the Arizona Strip.

For related photos, see WCHS-03850 and WCHS-03851.

Photo taken by Sandra Sandberg on 6/28/2018 while on a Dixie Arizona Strip Interpretive Association
(DASIA) field trip and contributed by her on 7/4/2018. The camera is facing south.