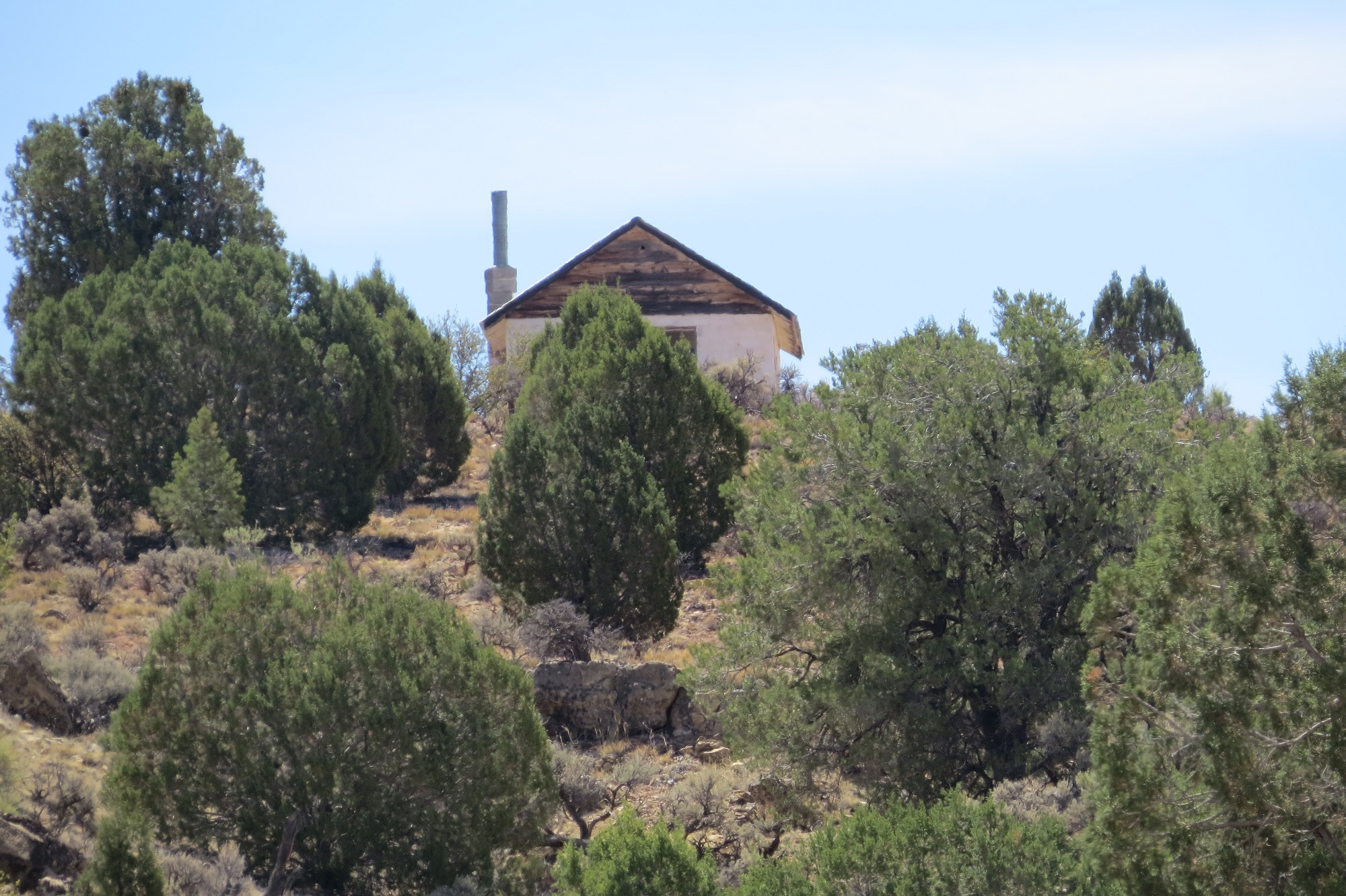 Photo of a cabin on the Arizona Strip.

For related photos, see WCHS-03833, WCHS-03834, WCHS-03835, and WCHS-03836.

For an aerial view of this location, click here.
Also see the other nearby photos listed on that image.

Photo taken by Sandra Sandberg on 6/28/2018 while on a Dixie Arizona Strip Interpretive Association
(DASIA) field trip and contributed by her on 7/4/2018. The camera is facing southeast.