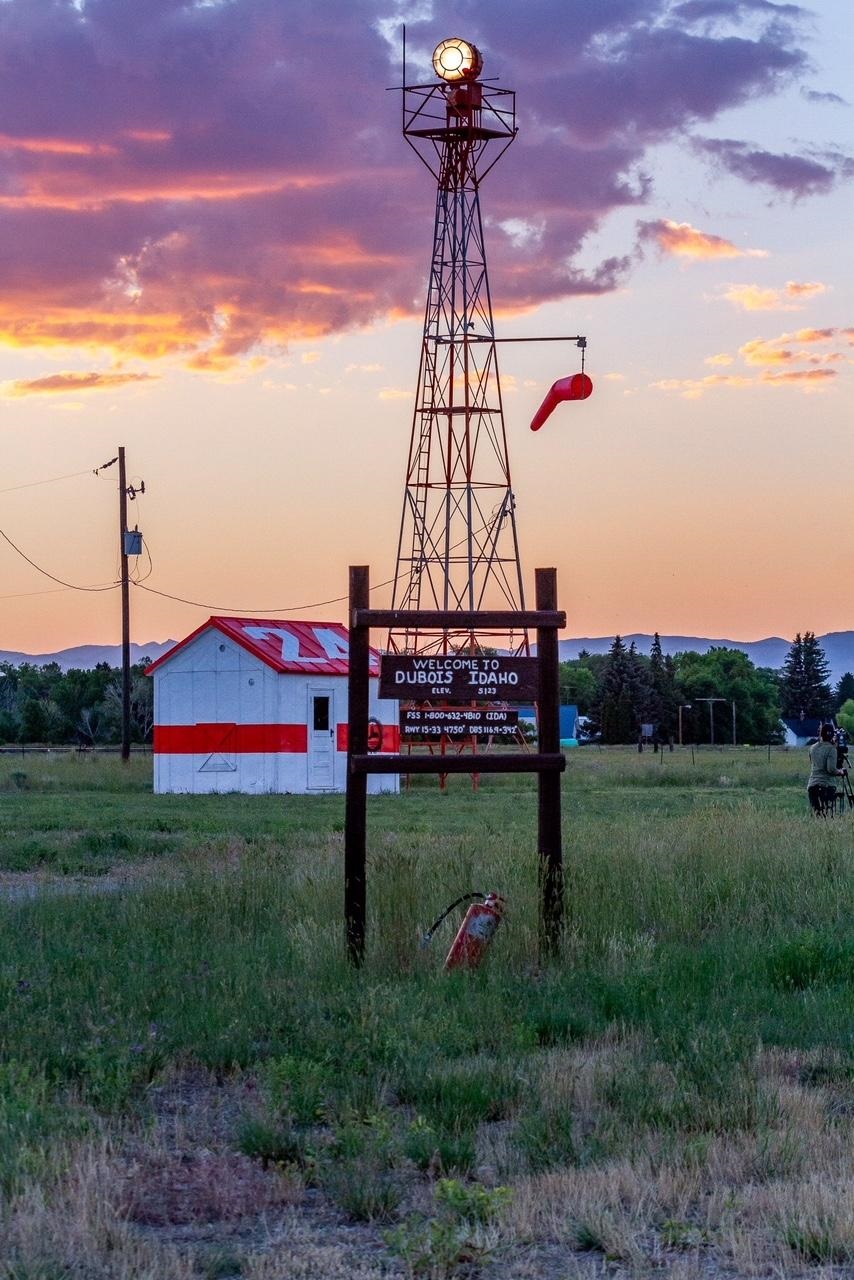 Photo of a remaining aviation navigation site from the late 1920s and early 1930s.

This station is in Dubois, Idaho.
44° 10' 7.91" North Latitude, 112° 13' 27.70" West Longitude
44.1689° North Latitude, 112.2244° West Longitude
5,134 feet (1,565 meters) MSL
Only the cement arrows remain at Washington County, Utah sites.

For another photo of this location, see WCHS-03629

Photo taken in 8/6/2018 by Aaron Kunz and contributed by him on 8/11/2018.
The camera is facing southwest.