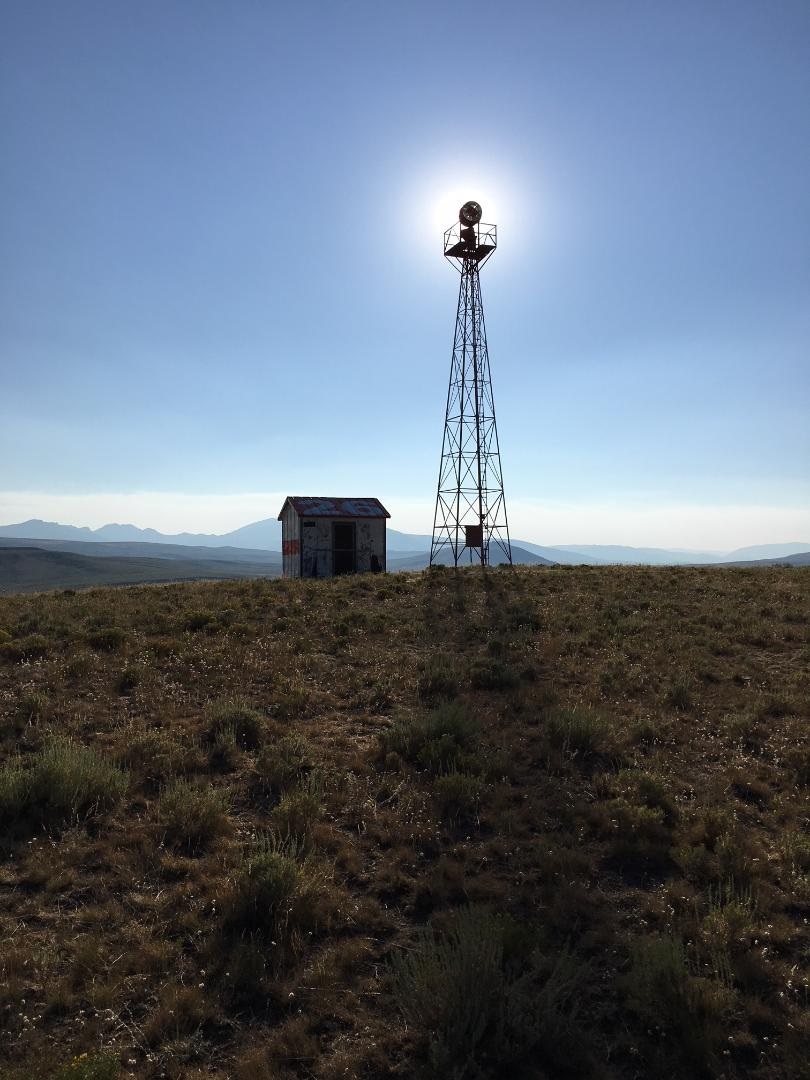 Photo of a remaining aviation navigation site from the late 1920s and early 1930s.

This station is in Monida, Montana. Only the cement arrows remain at Washington County, Utah sites.

For another photo of this location, see WCHS-03627

Photo taken in August of 2018 by Aaron Kunz and contributed by him on 8/11/2018.