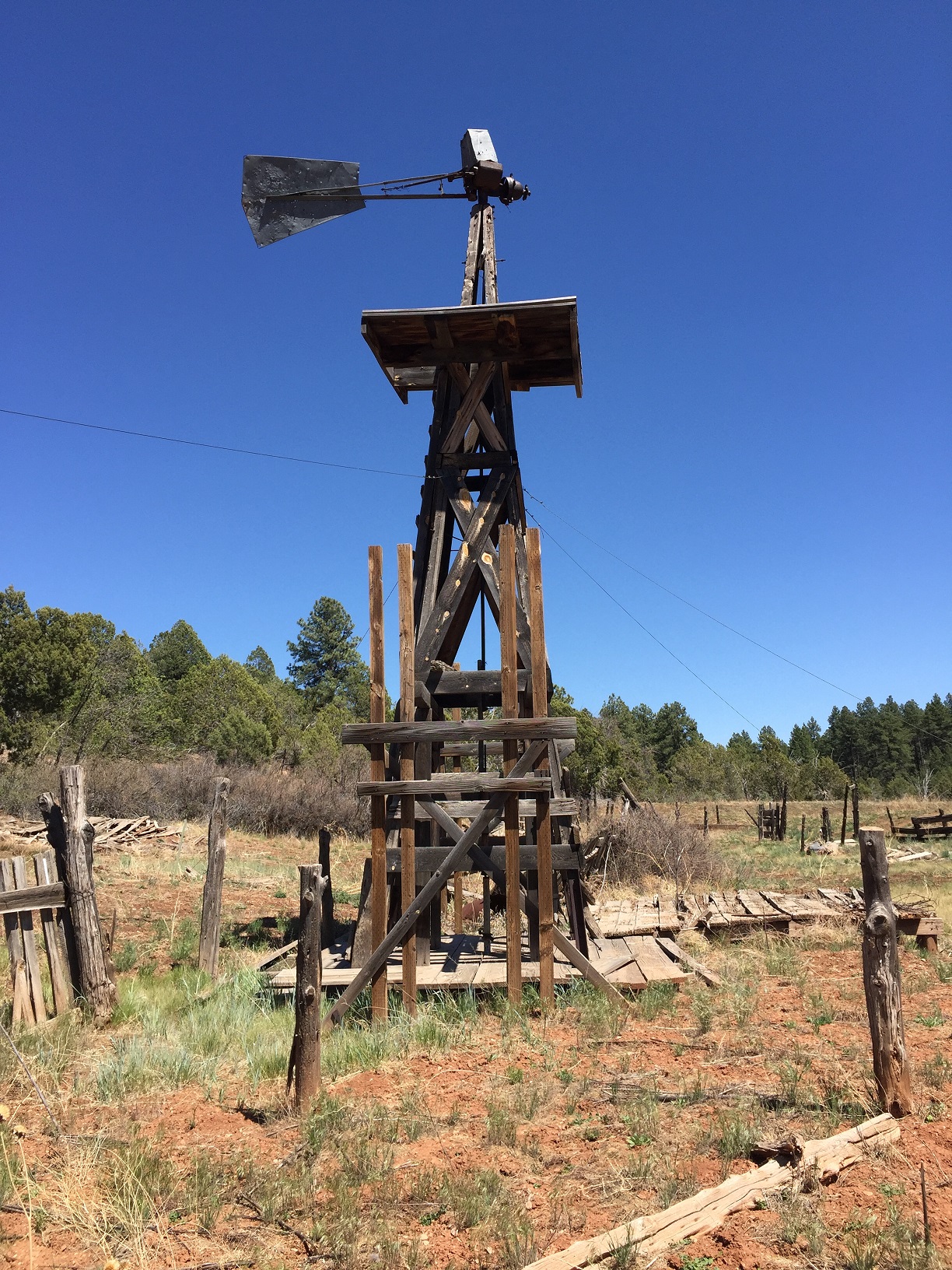 Photo of a windmill at the Pine Cabin on the Arizona Strip.

For two other views of the windmill, see WCHS-03800 and WCHS-03802.

For an aerial view of this location, click here.
Also see the other nearby photos listed on that image.

Photo taken by George Cannon at 3:17 pm MDT on 5/24/2018 while on a Dixie Arizona Strip Interpretive
Association (DASIA) field trip and contributed by him on 6/11/2018.
The camera is facing southeast and is located at 36° 9' 37.84" North, 113° 31' 22.10" West.