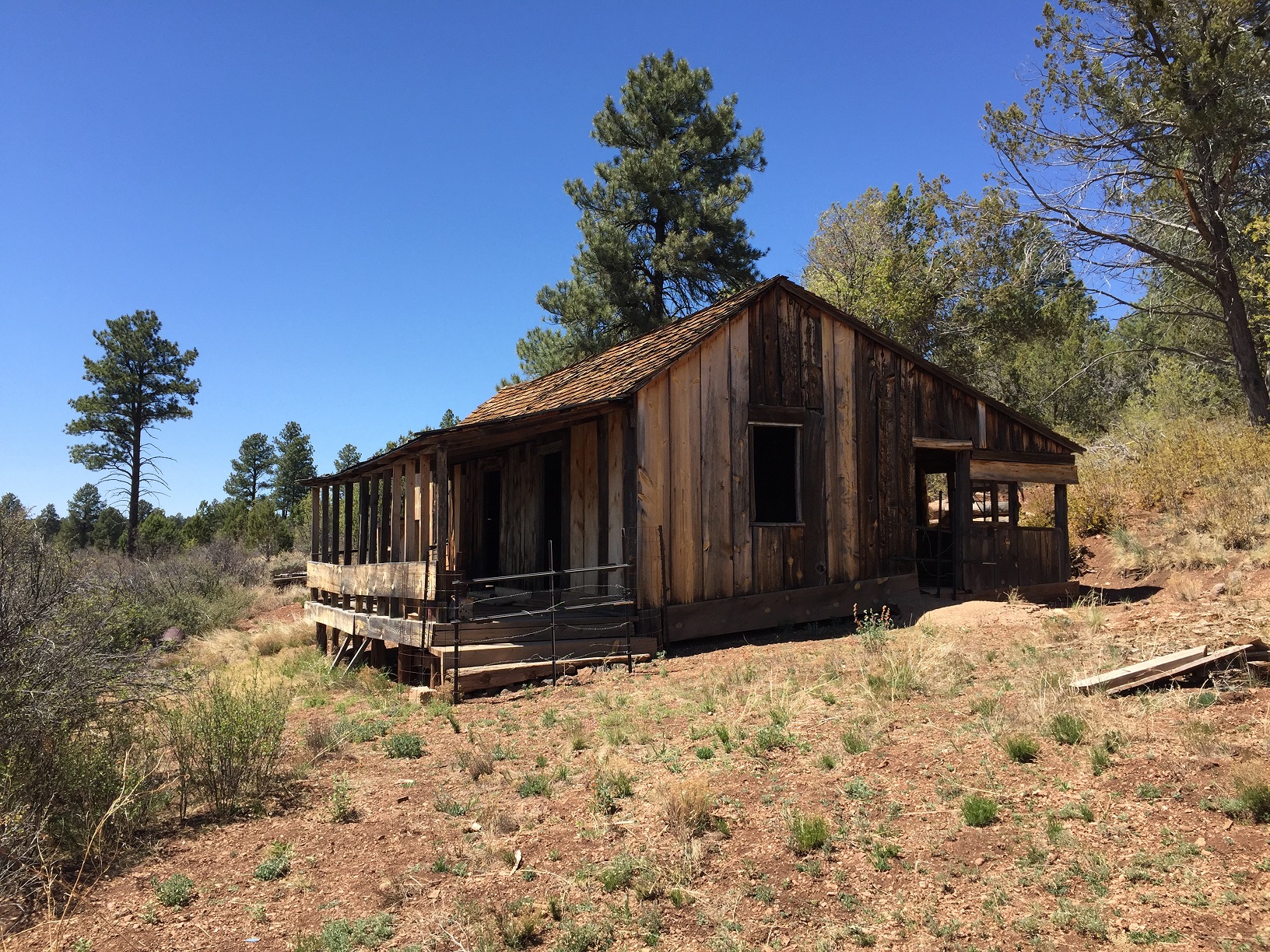 Photo of the right side of the Pine Cabin on the Arizona Strip.

For an aerial view of this location, click here.
Also see the other nearby photos listed on that image.

Photo taken by George Cannon at 3:10 pm MDT on 5/24/2018 while on a Dixie Arizona Strip Interpretive
Association (DASIA) field trip and contributed by him on 6/11/2018.
The camera is facing northwest and is located at 36° 9' 38.69" North, 113° 31' 21.13" West.