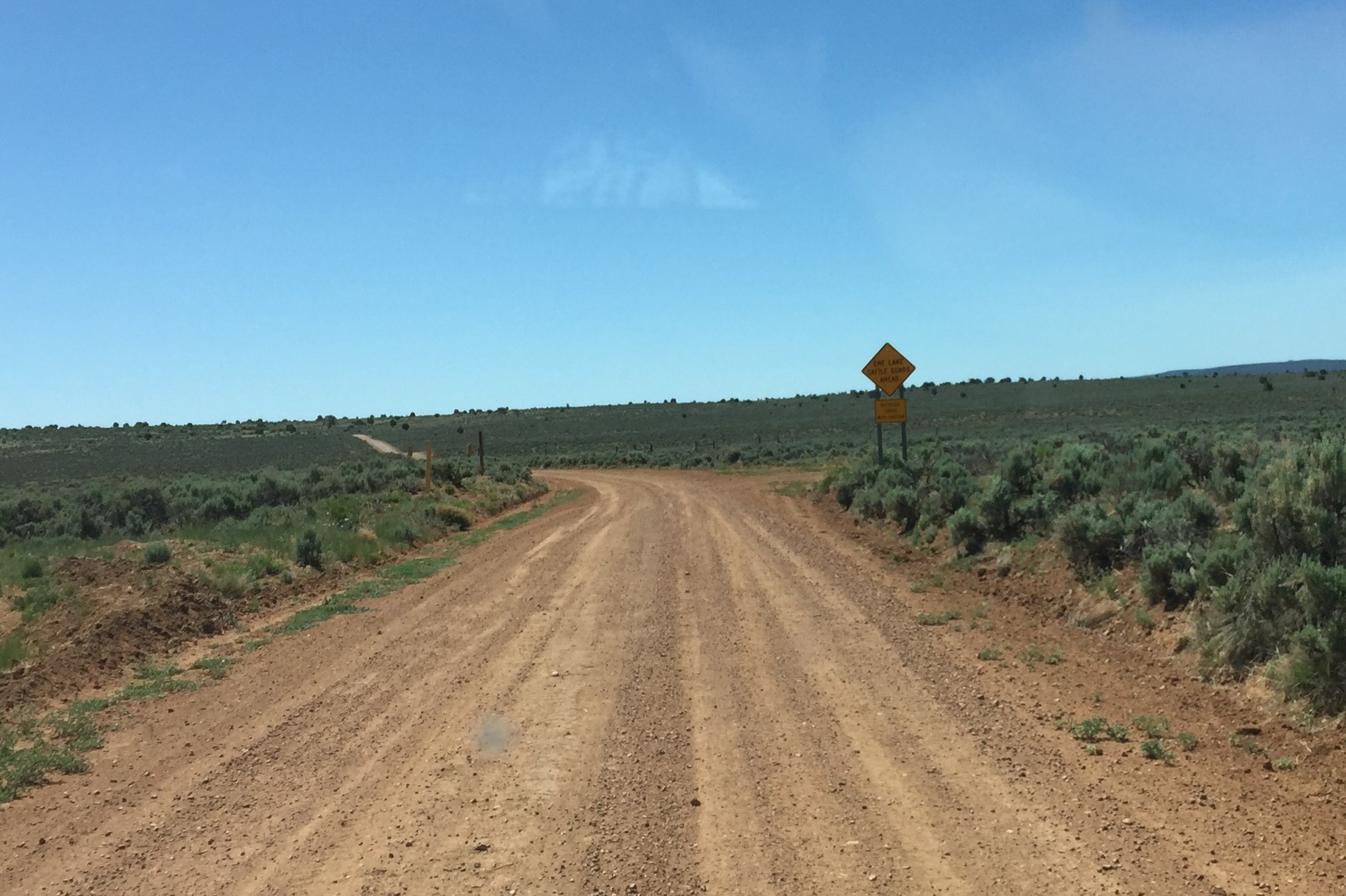 Photo of Mohave Road 103 just approaching the turnoff (BLM Road 1002) to the Grand Gulch Mine.

For an uncropped version of this photo, click here.

For the signpost at this intersection, see WCHS-03754.

Photo taken by George Cannon at 11:29 am MDT on 5/24/2018 while on a Dixie Arizona Strip Interpretive
Association (DASIA) field trip and contributed by him on 6/11/2018.
The camera is facing southeast and is located at 36° 18' 45.45" North, 113° 36' 44.05" West.