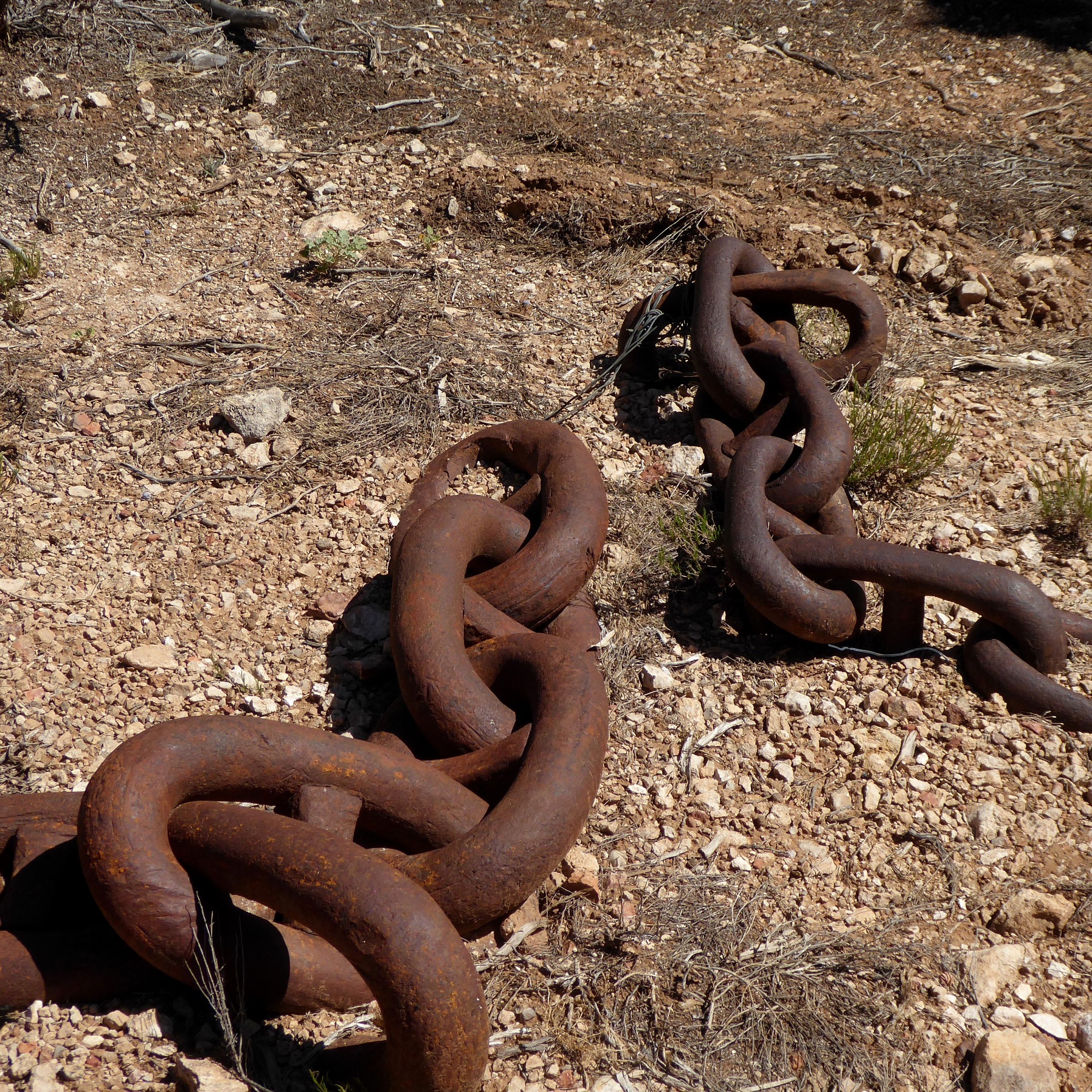 Photo of a segment of chain lining the parking area at the BLM Poverty Admin Site on the Arizona Strip.
The chain is an old anchor chain that was later used for "chaining" (clearing brush).

Photo taken by Sandra Sandberg on 5/24/2018 while on a Dixie Arizona Strip Interpretive
Association (DASIA) field trip and contributed by her on 5/27/2018.