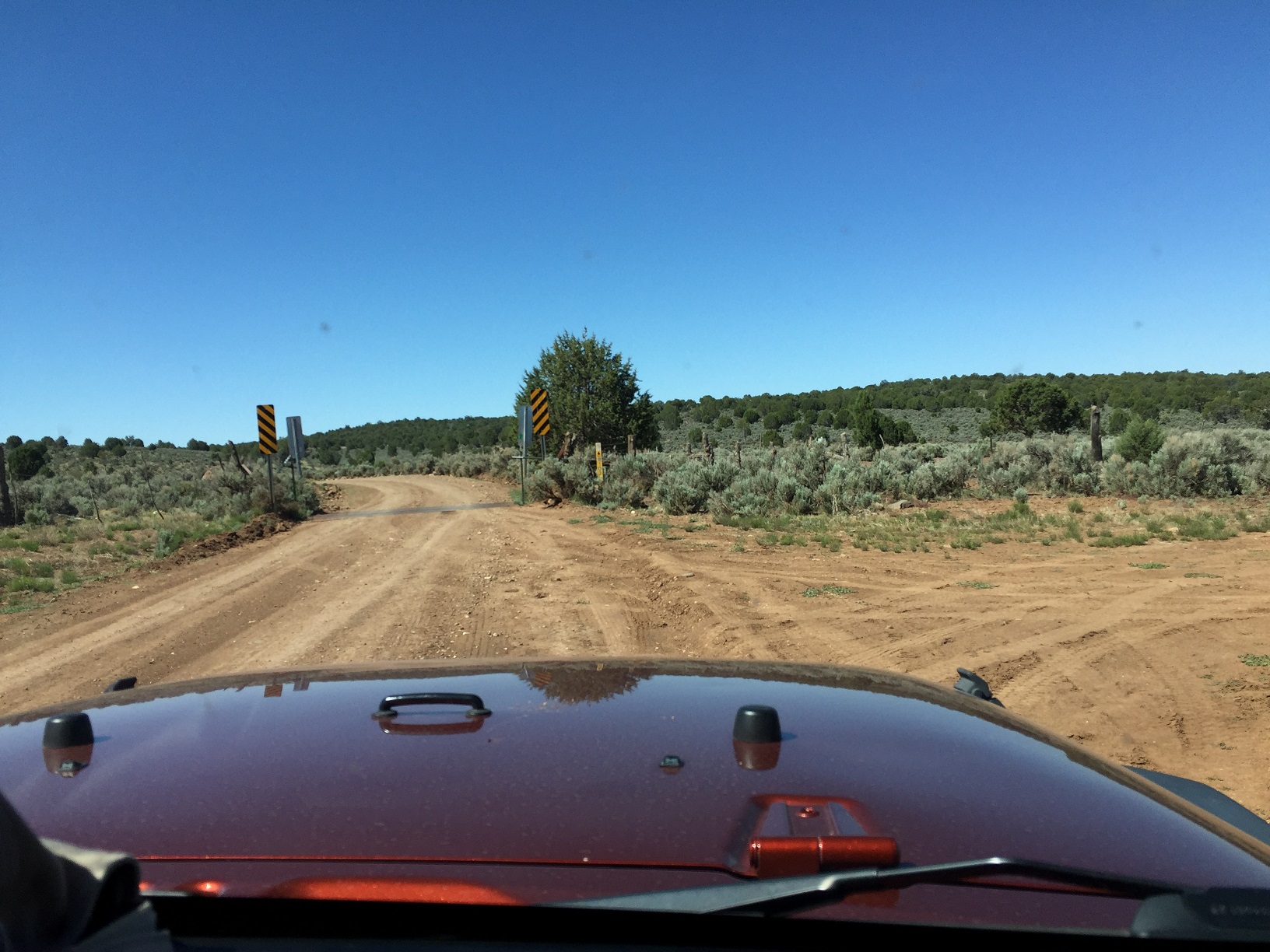 Photo of Mohave Road 103 near the junction of BLM Road 1003 going up through Hidden Canyon.

For an aerial view of this intersection, click here.
Also see photos WCHS-03740 and WCHS-03741.

Photo taken by George Cannon at 10:55 am MDT on 5/24/2018 while on a Dixie Arizona Strip Interpretive
Association (DASIA) field trip and contributed by him on 6/11/2018.
The camera is facing southwest and is located at 36° 24' 28.45" North, 113° 34' 56.30" West.