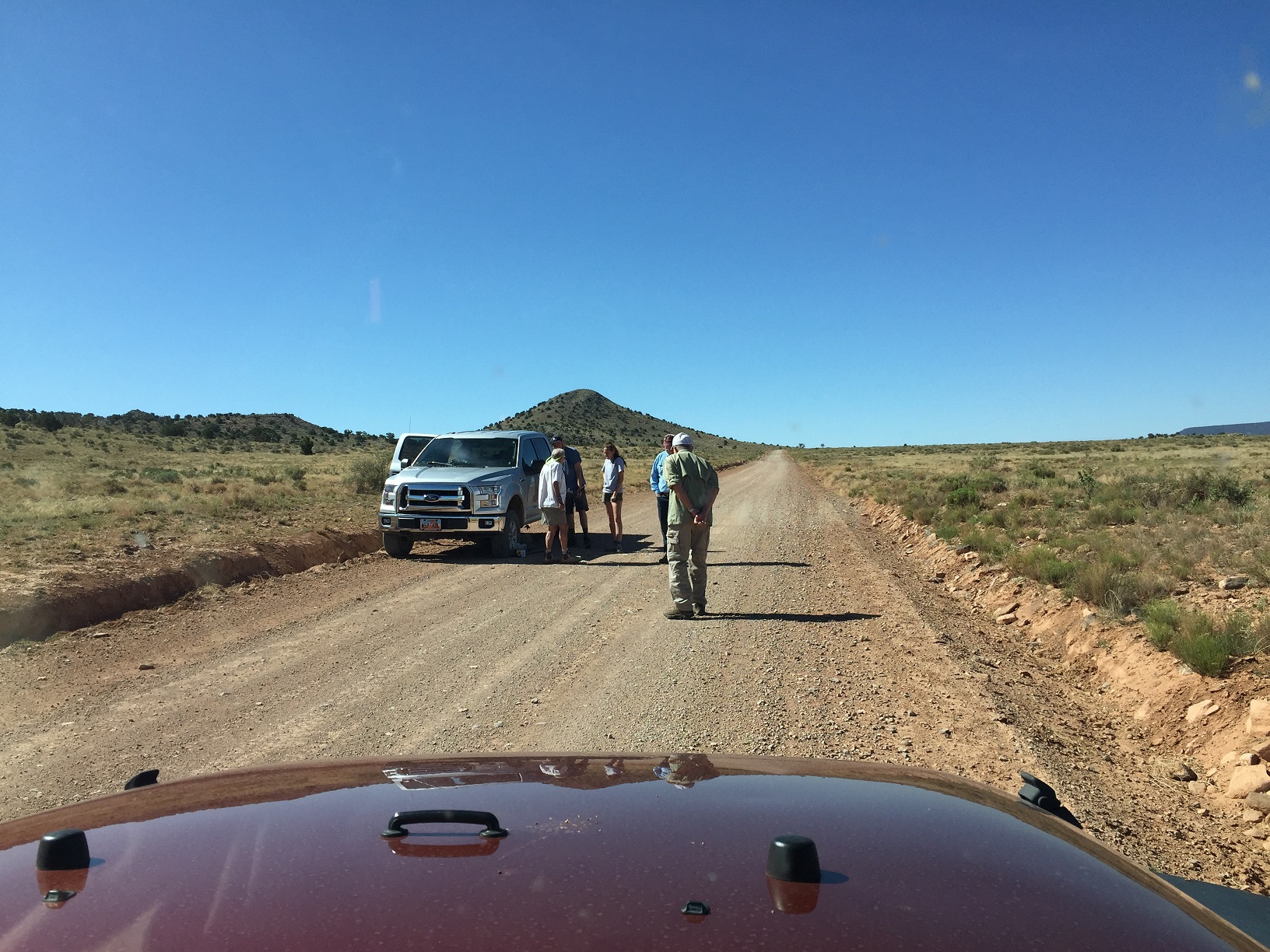 Photo of a National Park Service vehicle with a flat tire on Mohave County Road 5 on the Arizona Strip.
Fortunately, the NPS employees were well trained and with the proper equipment to deal with the problem,
so no help was needed.

Photo taken by George Cannon at 10:14 am MDT on 5/24/2018 while on a Dixie Arizona Strip Interpretive
Association (DASIA) field trip and contributed by him on 6/11/2018.
The camera is facing southsoutheast and is located at 36° 34' 45.47" North, 113° 23' 42.07" West.