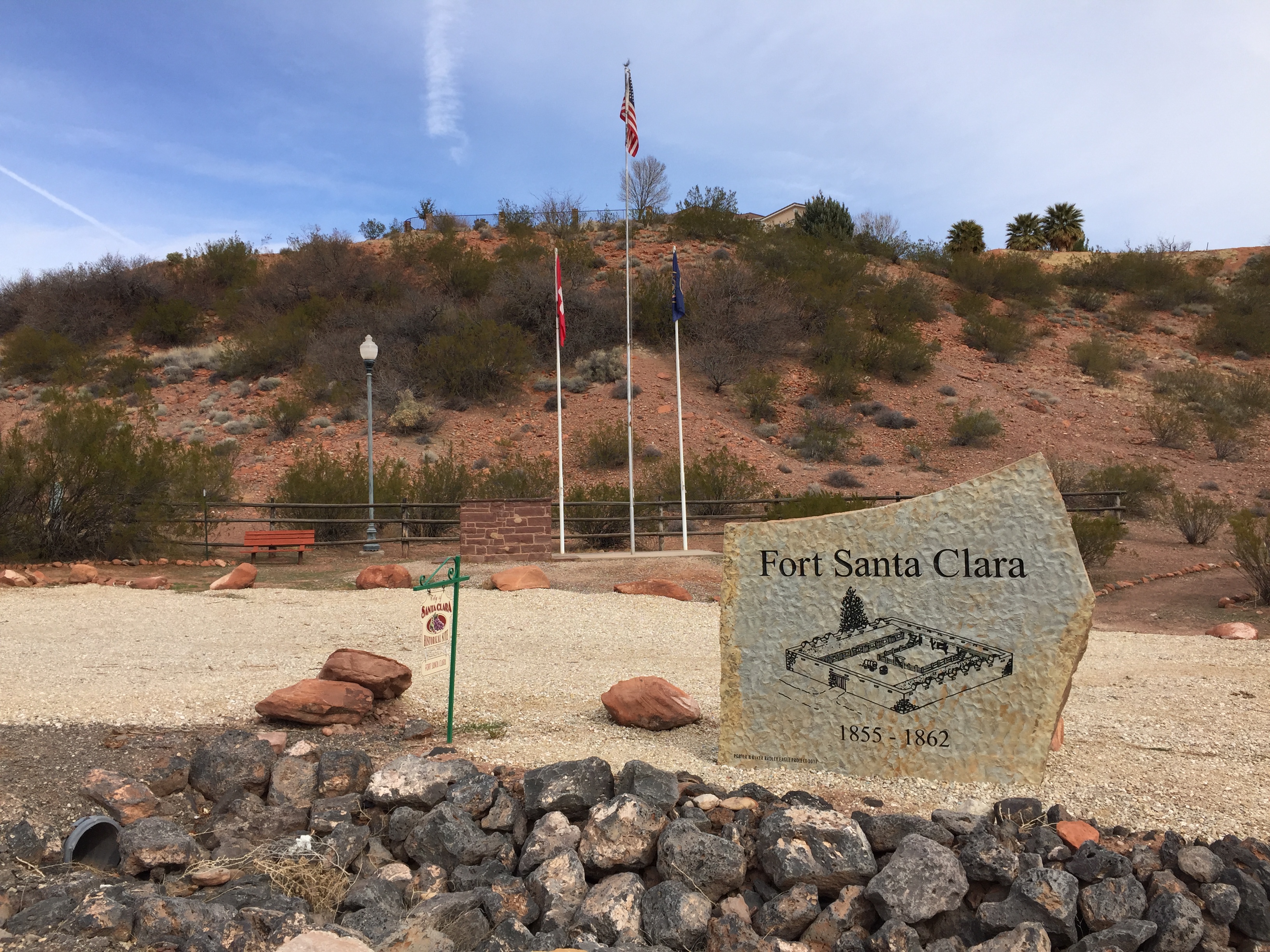 To expand this photo, click here.

Photo of the modern monument at the site of the old Fort Clara.

For a closer view of the of the Fort Santa Clara sign, see WCHS-03710.

For the interpretive plaque (by the flagpoles), see WCHS-03711.

For a similar photo but taken on May 27, 2023, see WCHS-05484.

Photo taken by George Cannon at 11:22 am on 2/21/2018 and contributed by him on 5/20/2018.
The camera is facing northeast and is located at 37° 8' 19.55" North, 113° 39' 52.71" West.