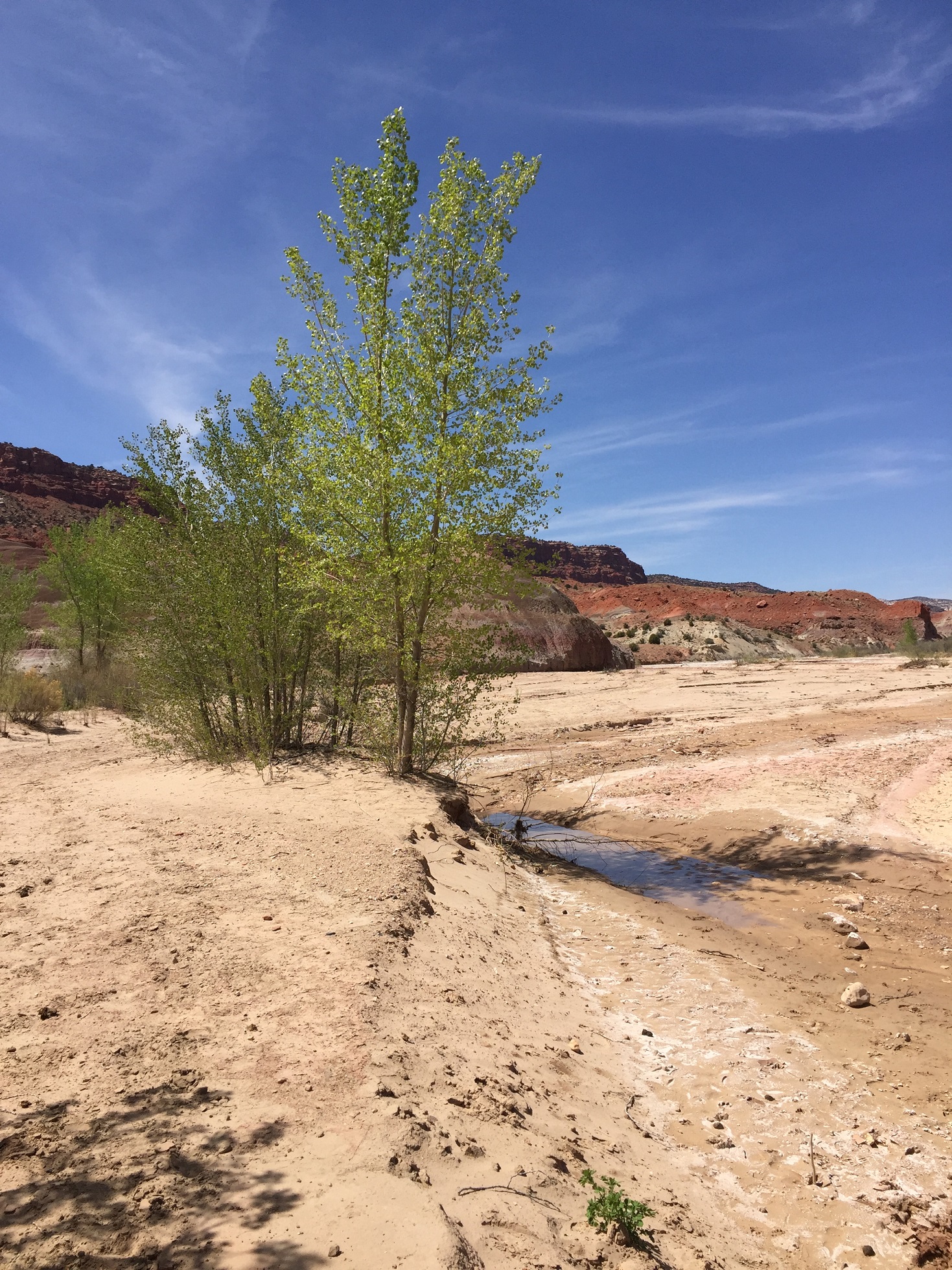 Photo of trees along the river at Paria, Utah.

Photo taken by George Cannon at 2:24 pm on 4/26/2018 while on a Dixie Arizona Strip Interpretive Association
(DASIA) field trip and contributed by him on 5/3/2018.
The camera is facing west and is located at 37° 15' 2.43" North, 111° 57' 22.81" West.