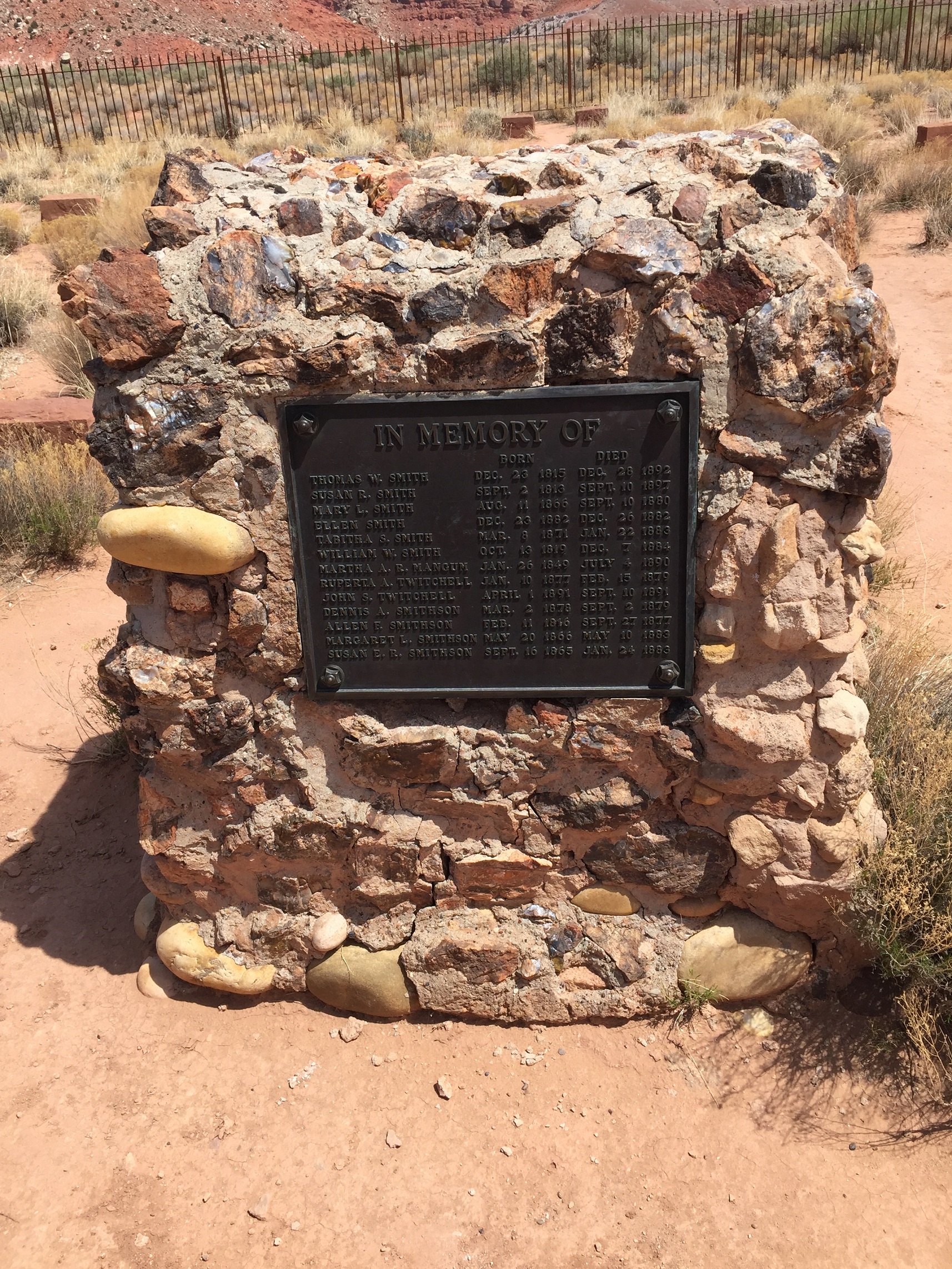 Photo of a stone monument in the Paria Cemetery with a plaque showing people's names & dates.

For an earlier photo of this monument, see WCHS-03702.

Photo taken by George Cannon at 2:13 pm on 4/26/2018 while on a Dixie Arizona Strip Interpretive Association
(DASIA) field trip and contributed by him on 5/3/2018.
The camera is facing east and is located at 37° 14' 35.03" North, 111° 57' 27.51" West.