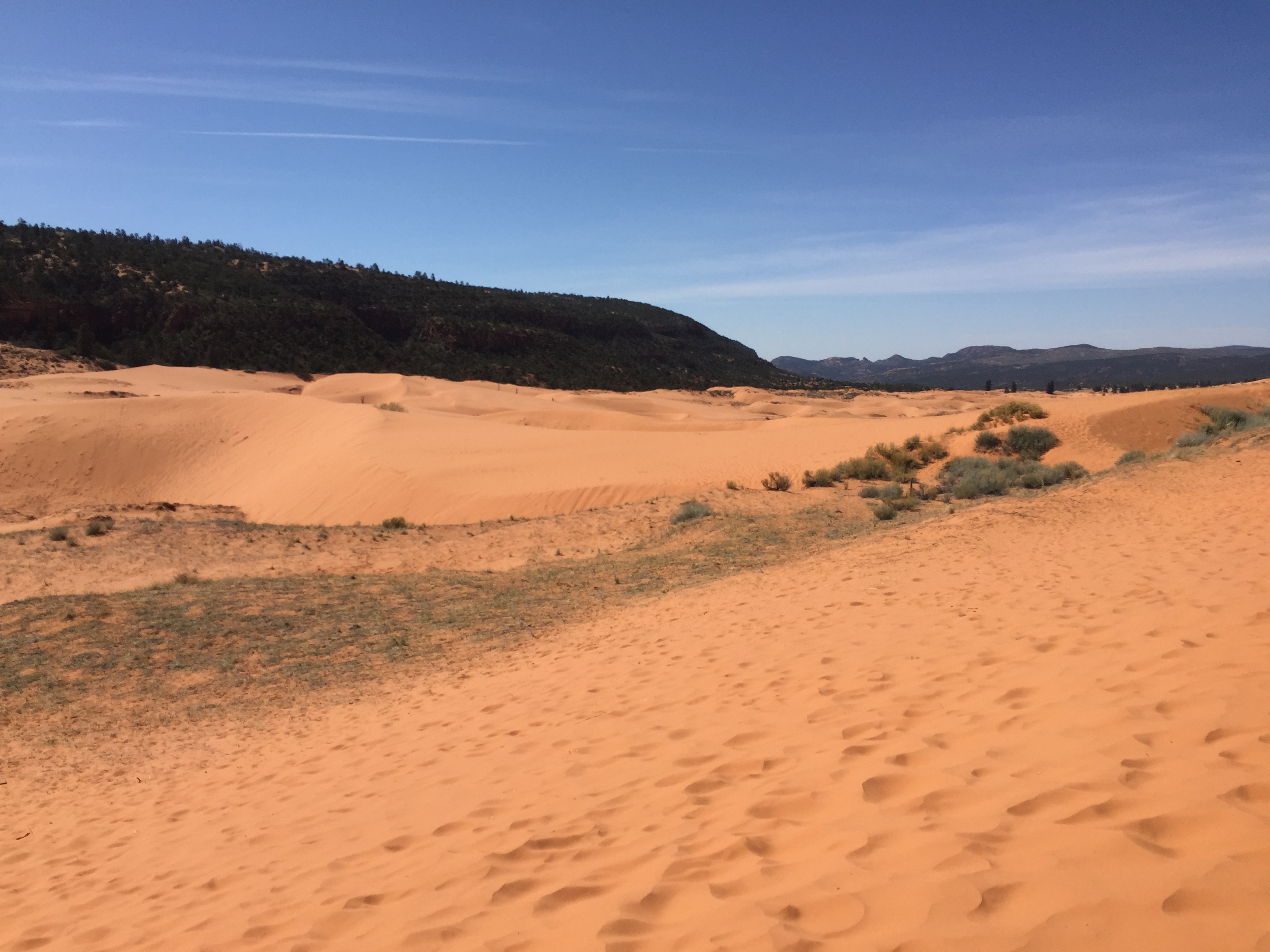 Photo of some sand dunes at the Coral Pink Sand Dunes State Park.

Photo taken by George Cannon at 11:00 am on 4/26/2018 while on a Dixie Arizona Strip Interpretive Association
(DASIA) field trip and contributed by him on 5/3/2018.
The camera is facing southwest and is located at 37° 3' 10.65" North, 112° 4' 46.19" West.